This article first appeared in City & Country, The Edge Malaysia Weekly, on September 20, 2021 - September 26, 2021.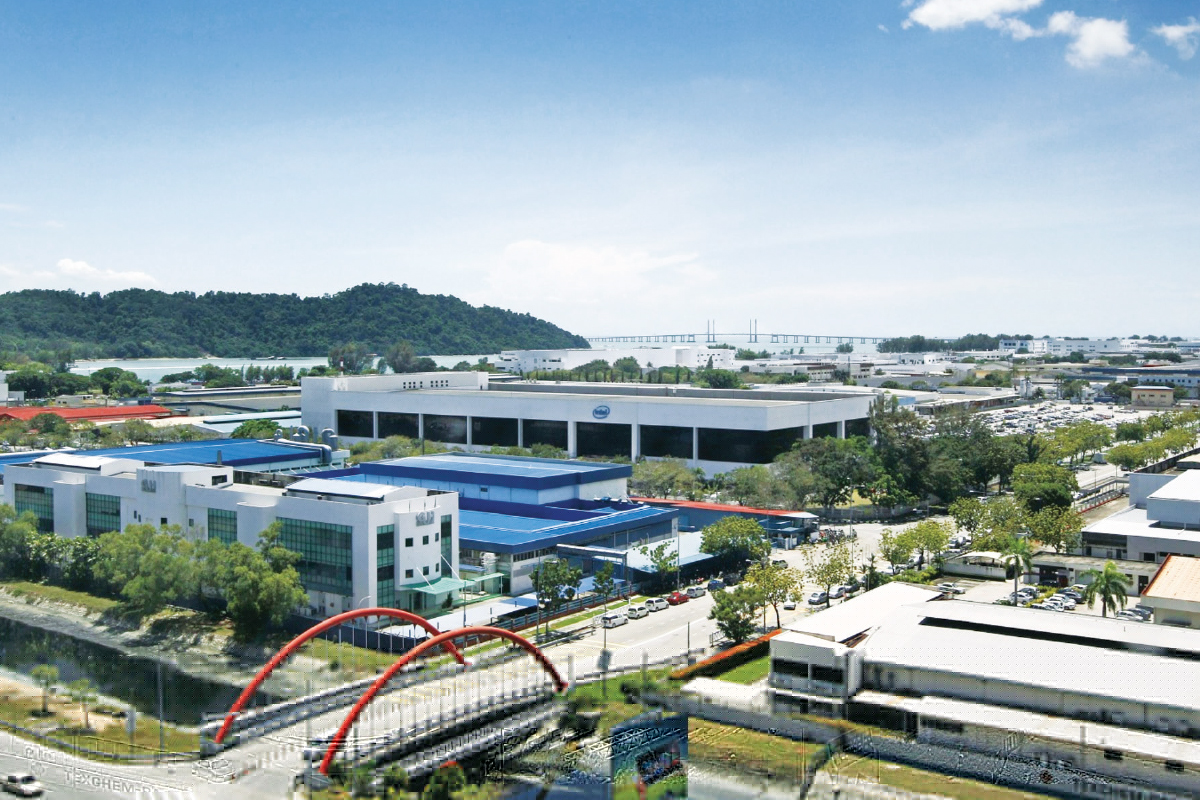 Interest in the industrial segment of Penang will continue to be strong, as the state's ecosystem and supply chain are ready to support future growth in its industrial sector, according to Saleha Yusoff, executive director and regional head of research and consulting at Nawawi Tie Leung Property Consultants Sdn Bhd.
This growth will create multiplier effects on the residential and commercial markets in the state, creating new jobs that will then improve the economic status of its population.
"This will spur demand for mid-market residential, education centres, retail and leisure facilities. There will also be a need for skill training centres as more companies move towards [the Fourth Industrial Revolution], says Saleha in presenting The Edge/Nawawi Tie Leung Property Consultants Penang Housing Property Monitor 2Q2021.
"Also, we expect the presence of MNCs [multinational corporations] and expatriates would create demand for accommodation and amenities to meet their needs and lifestyles." 
She adds that Penang continues to attract local and international investments in the industrial sector, having established an ecosystem for the manufacturing of electrical and electronics products, machinery and equipment, semiconductors, wafer fabrication and medical technology as well as having become a base for several major logistics companies.
Notable industrial investments in Penang this year include Intel Corp's investment in alternative energy — for its six buildings at its Kulim and Penang campuses— which was completed in January.  Similarly, Dell Technologies Inc announced in June the installation of its largest onsite solar panel globally at Dell Technologies Asia Pacific Customer Centre in Bukit Mertajam, Penang.
The RM2.25 million solar photovoltaic system is Dell's first such facility in Southeast Asia. The 700 kilowatts peak rooftop system consists of 1,590 highly efficient panels designed to produce nearly 1,000 MWh of renewable electricity annually.
Meanwhile, California-based Applied Engineering and Malaysia's QES Manufacturing Sdn Bhd signed a joint-venture agreement in July to establish a plant in Batu Kawan Industrial Park to provide high-tech electromechanical contract manufacturing services.
Saleha notes that data from the National Property Information Centre shows that, in the quarter under review, 93% of the residential deals in Penang were in the secondary market.
At least 42% of the deals were transacted on the island and 56% on the mainland. Almost half of the transactions (46%) involved high-rise units, and 54%, landed units.
On the island, 69% of the transactions involved high-rise units, most of which were apartments in the secondary market. On the mainland, 70% of the transactions were landed and comprised mostly terraced units.
Activity in Penang
In the quarter under review, plans for Penang South Islands (PSI) continued to progress. In May, Penang chief minister Chow Kon Yeow announced the proposed development of PSI as a sustainable township based on the principles of green living incorporating environmental, social and governance principles.
The area is planned as a regional investment destination. With a total land area of 4,497 acres, it will be divided into three man-made islands — Island A (2,298 acres), Island B (1,399 acres) and Island C (800 acres). Island A is positioned to be a main industrial zone called Green Tech Park for the expansion of existing businesses as well as new businesses, which are expected to create about 15,000 jobs.
In August, Penang Infrastructure Corp announced that the government had allocated RM100 million to fund community improvement programmes and fisheries enhancement initiatives to benefit the local community, in areas in which the PSI reclamation will take place.
On the expansion of the Penang International Airport (PIA), Saleha notes that the airport's annual capacity will increase to 12 million passengers upon completion of the first phase of its expansion in 2024.
Work on the upgrading of its car park facility was expected to be completed in July but has been delayed because of the Full Movement Control Order. According to the Penang Airport Master Plan, the PIA can serve 25 million passengers in 30 years, says Saleha.
"As Penang is one of the major investment destinations in Malaysia, the PIA expansion would enhance the island's air connectivity, thus opening an opportunity for the development of an aerotropolis. This development would transform the PIA into a city, attracting aviation-related businesses, such as time-sensitive manufacturing and distribution facilities, hotels as well as entertainment and leisure."
Housing performance in 2Q2021
Most 1-storey terraced houses (1,200 to 1,600 sq ft) sampled, such as those in Green Lane, Jelutong, Sungai Dua, Sungai Ara and Tanjung Bungah, experienced lower prices in 2Q2021. "Prices of 1-storey terraced homes transacted in 2H2020 ranged from RM820,000 to RM998,000. As these prices are as high as [new] high-rise developments on the island, buyers are now considering high-rise units," Saleha says.
"Some of these projects are Setia [email protected] (RM726,000 to RM1.05 million); The Tamarind in Seri Tanjung Pinang (RM600,000 to RM1.9 million); and [email protected] in Bayan Lepas (from RM884,000). As the design, layout and facilities are more in line with the current lifestyle of potential buyers, these high-rise units have gained popularity. Owing to stiff competition from new high-rise units, asking prices for 1-storey terraced homes dropped between 5% and 8% in the quarter under review."
Some of the standard 2-storey terraced houses (1,300 to 1,800 sq ft) — including those in Green Lane, Pulau Tikus and Sungai Nibong — also saw lower prices during the quarter under review, falling 4.5% to 13%.
In 2Q2021, performance was flat for the sample of 2-storey semi-detached houses (3,000 to 4,000 sq ft), 2-storey detached houses (more than 6,500 sq ft), standard 3-bedroom flats (700 to 750 sq ft) and standard 3-bedroom apartment/condominium (more than 900 sq ft). 
The rental market also remained muted.
Saleha notes that there were no new launches in Penang in 2Q2021. The latest project, Mezzo at The Light City, was soft launched in February and will offer 456 seafront condo units. It is the first residential component at The Light City, developed by IJM Perennial — a joint venture between IJM Corp Bhd and Perennial Holdings Private Limited — and located on a 4.12-acre freehold plot.
Saleha observes that most of the buyers of Penang property were locals and that foreigners, mainly from Singapore and Hong Kong, were keen to invest because of the weakening ringgit.
Upcoming launches in Penang include Amansara North at Setia Fontaines (519 one-storey terraced home and 2-storey superlink homes); Nusa Cinta at Setia Fontaines (214 one-storey semi-detached homes, 2-storey semi-detached homes, 1-storey bungalows and 2-storey bungalows); and 22 Macalisterz (418 serviced apartments).