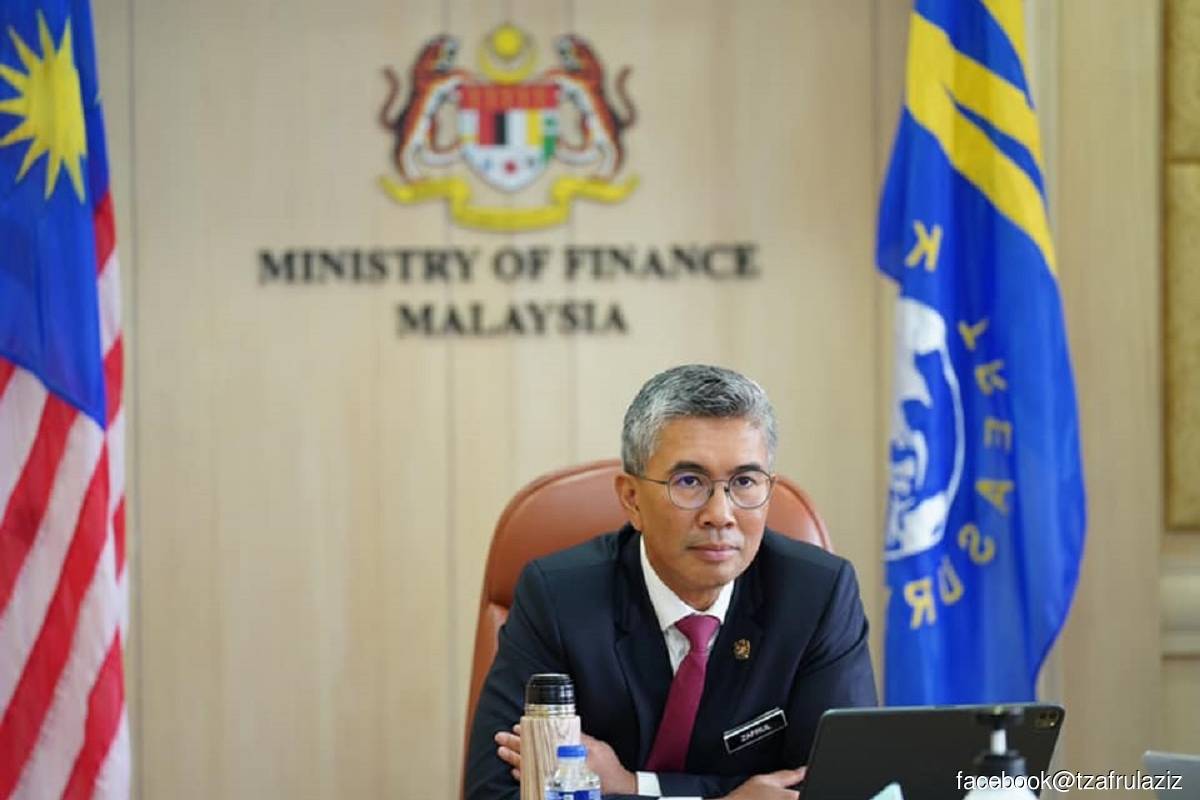 KUALA LUMPUR (Nov 24): Over 462,000 job seekers have managed to secure employment through 27 initiatives as of Oct 31 this year, said Finance Minister Datuk Seri Tengku Zafrul Aziz.
"We have consistently exceeded our monthly projections, putting us on track to provide 500,000 job opportunities by end of the year," Tengku said during the closing remarks of the  Employees Provident Fund's (EPF) briefing at the International Social Wellbeing Conference 2021 titled "The New Narrative: Turning the Tide on Inequality" on Wednesday (Nov 24).
Besides that, he revealed that a total of 56,000 jobs were created under the short term employment programme (MySTEP) — which has surpassed its 50,000 jobs creation goal — consisting of over 39,000 in the public sector and close to 17,000 in the government-linked corporations.
Overall, these have contributed to the improvements in the country's unemployment numbers, which has gradually recovered to 4.5% in September this year, compared to 5.3% in May 2020, he noted.
"Moving forward, our labour market is expected to further recover, in line with our economic growth which is on track to achieve 3% to 4% this year, and 5.5% to 6.5% in 2022," Tengku Zafrul added.
According to him, the government has allocated RM4.8 billion through the JaminKerja programme in 2022 to create 600,000 jobs, which includes a 60% higher target for MySTEP to place 80,000 workers.
"We will also enhance our efforts through JaminKerja's RM2-billion hiring incentive programme, expected to benefit 300,000 jobseekers," he added.
He also said structural employment issues such as skill mismatch, youth unemployment as well as underemployment need to be addressed.
"As a first step towards resolving the issue of job mismatch, the National Employment Council has realigned training programmes to industry demands, establishing a key performance index of at least 80% employment for trainees in government-funded programmes. We are proud to say that this target has been met," he stated.
Thirdly, Zafrul pointed out that the country must start considering entrepreneurship as a job creator. To that end, MOF's policies for sectors such as tourism, agriculture, and the creative industries are based on nurturing entrepreneurship.
"In Budget 2022, in addition to financing, measures to incentivise the adoption of digitisation and technology will also encourage entrepreneurship," he added.
Moreover, Malaysia must also recognise technical and vocational education and training (TVET) as a job creator, and the government hopes to equip workers — especially those less academically inclined — with the right technical skills, said the minister.
"Finally, we need to seriously look at nurturing financial literacy among the rakyat. This will enable them to take personal responsibility for their retirement funding and financial well-being. Moreover, financial literacy also promotes stable household balance sheets, which benefits the economy and financial system as a whole.
"As a result, there is a need to instil such values as early as possible by incorporating financial education into the curriculum for pre-school, primary and secondary schools. This must be complemented by increasing teacher's capacity and support; as well as encouraging financial education advocates among students, parental groups, and the community," he said.