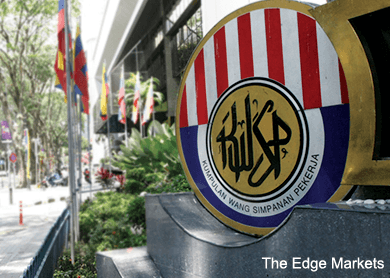 KUALA LUMPUR (Apr 24): The Employees Provident Fund's (EPF) preliminary findings have shown that its members prefer the flexibility in full withdrawal of their savings.
"Looking at the overwhelming response, the public so far would prefer to go for option 2 due to the flexibility that they have," the EPF CEO Datuk Shahril Ridza Ridzuan told reporters at the sideline of the second day of Invest Malaysia 2015 conference.
But Shahril said "nothing has been proposed yet" nor has any decision been made, as the survey for EPF members to provide feedback is still ongoing until May 5 this year. The survey started last Tuesday.
"The survey still goes on until May 5 because we have promised people. It will be unfair to those who have not done it yet," he said.
While Prime Minister (PM) Datuk Seri Najib Razak had yesterday expressed his view in support of the withdrawal flexibility between ages 55 to 60, Shahril said the premier's comment does not necessarily mean the option is set in stone.
He said the EPF's decision will take into account Najib's preference as well as the EPF members' preferences.
"Basically, this is a consultation process. At this point in time, we are still getting all the feedback. The PM has been very good at listening to what the people want," he said.
Based on the survey, members are expected to vote either to have gradual alignment of full withdrawal at ages 55 to 60 over a period of 15 years, or make it compulsory for members to open up a new account after the age 55, with the current scheme remaining unchanged.
The gradual alignment scheme is expected to see an increase of one year for full withdrawal once every three years.