This article first appeared in Forum, The Edge Malaysia Weekly, on August 16, 2021 - August 22, 2021.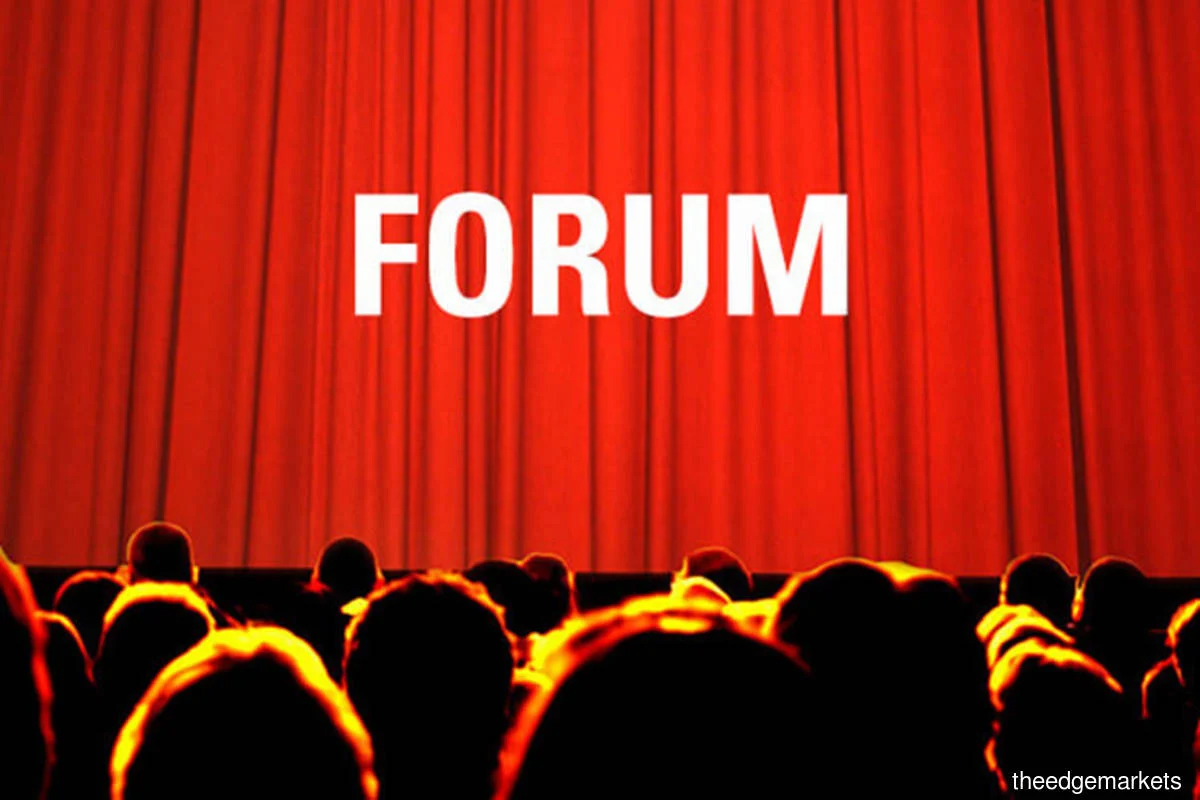 "The best way to not feel hopeless is to get up and do something. Don't wait for good things to happen to you. If you go out and make some good things happen, you will fill the world with hope, you will fill yourself with hope."
— Barack Hussein Obama, 44th ­President of the US
"When fear, despair, worry, grief, and anxiety plague us, we turn to higher sources of inspiration and solace." I heard that saying somewhere, now long forgotten, but today it felt real —so real — because the pandemic has come so close to home, my home.
My friend and teh tarik buddy, Junaidi Said (Joe), passed away on Wednesday, after a courageous fight against the dreaded Covid-19 virus. Effervescent, lively, funny Joe was warded after experiencing shortness of breath at home. His struggle against the fatal virus was documented by his short WhatsApp messages to close friends. He will be missed by all whose lives he touched.
And I am beside myself; I am helpless. He has become what many of us fear of becoming —another Covid-19 statistic. And for once in my life, I feel a sense of despair.
You will know what despair means when you have no idea how things will improve, you only have words to pray, you can't remove the circumstances because the opportunity has vanished. You focus on the dark, the deep, the damp.
When we go through suffering, we often pray and seek God more intensely than at other times. My greatest times of growth have been when I have reached the end of my resources and all I have left is God. "God uses suffering to make us rely on His presence", I say to myself. And at this moment, I realised I was leaning towards to my "default" state.
I rely on God's presence, and it brings me strength and comfort. I pray for Joe because I remember that for there to be a shadow, there has to be a light. I softly whispered, mostly to comfort Joe's soul (or was it for me?), "I don't know what your valley of the shadow of death is, but I do know who the Light is that is walking with you in that valley". And slowly, I begin to feel more hopeful.
Hope is the opposite of despair. Despair is the sense that things won't change for the better and nothing that you do will make any difference.
Despair is real to anyone living in a fallen world. There are many that live in poverty, in conditions that see no possibility of life ever changing. There are children and women who live with daily abuse who feel like their life is a torture chamber. There are many people who sit down each week and feel despair as they realise a growing inability to meet their obligations. Why do they go on if not for hope?
But what kind of hope are we talking about?
We all desire and imagine a life and a world where everything is as it ought to be — a world without sickness and pandemics, where marriages never fail, where families never fight, where jobs are always secure, where the bills are always paid, where friends are always faithful and folks always love one another.
We desire a world where race is never an issue too, where everyone is accepted and has value and respect. A world that doesn't go to war, where children and women are protected from abuse, where everyone gets along, and where loved ones don't suffer and die. I can go on. It is this hope that will deliver the lotion to salve our wounds.
Good old Junaidi is gone now but there are many who are still in critical care in our hospitals and homes. I cannot do much but pray for their deliverance. I have faith in the doctors and caregivers who are looking after them. By the grace of the Almighty, many will pull through. I know it; I feel it. A faith that is tested and proven is one that is strong in hope.
There is a silver lining in this dark cloud that is Covid-19. We see this in the number of people, organisations and institutions that are coming together globally now, with innovative ways of pushing new knowledge, innovation and new technologies in order to save lives. Our common humanity is pushing us to help, feel for each other and reach out to the most disadvantaged. The other "Joes" will continue to have all the support we can afford.
I say humanity, now more than ever, needs to abide by the ancient African philosophy of ubuntu. Nelson Mandela described ubuntu as, "the profound sense that we are human only through the humanity of others; that if we are to accomplish anything in this world it will in equal measure be due to the work and achievement of others." Precisely that, Mr Mandela.
Now is the time for us to come together, in order to defeat this pandemic. Let us all continue to support our frontliners, health workers, care givers and the most vulnerable people in our communities. Let us contribute to the cause in our own unique ways by observing government regulations and bravely confronting the realities of our times.
While we should work hard to cure all that ails us, to oppose every injustice of human society that brings about despair, we must also recognise that the world where "everything is alright" is a future world. Joe might not have been able to see it, but we owe it to ourselves to bring that world to life.
---
Zakie Shariff is executive chairman of Kiarafics Sdn Bhd, a strategy consulting group. He is also Adjunct Professor at the Faculty of Industrial Management, Universiti Malaysia Pahang.