This article first appeared in Digital Edge, The Edge Malaysia Weekly, on December 28, 2020 - January 10, 2021.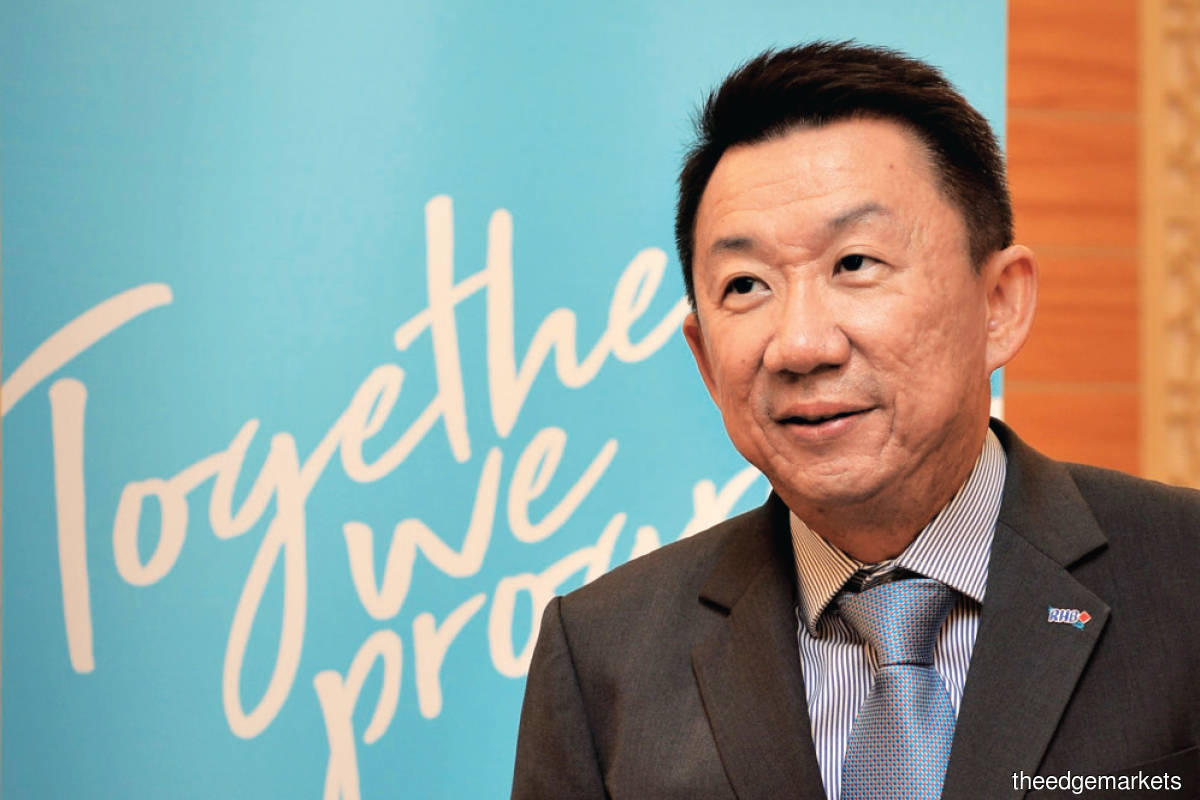 With the blanket loan moratorium having ended in September, Digital Edge looks at the extent of the moratorium in terms of numbers, as well as the restructuring and rescheduling (R&R) efforts that have been undertaken by the small business community so far.
According to RAM Ratings Services Bhd, the number of small and medium enterprise (SME) loans granted some form of R&R assistance this year as a percentage of all SME loans outstanding is in the mid-to-high teens. While this preliminary number might seem lower than expected, considering the circumstances this year, RAM Ratings general manager Esther Lai notes it could grow in the coming months.
"It is possible that more businesses will be coming forward to seek R&R assistance, given the fact that we had a third outbreak in the fourth quarter, followed by another Conditional Movement Control Order (CMCO) in October.
"In this regard, Bank Negara Malaysia has already indicated that R&R assistance will continue to be made available throughout 2021, so I think we can expect to see more R&R activity in the months ahead."
Banks supporting SMEs
R&R notwithstanding, early data from RAM Ratings further indicates that banks have not cut down on financing support for the small-business community.
To illustrate, Lai points to SME loan approval data over the past year. "Loan approval rates have actually held up well this year. As of August 2020, SME loan approval rates stood at 38%, which is higher than the previous 12-month rolling average.
"If we drill down into the demographics of SMEs that received loans this year, we will notice that a relatively higher proportion of those approvals were in the micro-SME sector, which we take as a sign that the banks have been supportive of the more vulnerable segments of the small-business community."
This has been the case with RHB Bank Bhd. According to Jeffrey Ng, head of group business and transaction banking, as at Dec 8, RHB had approved payment assistance for loan and financing facilities totalling RM4 billion to more than 1,400 SMEs including microenterprises.
"Generally, our SME customers were granted payment deferrals of up to three months. We also provided additional tenor extensions of between three and five years to customers that required it.
"In addition to payment assistance, we have also focused on maintaining liquidity levels for viable businesses by approving a further RM4.8 billion in new financing to roughly 3,400 SMEs over the last year. This came out of the Covid-19 Special Relief Facility (SRF), in addition to our own RHB Business Financing facility, in order to ensure SMEs received the help they needed."
"It is also important to note that none of these payment assistance initiatives would have impacted our customers' credit standing in CCRIS (Central Credit Reference Information System) records. As such, small businesses should not be concerned about the impact on their credit scores, provided they adhere to the repayment terms of the payment assistance."
Light at the end of the tunnel
Loan application volumes and values, however, have nosedived over the last year, Lai adds. When Bank Negara first announced the introduction of the SRF in March — this refers to a tranche of SME financing that eventually rose to RM10 billion in total — loan applications spiked accordingly that month.
In the months since, there has been marked weakness in SME loan applications.
To put this in perspective, the average monthly loan applications for the whole of 2019 came in at RM17 billion. By contrast, that figure fell to RM14 billion a month between June and August 2020.
According to Lai, this weakness is broad-based, impacting all sectors of the small-business community, with the sole exception being construction. This sector, Lai says, has benefited from the restarting of various construction projects and gradual relaxation of Covid-19 standard operating procedures (SOPs) over the last few months.
Despite the gloomy loan application numbers right now, Lai believes 2021 will see an increase in SME loan applications, with the economy as a whole expected to move into recovery mode.
"RAM Ratings' official GDP forecast for 2021 is 7.1%. Although that sounds great, we are coming off a very low base this year. But even so, I would expect the current SME loan application trend to gradually strengthen next year."
Lai believes the SME gross impaired loan (GIL) ratio will tick upwards in 2021, with business conditions still expected to remain difficult. Having said that, she does not believe GIL data will stray too far from current levels.
"As a general rule, the SME GIL ratio tends to be higher than the overall banking system GIL ratio. Also, roughly half of SME GILs are contributed by businesses in wholesale and retail; trade and finance; as well as insurance and real estate.
"This is broadly in line with the composition of SME loans outstanding as of August, 57.7% of which comes from the wholesale and retail, as well as the trade and finance subsectors.
"As SMEs start making repayments, I expect the ratio to increase, but not sharply, as repayment activity is still buffered by various Bank Negara-mandated relief facilities."
RHB's Ng echoes this sentiment. "We expect the delinquency ratio to remain elevated but manageable in 2021. While the various initiatives announced by the government in the recent Budget 2021 will help boost domestic demand, there are still many variables that could impact how the broader economy will respond."
Concerns about new SME financing
More recently, there have been concerns about the just-announced RM2 billion Targeted Relief and Recovery Facility (TRRF).
Following the tabling of Budget 2021 in early November, Bank Negara announced the TRRF, which is meant to provide relief and working capital support to SMEs in particularly hard-hit service sectors.
Within days of TRRF's early-December launch, however, Associated Chinese Chamber of Commerce of Malaysia (ACCCIM) SME committee chairman Koong Lin Loong raised concerns about its availability to small businesses.
"I have been receiving complaints from our members that within a few days of the launch of the TRRF in early December, various bank branches up and down the country have been turning away SME applicants who inquire about the financing, on grounds that the funds were either depleted or somehow inaccessible.
"This has been a source of great concern to certain segments of our membership, because one of the main criteria for receipt of TRRF financing is that the applicant cannot have received other forms of Covid-19-related financing earlier in the year. For example, if an SME had received SRF financing from earlier this year, that SME would now not qualify for TRRF support.
"Another key criteria for approval is that the SME applicants must be in either F&B, tourism or entertainment, or other similarly affected services sectors. These sectors have been very badly hit by the economic fallout of the pandemic so far.
"I am concerned because those who are now inquiring about the TRRF facility have not received any sort of financing before this and are also engaged in industries that have been particularly devastated by the pandemic. As such, they are in urgent need of support."
For his part, RHB's Ng says TRRF funds continue to be available at the bank's branches. "While we are unable to ascertain if total funds have run out, customers may still apply for TRRF funding through RHB. However, please take note that the availability of financing is on a first-come, first-served basis. I would urge SMEs who req­uire financial assistance to submit their applications as soon as possible."
In a statement provided exclusively to Digital Edge, Bank Negara has sought to reassure SMEs that the TRRF remains available and is meant to assist them in the services sector.
"We are aware that there has been encouraging demand for the TRRF since it was made available on Dec 1. As of Dec 9, TRRF funds are still available to most participating financial institutions (PFIs) to assist SMEs.
"We are monitoring the situation, but nevertheless also encourage SMEs to approach various PFIs to apply for unutilised funds from the current RM2 billion allocation."
In addition to TRRF, SMEs may also avail themselves of a suite of financial facilities under the central bank's "Fund for SMEs" initiative. For more information on Bank Negara's funding and other assistive measures, visit www.bnm.gov.my/covid19.