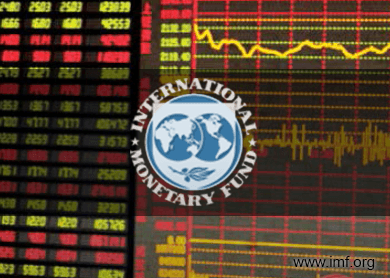 KUALA LUMPUR (Apr 24): Global trade needs to be fostered to boost economic growth, said the International Monetary Fund's (IMF) managing director Christine Lagarde.
In a speech at the US Ex-IM Bank conference yesterday, Lagarde highlighted the need for a powerful global trade engine.
The text of her speech was reproduced on the IMF's website, in which she said trade was imperative and good for growth.
Lagarde said reforms, including new trade agreements, encouraged countries to further specialise in goods and services in which they had a comparative advantage.
She said that by using their existing resources more efficiently, they could help lift world production and consumption.
She urged economies to specialise in their respective "best" fields and trade in the rest.
"The classic gains from this strategy include lower prices for consumers and companies — and therefore higher real incomes — and a greater variety of goods and services available for purchase," she said.
Lagarde said that trade reforms could also have a powerful indirect effect on growth by igniting and amplifying other structural reforms.
She said trade reforms, among others, could increase external competition; encourage key infrastructure investments; spur innovation as well as strengthen institutions.
She said all these would help policymakers to reverse the decline in productivity growth in advanced economies and boost productivity in emerging and developing economies.
"In summary, open trade is an important contributor to job creation," she said.
Lagarde stressed that policymakers needed to unlock the trade potential of other regions.
She said the South America, South Asia, Sub-Saharan Africa, and the Middle East and North Africa regions would greatly benefit from being better integrated into global value chains.
"It would be good for them and good for the world," she said.
Lagarde said a factor holding back trade growth was the slowdown in trade liberalisation in recent years.
"For example, multilateral negotiations have stalled, and regional trade initiatives have not matched the transformative effect of, say, the North American Free Trade Agreement," she said.
On the trade policies that economies should pursue, Lagarde said the IMF had recently reviewed its own policy advice to make sure that trade remains an essential element of its operational work.
She added that policy advice has to be country-specific, explaining that advanced economies will be largely focusing on the "21st century trade issues" such as opening services markets and making regulatory systems more coherent.
"Many emerging market economies, especially in South Asia and Latin America, can still benefit greatly from integrating into the global economy through traditional trade liberalisation.
"For developing economies, trade and integration into global value chains should be a central plank of their development and growth strategies," she said.
Lagarde said that the most destructive economic prejudice was trade protectionism.
"Policymakers must remain vigilant about the old-style, in-your-face protectionism and about the new protectionism that is based on non-tariff measures.
"The last major global trade agreement is now 20 years old. The world can do better than that. If you care about growth, you need to be serious about global trade," she concluded.