This article first appeared in The Edge Malaysia Weekly, on January 7, 2019 - January 13, 2019.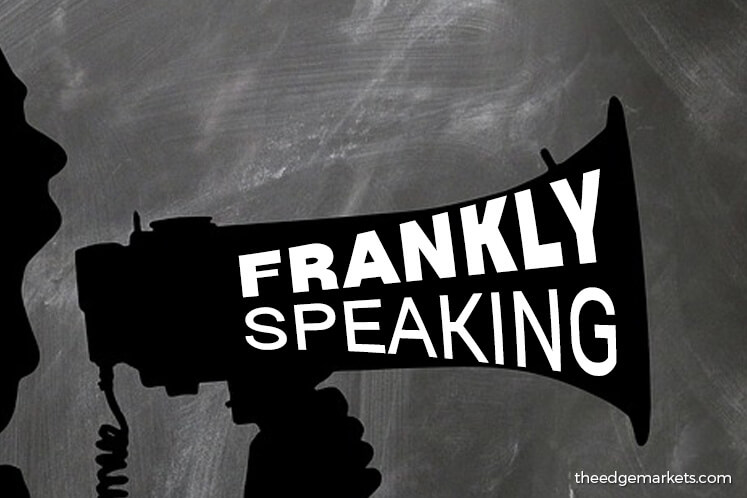 The recently held inaugural conference of Parti Pribumi Bersatu Malaysia was a real eye-opener for Malaysians. Despite talk of Malaysia Baru, many local politicians are still stuck in the old corrupt era that ended barely eight months ago.
Some Bersatu leaders demanding government contracts in the name of political survival set alarm bells ringing. Some labelled those not doing so as "stupid" while others said getting lucrative projects was a way to fund party activities and were not for "personal gain".
But leveraging relationships with members of the government, especially political ties, to get financial benefits equals to graft.
This must be made clear to all, especially the politicians. The nation has haemorrhaged enough over the decades through such dubious patronage and deserves leaders with honesty and integrity.
Lest we forget, we have only recently begun to understand the scale of corruption and theft in the past 10 years alone, courtesy of big-name government ventures and public institutions. The cleanup has barely begun, too.
By itself, the 1Malaysia Development Bhd financial scandal may be the world's biggest yet, costing untold losses for our next generation in opportunities lost.
History teaches us that such corruption often begins with seemingly inconsequential contract values that then lead us down a very slippery slope to ever bigger wrongdoings.
What must be made clear by the current government is that no such handouts will be forthcoming anymore in New Malaysia. The rakyat clearly voted to oust corruption in the last general election and serving them well is the best route to political survival.
It would be a tragedy for Malaysians to discover that they had only replaced one corrupt bunch of politicians with another.