This article first appeared in The Edge Malaysia Weekly, on October 1, 2018 - October 07, 2018.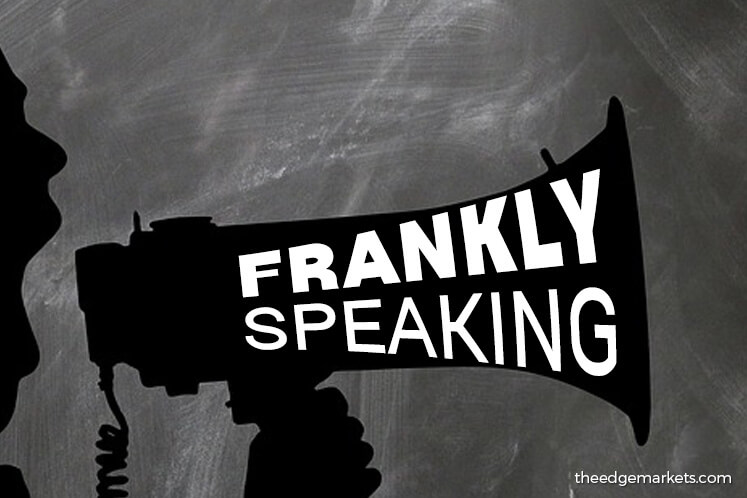 Last week, Bank Pembangunan Malaysia Bhd (BPMB) released its much-delayed annual report for FY2017. Going through it, one wonders what is going on at the development financial institution (DFI). For one,  BPMB says the chairman is paid a director's fee of RM15,000 per month and the members of the board, RM5,000 each.
The chairman of the Credit Committee, Group Nomination and Remuneration Committee, Audit and Examination Committee and Risk Management Committee gets an allowance of RM5,000 per meeting and the committee members, RM3,000 each.
In FY2017, the BPMB board met 27 times, the Risk Management Committee 29 times, the Credit Committee 28 times, the Nomination and Remuneration Committee 24 times and the Audit and Examination Committee 16 times.
That is a total of 124 meetings for the year. No wonder one director took home as much as RM903,000 from BPMB and its subsidiaries in FY2017. In total, BPMB's remuneration for directors in FY2017 was RM4.42 million, up almost 30% from RM3.41 million in FY2016.
In contrast, another DFI, SME Bank Bhd, held 42 meetings in all — for its board and the nomination, remuneration, audit and risk management committees — and paid out RM2.65 million in total.
So, why did BPMB need so many meetings?
It is also a puzzle why president and CEO Shaharuddin Zainuddin left after less than a year at BPMB, during which time he managed to improve the bank's pre-tax profit for FY2017 by 133.9% year on year to RM294 million.
While BPMB's net impaired loans, financing and advances ratio improved to 4.99% last year from 6.33% in 2016, it is still very high compared with its industry peers.
Are the regulators looking at what is going on at the DFIs, particularly BPMB?
Save by subscribing to us for your print and/or digital copy.
P/S: The Edge is also available on Apple's AppStore and Androids' Google Play.