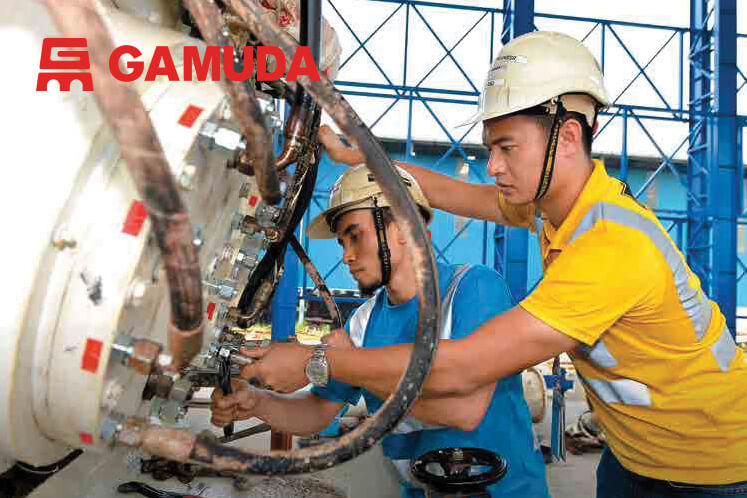 KUALA LUMPUR (July 1): Gamuda Bhd announced that the Penang state government had confirmed the appointment of the construction giant to be the project delivery partner (PDP) for the Penang Transport Master Plan (PTMP).
For that, Gamuda will be paid a fee of 5%-5.75% based on the project cost. It has been reported that the estimated cost of the PTMP is RM46 billion.  
In a bourse filing, the group said that its 60%-owned subsidiary SRS Consortium Sdn Bhd had entered into a master agreement with the Penang government over its appointment as the PDP for the infrastructure project.
Under the agreement, SRS will deliver different public transport components, including highways. Additionally, it will provide new reclamation sites comprising Islands A, B and C for the Penang South Reclamation project.
Gamuda will provide a funding plan that includes a RM1.3 billion bridging loan to the Penang government over the reclamation of Island A.
According to the filing with the stock exchange, being the PDP, Gamuda will also oversee the creation and formation of Island A under the Penang South Reclamation project.
Among others under Gamuda's purview are:
a) 23.5km rail transit line composed of 20 stations (including four interchange stations), one depot in the Penang South Reclamation project with five potential park and ride sites.
b) 19.5 km dual-three carriageway highway which commences at the Gurney interchange and ultimately terminates with an interchange on the Bayan Lepas Expressway and Tun Dr Lim Chong Eu Expressway. The highway will consist of six interchanges, involving the construction of viaducts, tunnels and embankment roads (PIL 1).
c) dual-three carriageway highway that connects the Second Penang Bridge and ultimately connects to Island A in the Penang South Reclamation project. 
d) Common infrastructure works on Island A and master planning for the Penang South Reclamation project and investor marketing, tenders and sales of land on Island A (MPIL).
"Save for the MPIL component for which the PDP will not be paid a fee, each PTMP component shall have its own separate target cost and target completion date that will be discussed at a later stage and to be mutually agreed," it said.
In terms of the master agreement's financial effects, Gamuda said that the PTMP is not expected to have any material effect on its earnings for the current financial year ending July 31, 2020 (FY20), but it is expected to positively contribute to future earnings.
The other two shareholders of SRS are Loh Phoy Yen Holdings Sdn Bhd and Ideal Property Development Sdn Bhd, which own a 20% stake each.