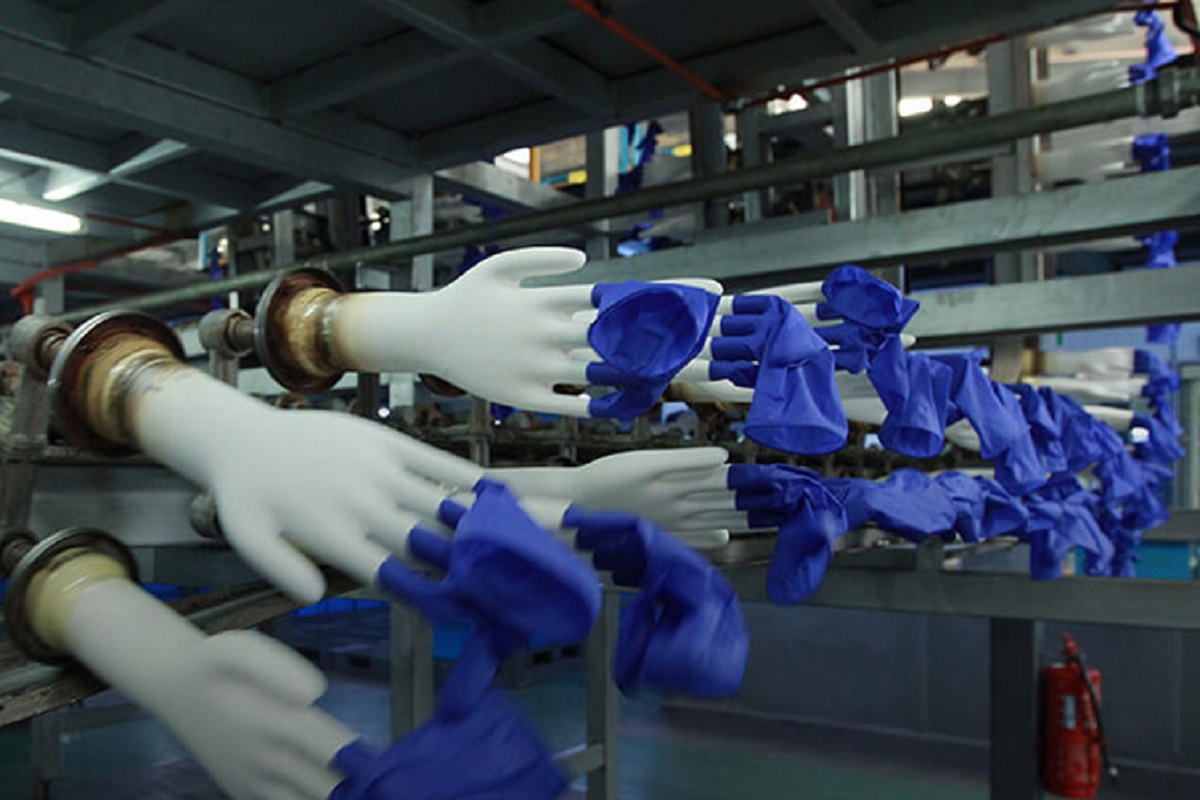 KUALA LUMPUR (Sept 10): Glove makers rebounded today, as the US Customs and Border Protection (CBP) lifted the import ban on Top Glove Corp Bhd, boosting sentiment.
However, the gains were capped as investors stayed cautious amid the declining glove average selling price (ASP) trend which will affect glove makers' earnings.
Top Glove rose as much as 35 sen or 10.29% to RM3.75 following the news. However, the counter pared some gains at RM3.50 at 11.07am, up only 10 sen or 2.94%.
Hartalega Holdings Bhd also advanced as much as 24 sen or 3.74% to RM6.66 this morning. However, as investors took profit on strength, the counter settled at RM6.49 at 11.07am.
Meanwhile, Supermax Corp Bhd climbed as much as 12 sen or 4.26% to RM2.94. At 11.08am, the counter pared most gains at RM2.84, up only two sen or 0.71%.
Other smaller players such as Rubberex Corp (M) Bhd, Comfort Gloves Bhd and Careplus Group Bhd also rode on the positive sentiment.
At 11.09am, Rubberex grew two sen or 3.05% to 67.5 sen; Comfort gloves gained four sen or 2.52% to RM1.63; Careplus increased by five sen or 3.55% to RM1.46. 
Kossan Rubber Industries Bhd settled at RM2.89, after rising as much as eight sen or 2.78%.
When contacted by theedgemarkets.com, Rakuten Trade Sdn Bhd vice president for research Thong Pak Leng said CBP's lifting of the import ban on Top Glove is positive news for the company and other glove makers.
However, he expects the glove makers' share prices to remain sideways or range bound in the near term as investors remain wary of declining glove ASP.
Malacca Securities Sdn Bhd head of research Loui Low also said glove makers were up today mainly because CBP cleared the import ban on Top Glove.
However, he expects the "selling on news" trend to continue among the glove makers.
"Any rebound from this point, investors will take profit," he said, adding that based on the intra-day perspective, the glove makers' share prices actually remained stagnant.
According to him, glove makers are still facing hurdles such as the declining glove ASP which will drag their earnings.
"Even though CBP [lifting the] ban has spurred some investors' sentiment, investors should remain concerned on the declining glove ASP," he told theedgemarkets.com.
Top Glove announced in a statement today, it has been cleared and allowed to resume exporting and selling gloves to the US, following modification of the finding by US CBP effective Sept 10, 2021.
"CBP affirmed that disposable gloves made by Top Glove in Malaysia would be admissible at all US ports of entry as of Sept 10, 2021," it said.
Read also:
Top Glove cleared to resume business with US 
Top Glove rises as much as 10% after getting nod to resume exporting gloves to US