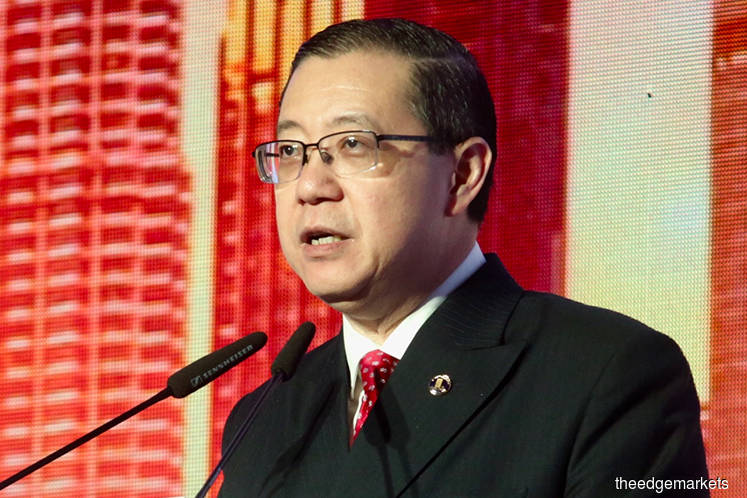 KUALA LUMPUR (March 21): The government is looking at income supplement programme as one of the methods under consideration to encourage the employment of the B40 group, said Finance Minister Lim Guan Eng.
Speaking in the Dewan Rakyat, Lim said one way the government could implement the programme is by directly adding on to the income of B40 employees within the private sector.
"[One of the proposals] is the income supplement programme. If employers hire workers, the government will see whether it can add to the income, to encourage employers to employ them [B40 group]," he said.
"Of course this depends on the ability of the government [to undertake such programmes]," he said.
Lim was responding to a question by Datuk Seri Ikmal Hisham Abdul Aziz (PH-Tanah Merah) on whether the government intends to help increase the income of workers in the B40 category so that they no longer have to depend on the Cost of Living Aid (BSH) handouts.
Commenting on the proposal, Sunway University Business School Economics Professor Dr Yeah Kim Leng said income supplement programmes could be implemented in different forms, and is slightly different compared with cash handouts.
For one, the government could provide monetary or technical assistance so people can position themselves to take on business opportunities, Yeah told theedgemarkets.com.
The other method is for the government to incentivise employers by tax cuts to hire local employees, or to directly supplement their income.
"The latter can be a win-win situation because as a start the local B40 groups can be employed at a fair salary [due to the income addition by the government], while the employers can employ locals instead of foreign workers without having to immediately adopt higher cost of business," said Yeah.
"However it can only be sustainable if employees are able to up-skill themselves in the process, which will in turn allow them to increase productivity for the employers and in exchange get the proportionate pay that they deserve from the higher productivity," said Yeah.