This article first appeared in City & Country, The Edge Malaysia Weekly, on December 5, 2022 - December 11, 2022.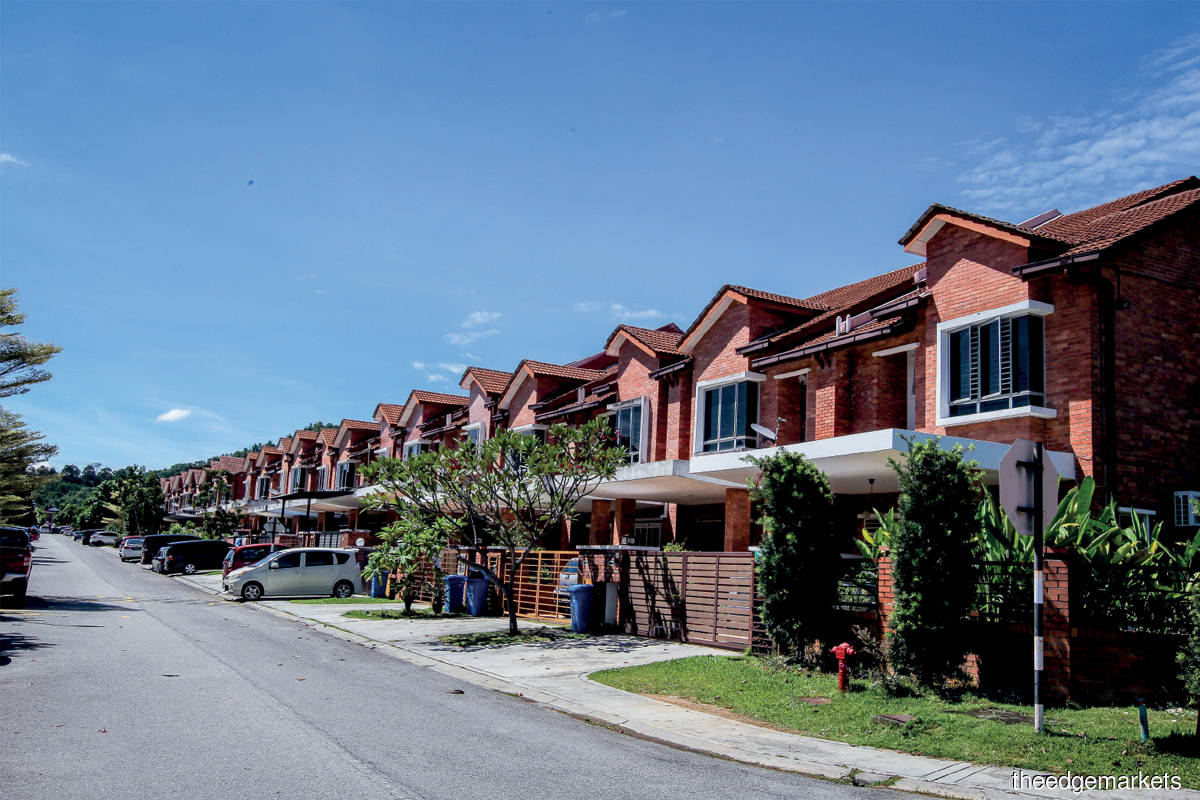 GRESB has made it its mission to equip companies with a transparent and actionable approach to ESG (environment, social and governance) within their organisation. It was founded in 2009 in Amsterdam, the Netherlands, by a group of institutional investors who wanted more transparency in sustainability and the impact of their investments. What started as a simple questionnaire has grown into a separate entity that focuses on ESG matters pertaining specifically to real estate and infrastructure assets.
Trey Archer, GRESB director of sales Asia who is based in Kuala Lumpur, explains: "What has happened over the years is that as we started growing and expanding, more and more investors came to us saying, 'We want to use the GRESB assessment to also get this transparency into our assets and asset managers'.
"When [GRESB] became a separate company, more investors subscribed to the GRESB platform so their asset managers could start receiving the valuable ESG data as well."
GRESB initially focused on real estate assets, but in 2016 it began to include infrastructure assets, which refer to transport assets such as seaports and airports, and renewable energy, including wind and solar farms.
"There is nobody that does exactly what we do. There are few others that are similar. The reason we are different is we look at private and public companies. Another distinguishing factor is that we are very transparent. GRESB is like an open book exam. Before you take the assessment, you will know all the questions we're going to ask. That means you can prepare for it. 
"After you do the assessment, you get your test back and you can see all the things you didn't do so well on, so you can learn from them and make improvements next year. Other companies don't tell you what you need to work on and cover a wide scope of industries."
As to why GRESB only focuses on real estate and infrastructure assets, Archer says that 40% of carbon emissions globally come from real estate activity and if infrastructure is added to the mix, the figure rises to near 60%. 
GRESB is still new in town, although companies like Axis REIT and Pavilion Management (DTS) Sdn Bhd have recently signed on to the assessment platform. 
Archer says the challenge in getting more people to sign up has been lack of understanding of ESG, specifically from a return on investment (ROI) perspective. He adds that the ROI comes from people or investors who want to work with an organisation that has good ESG practices. Using the GRESB assessment helps companies assess who they wish to work with and whether their ESG practices align with their own. 
Apart from attracting investors with a strong ESG agenda, an additional benefit of having a GRESB score is helping companies obtain green loans. "Banks like UOB and DBS have used GRESB to grant loans at reduced interest rates." 
The assessments by GRESB are called the Standing Investment Benchmark and Development Benchmark. For existing assets, they will follow the Standing Investment Benchmark assessment, which is divided into performance component (70%) and management component (30%).
For assets under construction, they will follow the Development Benchmark assessment track, which is divided into development component (70%) and management component (30%).
The data is examined twice to ensure validity and relevance. Says Archer, "We have two validations. After the company uploads the data, we have an electronic validation done by GRESB, which will go through [it] to spot any discrepancies between answers."
Any "red flags" that pop up will be investigated and referred back to the company. 
"Then we pass [the data] to SRI Quality System Registrar and do a manual evaluation," Archer continues.
SRI Quality System Registrar is a third-party entity that goes through the data sent by GRESB. Based in the US, the company issues quality, sustainability and security management system assurance certificates. 
Archer says it wishes to grow the business in Asia. "We are already considered the No 1 ESG benchmark for real estate assets and infrastructure globally. Asia is a bit behind compared with Europe, but we would like to see all Asian countries be on par with Europe.
"If you look at Apac [Asia-Pacific], Australia and Japan are really the leaders [using GRESB]. You can look at those markets. For example, I think 95% of Japan's REITs [real estate investment trusts] are doing GRESB," he says, adding that about 40% of Singapore REITs use GRESB.
GRESB works with local partners, which help guide companies in doing the GRESB assessment. "We brought in Zerin Habitat as our partner. We have a network of partners, such as the KPMGs, the EYs of the world, the Big Four. We also have niche ESG consultants [like Zerin Habitat]." 
Zerin Habitat is a joint venture between property consultancy firm Zerin Properties and Habitat Builders Sdn Bhd.
To participate in the GRESB assessment platform in 2023, companies have to pay €5,000 (RM23,300) per entity. There is only one reporting cycle and the deadline is July 1 of each year, but companies need to sign up by April 1, says Archer. On Sept 1, companies will receive the preliminary results that give them a chance to review and offer a rebuttal to GRESB should there be something they disagree with. Oct 1 is the final assessment. 
Archer points out that the fee charged by GRESB is separate from that imposed by its local partners for services in guiding companies on how to utilise the GRESB assessment platform and what to do well, ESG-wise.
While some might say €5,000 is a huge sum, if the investment brought in is in the millions, then that amount is worthwhile. 
As real estate and infrastructure projects and assets contribute to huge carbon emissions, it behoves companies to take ESG aims more seriously. It helps to have assistance in achieving these sustainability goals for both the company and the environment.