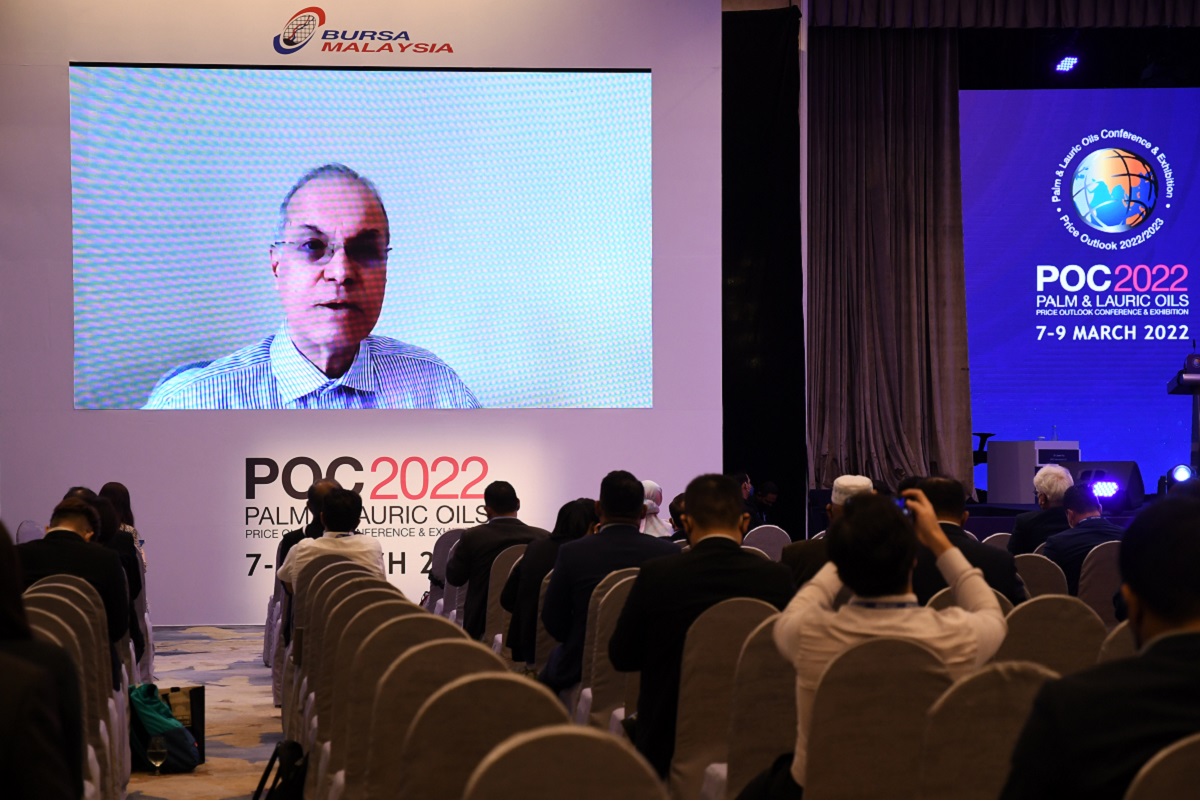 KUALA LUMPUR (March 9): Production costs in Malaysia's plantation sector is expected to rise dramatically in 2022 owing to a severe labour shortage which is expected to boost wages, according to Godrej International Trading & Investment Pte Ltd director Dorab Mistry.
Speaking at the 2022 Palm & Lauric Oil Conference (POC2022) on Wednesday (March 9), Mistry indicated the critical labour shortage which the country is facing will not be alleviated unless there is a substantial hike in wages.
"You have to increase wages to attract manpower into the industry.
"As a result, increase in wages, higher fertiliser costs will lead to higher production costs dramatically for the year," he said.  
Dorab added he expected Malaysia's total crude palm oil (CPO) production to hit 19 million tonnes in 2022, slightly higher than the previous year's figure of 18.1 million tonnes.
Indonesia, the largest producer of palm oil in the world, is not facing labour shortages, said Dorab, who projected that the country would increase its production by at least two million tonnes this year.
He stressed that the Indonesian government may have to re-think its export levy, B30 biodiesel plan and Domestic Market Obligation (DMO) policies because of inflationary pressures.
"Indonesia, while they don't have labour shortages, they might face wages issues. Wages will have to increase to keep up with rising inflation," he said.
Separately, on Wednesday, Indonesia has announced that it will increase its DMO policy to 30% from the current 20% of the export volume of CPO and its derivatives, effective Thursday (March 10).
"We will determine it today and apply tomorrow. All those who want to export must submit a domestic market obligation of 30%," according to Indonesia's minister of trade Muhammad Lutfi.
Lutfi explained that this step was taken because the distribution of raw materials for the cooking oil industry is still not normal.
"There are still many shortages in the market. Distribution is not perfect. Therefore, we ensure that the cooking oil industry has sufficient stock so that this normal situation can be achieved immediately," said Lutfi.
Read also:
Palm oil industry recovery dependent on addressing labour shortage, says industry expert