This article first appeared in The Edge Malaysia Weekly, on September 30, 2019 - October 06, 2019.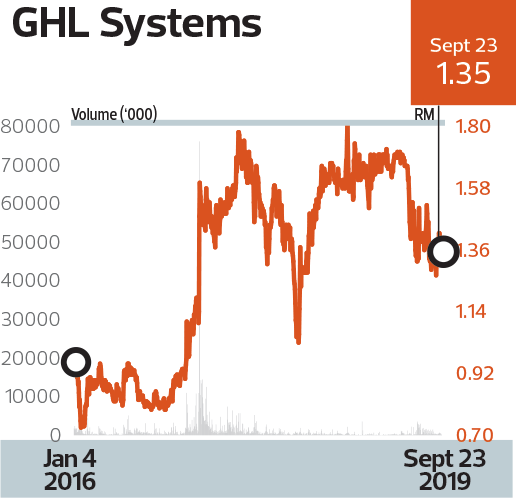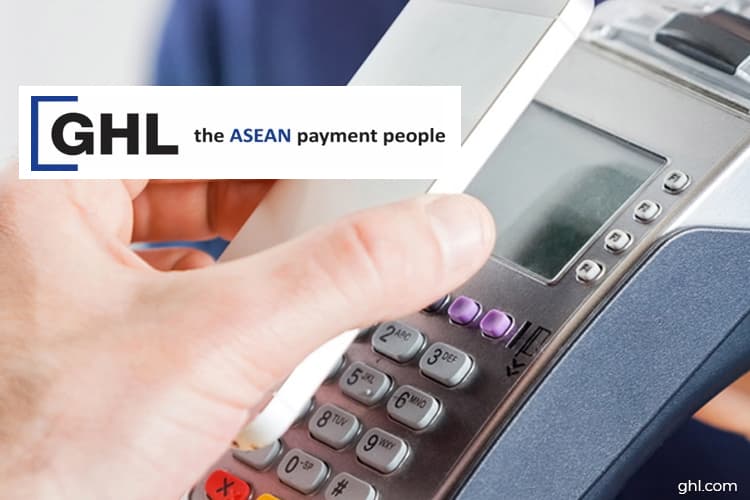 GHL Systems Bhd, previously a credit card payment device supplier, has now evolved into a key player in the value chain of the cashless payment system with footprints in Malaysia, Thailand and the Philippines.
The company is well positioned to ride the payment revolution in Asean — from cash to plastic cards and now e-wallets — that is supported by many central banks in the region, including Bank Negara Malaysia.
Apart from serving banks, merchants and e-wallet providers such as Alipay, Touch 'n Go and Boost, GHL also works closely with Visa and Mastercard. It is worth noting that it is the only company in the region that provides payment solutions to Alipay in Malaysia, Thailand and the Philippines.
GHL's main task is to recruit small merchants, such as neighbourhood stores, hair salons and motor workshops, many of which are neglected by the banks.
"Cashless is the way to go ... Now, we also see the big guys investing in it and shifting consumers' adoption habits. And that helps us," group CEO Danny Leong told The Edge
Financial Daily in an interview in June this year.
Last year, GHL processed RM10 billion worth of transactions — up 20% year on year — in the three Asean countries where it has a presence, he said.
Being a payment solutions provider, GHL earns a commission on each transaction. It provides up to 15 types of payment channels to merchants in Malaysia. From its electronic payments (transaction payment acquisition), it gets a gross margin of about 0.3% on the value of each transaction and fees of about 1% on average, said Leong.
The growth in transaction volume is a good indicator of GHL's earnings performance. Its revenue and profit after tax have been on an uninterrupted upward trend since its financial year ended Dec 31, 2012 (FY2012).
GHL registered significant growth in the three-year period under review of FY2016 to FY2018. Its profit after tax climbed to a record high of RM24.54 million in FY2018 — up 20% year on year — after hitting RM18.12 million in FY2016. Given its consecutive record-breaking performance, GHL posted a three-year compound average growth rate of 33.4% in PAT, and was named one of the co-winners of The Edge BRC's highest growth in PAT award in the technology sector.
GHL's revenue also kept growing, from RM245.9 million in FY2016 to RM253.68 million in FY2017 and RM299.06 million in FY2018.
Last year, the lion's share of its revenue — 76.4% — was contributed by Malaysia while Thailand, the Philippines and Australia accounted for 11.8%, 11.4% and 0.4% respectively. Leong said the company is targeting to maintain its earnings growth in FY2019.
Apart from consistent earnings growth, GHL's share price also rallied in the three-year period under review. The stock nearly doubled from 89.1 sen on March 31, 2016, to RM1.70 on March 29 this year, despite lacklustre market sentiment.
London-based private equity fund Actis is GHL's controlling shareholder. The fund bought a 44% stake from Creador and executive vice-chairman Simon Loh in 2017.
Loh said he sold his stake because Actis wanted a sizeable shareholding. He believed the latter would be a good fit for GHL as the British fund is a veteran investor in the payment solutions space globally, an expertise the company could leverage.
In August, GHL announced it had obtained operating licences from the respective regulators to commence moneylending services in both Malaysia and Thailand. The licences are seen as a possible fresh income source for GHL, under which it can offer more value-added services to its small merchants by aiding them in their cash flow needs.