This article first appeared in The Edge Malaysia Weekly, on September 30, 2019 - October 06, 2019.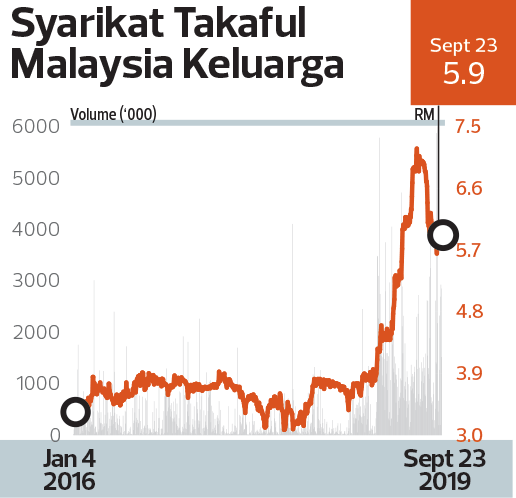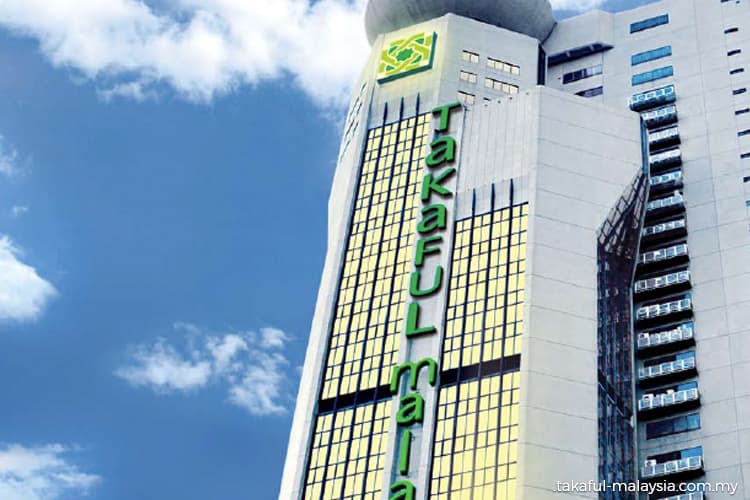 This year, Syarikat Takaful Malaysia Keluarga Bhd (STMKB) has returned with a bang, taking home two awards in the financial services category for companies with a market capitalisation of below RM10 billion.
Among its peers, STMKB emerged as the company with the highest return on equity (ROE) over three years and the highest growth in profit after tax over three years.
A formidable force in the takaful scene, the company commands a market share of close to 30% in the family takaful industry and 25% in the general takaful segment in Malaysia.
STMKB's ROE saw an impressive compound annual growth rate (CAGR) of 10.1% for the period from FY2015 to FY2018.
Its ROE has climbed steadily each year, from 24.5% in FY2015 to 24.9% in FY2016, 26.7% in FY2017 and a whopping 32.7% in FY2018.
The company's profit after zakat has also been on a similar trend, rising from RM203.78 million in FY2015 to RM335.98 million in FY2018, or a CAGR of 18.14% over a three-year period.
For STMKB, FY2018 was a significant year — it registered a record profit of RM335.98 million with a year-on-year growth of 43%, far outpacing the performance of the takaful industry in the country.
The growth, says the company, was mainly driven by higher sales generated by the family and general takaful businesses and higher net wakalah fee income arising from its strong business growth.
"The group continued to sustain the strong financial performance through its digital transformation journey and operational excellence, expansion of the distribution channels as well as the timely introduction of new and innovative takaful solutions and services," says STMKB.
"This helped [us] to further penetrate the market and strengthen our position in the industry, across both the conventional and takaful markets," the takaful player adds.
The Islamic insurance group seems to be in a sweet spot, even as the takaful penetration rate remains low in the country. Driving the company's profits going forward will be the rising urbanisation, escalating medical costs and ageing population in Malaysia.
These factors, in addition to the growing domestic economy, will likely give the local takaful industry a leg-up, with its growth expected to outpace that of its conventional counterparts and further cementing its position as the leading takaful market in Asean, STMKB says in its 2018 annual report.
For the cumulative six months ended June 30, 2019, the company's net profit grew to RM177.4 million. Gross earned contributions surged 31.6% year on year to RM1.34 billion, driven by its family takaful business, while net claims declined 2.1% year on year to RM476.4 million.
MIDF Research opines that STMKB's earnings growth momentum will likely be slower going forward as the company's earlier growth had been spurred by its new bancassurance partnership with Bank Rakyat to boost the sales of its credit-related products.
"Thus, we are of the view that the normalisation of the earnings growth might be warranted since it would be coming from a higher base. In addition, a potential further motor and fire liberalisation exercise in 2HFY2019 would put a dampener on its general insurance segment," says the research house.
While the fundamental aspects of STMKB remain on track, MIDF Research has a "neutral" call on the stock as it believes that the good news has been priced in.
The research house opines that the counter's valuation has become steep. Its price-earnings ratio stands at 15.7 times, above its two-year historical trading PER of 14.4 times.
STMKB is a subsidiary of BIMB Holdings Bhd, which holds a 59.64% stake. The takaful company's second largest shareholder is the Employees Provident Fund with an 11.71% equity interest.