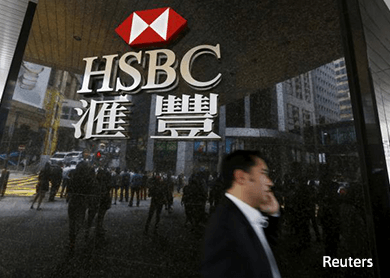 HONG KONG (Nov 2): HSBC reported a better than expected 32 percent rise in pretax profit for the third quarter, thanks to reduced costs from regulatory fines, in its first earnings update since the bank announced a major strategic overhaul in June.
The bank's pretax profit was $6.1 billion, up from $4.6 billion in the same period a year ago, HSBC said in a Hong Kong stock exchange filing on Monday.
That was more than the consensus estimate of $5.2 billion, based on the average of analysts' forecasts compiled by the bank.