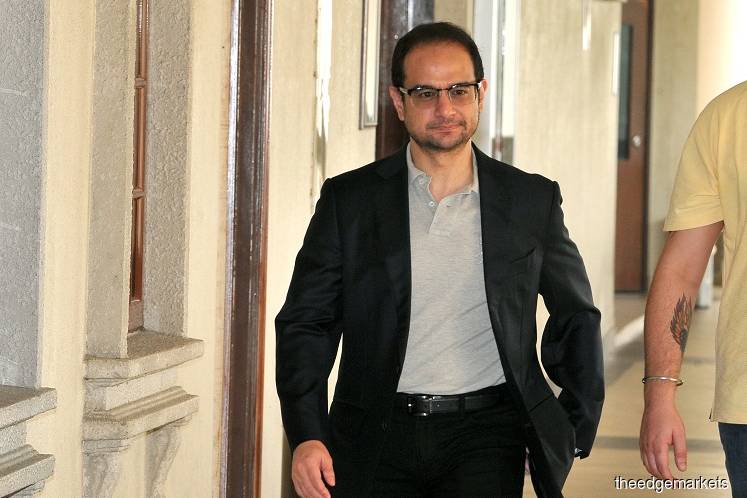 KUALA LUMPUR (Feb 25): The RM1.18 billion money laundering trial involving Datuk Seri Najib Razak's step-son Riza Shahriz Aziz will get a new judge to hear the case.
This follows the Sessions judge presiding the case Rozina Ayob recusing herself from hearing the case.
This was confirmed by deputy public prosecutor Wan Shaharuddin Wan Ladin when met after the case.
It is understood that Rozina decided not to hear the case as her brother Datuk Norazman Ayob is a 1Malaysia Development Bhd director who is involved in the case.
Norazman is a potential witness in the case.
Following this, the case would be heard before another Sessions judge and the initial trial date that had been fixed on May 4-6 and May 24-29 could be vacated.
Riza, who is Datin Seri Rosmah Mansor's son and also a Hollywood producer, is facing five money laundering charges involving US$248.17 million (RM1.18 billion) allegedly misappropriated from 1MDB.
He is accused of receiving the 1MDB-linked funds through the bank accounts of Hollywood production house Red Granite Productions Inc, which he co-founded, and was itself charged in the United States with misappropriation of monies from the investment fund between April 12, 2011 and Nov 14, 2012.
The money was transferred into Red Granite's accounts in the US and Singapore from the Swiss accounts of Good Star Ltd linked to fugitive businessman Low Taek Jho (Jho Low) and Aabar Investments PJS Ltd.
Each of the charges is under Section 4(1)(a) of the Anti-Money Laundering, Anti-Terrorism Financing and Proceeds from Unlawful Activity Act 2001 which carries a maximum five years' jail and/or a maximum of RM5 million fine.