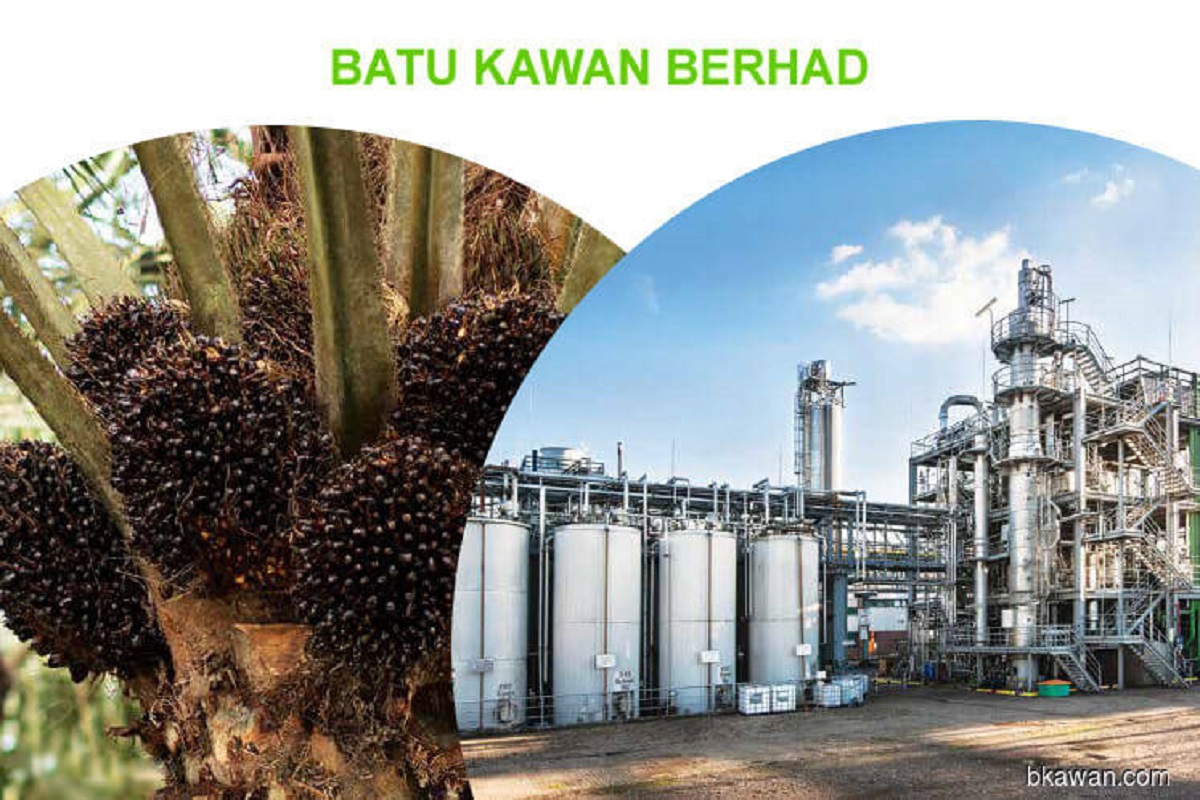 KUALA LUMPUR (Sept 9): Kuala Lumpur Kepong Bhd's (KLK) major shareholder Batu Kawan Bhd's share price closed up 40 sen or 1.94% at a record high of RM21.00 on Bursa Malaysia today after the latest round of share buy-backs.
The stock, which had been climbing since a year-to-date low of RM18.52 on July 30, traded between RM20.80 and RM21.00 today with 23,300 shares changing hands before the lunch break.
Batu Kawan is among several companies in the plantation sector actively buying back their shares to support the prices, including IOI Corp Bhd and Batu Kawan's 47.3%-owned subsidiary KLK.
In a Bursa Malaysia filing, Batu Kawan said it acquired 41,100 shares for RM848,011, bringing its cumulative net outstanding shares to 4.56 million from 3.15 million as at end-December 2020.
Similarly, KLK spent RM980,531 on its latest share buy-back on Aug 17, bringing its total treasure shares to 3.13 million, while IOI Corp's latest share buy-back of 343,100 on Aug 13 for RM1.27 million brought its total treasury shares to 52.32 million.
For the third quarter ended June 30, 2021 (3QFY21), Batu Kawan's net profit soared 81.73% to RM386.46 million, from RM212.65 million a year earlier, on higher revenues contributed by its business segments.
Earnings per share climbed to 97.51 sen from 53.74 sen, the group's stock exchange filing showed.
Quarterly revenue jumped 41.24% to RM5.4 billion, from RM3.82 billion in 3QFY20.
Batu Kawan's plantation profit was 90.2% higher at RM438.08 million, from RM230.34 million previously on higher revenue of RM2.3 billion from RM1.58 billion, attributable to higher crude palm oil and palm kernel selling prices, despite lower sales volume.
In a Bursa filing, the company said the higher profit was further offset by higher cost of production arising from a 2.1% drop in fresh fruit bunch production to 1.02 million tonnes (3QFY20: 1.04 million tonnes) and lower contributions from the processing and trading operations.
The group added that its manufacturing profit doubled to RM237.55 million, from RM119.14 million a year ago, while revenue increased to RM3.03 billion from RM2.17 billion.
Meanwhile, the oleochemical division's profit jumped two-fold to RM207.82 million (3QFY20: RM101.93 million), mainly because of better performances from its Malaysian, Chinese and European operations.
Its industrial chemical division recorded a 127.6% higher profit at RM26.4 million (3QFY20: RM11.6 million) from higher sales volume and selling price, coupled with a RM4.7 million profit contributed by newly acquired subsidiaries.