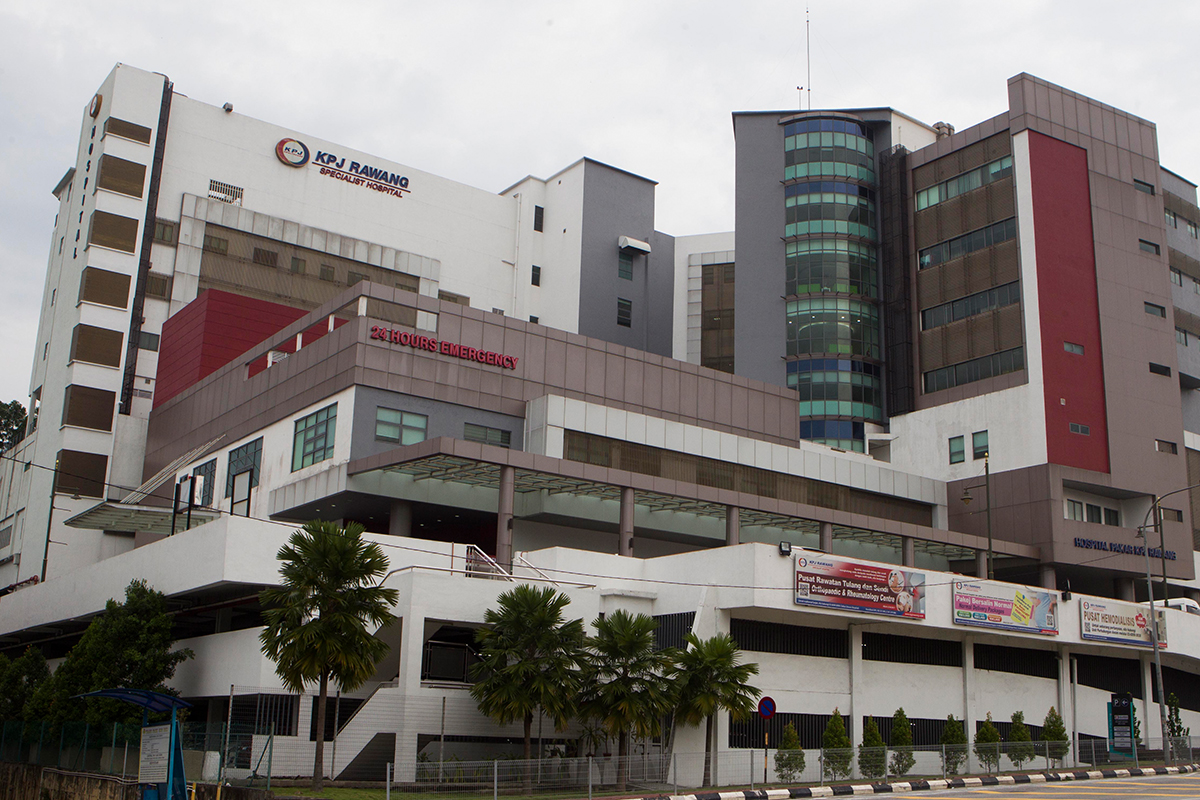 KUALA LUMPUR (Aug 29): KPJ Healthcare Bhd's net profit for the second quarter ended June 30, 2022 (2QFY22) jumped more than threefold to RM27.09 million, from RM6.96 million a year earlier, due to an increase in hospital activities.
In a bourse filing on Monday (Aug 29), the medical group said revenue for the quarter rose to RM707.57 million, from RM632.83 million previously, due to an increase in the level of activities at its hospitals as evident from increased inpatient visits by 14%.
Earnings per share were 0.63 sen against 0.17 sen a year ago.
KPJ also declared a dividend of 0.55 sen a share to be paid on Oct 21.
For the six months ended June 30, 2022, net profit surged to RM49.29 million, from RM19.93 million, on the back of a revenue of RM1.36 billion versus RM1.24 billion previously.
Reviewing its performance, KPJ said its Malaysian segment closed its total assets 16% higher at RM6.57 billion, from RM5.68 billion a year earlier, mainly due to the addition of property, plant and equipment as well as right of use.
On prospects for the current year, KPJ said as Malaysia had already begun its transition into the endemic phase of Covid-19, including the reopening of international borders, the Malaysian economy is expected to further strengthen towards the second half of the year.
The group said it expects continued growth in demand for healthcare services, on the back of rising mental and physical healthcare awareness, as well as shifting healthcare focus from hospitalisation towards preventive care.
KPJ said a resurgence in elective medical procedures and recovery of the health tourism sector are also expected to bode well for the group in the current year.
"In FY22, the group is focused on improving efficiencies, quality and productivity of its hospitals and investments through the implementation of transformation plans and cost-optimisation strategies.
"The group will continue to expand its existing capacity to address the increase in demand from patients and consistently improving on patient care delivery," it said.
At the midday break on Monday, KPJ had shed half a sen to 87.5 sen, with 12,400 shares traded.