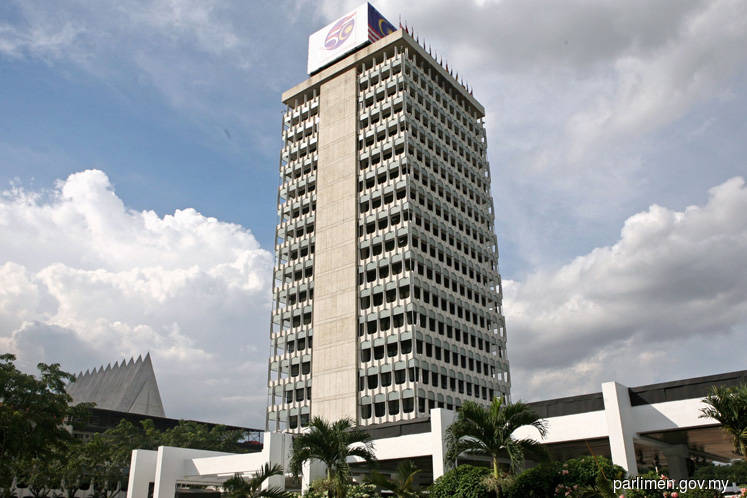 KUALA LUMPUR (May 15): A lawyer and a social activist are seeking a court declaration that the one-day Dewan Rakyat sitting on Monday, which would be limited to just the address by the Yang di Pertuan Agong, is unconstitutional.
Lawyer R Kenghadaran and activist D Arumugam named Prime Minister Tan Sri Muhyiddin Yassin and Dewan Rakyat Speaker Tan Sri Mohamad Ariff Md Yusof as defendants in the application filed at the High Court today by Messrs T Gunaseelan and Associates.
The duo argued that the notice for the sitting issued through a letter on Wednesday is unconstitutional and violates the Standing Orders.
This, they said, is because a proceeding that would only see the royal address does not fulfil Article 55 (1) of the Federal Constitution.
It would result in the first sitting in 2020 to be illusory, as no other urgent matters would be discussed as required under Order 14 (1), they said.
Article 55 (1) stipulates that Parliament has to conduct its affairs in line with Order 14 (1), whereby in a parliamentary democracy, the legislature must function according to the democratic principles by allowing members in the Dewan Rakyat and senators in Dewan Negara to voice their stand and views there without any hindrance.
It is incumbent on the prime minister to advise the Yang di Pertuan Agong to call the Parliament sitting to be in session in accordance with Article 55 (1), said Kenghadaran and Arumugam. 
Similarly, they said it is incumbent on the Dewan Rakyat speaker to ensure that the proceedings called on Monday comply with Article 55 (1) and Orders 11, 12 and 14.
It is public knowledge that the opposition wants to table a motion of no confidence on Muhyiddin, Kenghadaran and Arumugam said, adding that limiting the session to the royal address would not give an opportunity for the motion to be tabled, thereby rendering the session "a colourable exercise" of power of the premier and his cabinet.
In the affidavit filed in support of their application, Kenghadaran and Arumugam noted that the previous Parliament session ended on Dec 19 last year and as such, another session has to be held within six months, which means it must take place by June 18.
They claimed that the May 18 proceeding does not come within the meaning of "sitting", "meeting" or "session" under Order 98 of the Standing Orders.
Parliament, they stressed, must do its business in accordance with Article 55 (1) and Order 14 (1) and has to comply with the procedures as stipulated in the Federal Constitution and the Standing Orders.