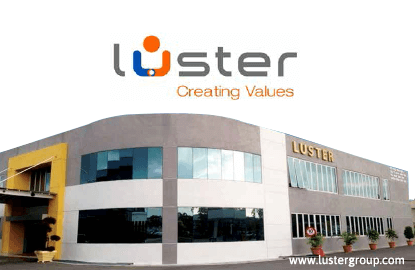 KUALA LUMPUR (July 12): Luster Industries Bhd has clarified that it had entered into a memorandum of understanding (MoU) to explore further the opportunity presented and make further verifications before entering into a conditional sale and purchase agreement (SPA) with Hong Kong based Citi-Champ International Ltd.
In a bourse filing today, Luster said it will make a detailed announcement to Bursa Malaysia if the company decides to enter into the SPA.
Luster was responding to an editorial published under the Frankly Speaking column in The Edge weekly issued for the week of July 11–17.
On July 5, Luster announced that it had signed an MoU with Hong Kong-based Citi-Champ to buy "a certain percentage" of New Harvest Asia Investment Ltd for "a certain purchase consideration to be determined later".
In the article, The Edge questioned the lack of details in the announcement made on Bursa.
Furthermore, the weekly also pointed out several announcements made earlier, including a plan to mine tin ore in Kemaman and venturing into property development in Kedah, have not materialised.
On these issues, Luster explained that Pan Cambodian Lottery Corp Ltd is already in operation and had recorded an audited profit after tax of US$500,000 (RM1.98 million) in financial year ended 2015.
"Exzone Plastics Manufacturers Sdn Bhd is an active company and is currently operating and had recorded audited revenue of RM46.7 million in financial year ended 2015," it explained.
Luster said it had started exploring the mining site at Kemaman.
"However, the company had since decided to halt the exploration and mining activities mainly due to the declining price of commodities in the world market. However, Luster is currently negotiating with a few parties to enlarge the area of mining in order to achieve a more sustainable economies of scale for its operations," it said.
Luster also pointed out that the property development is with Koperasi Hartanah Malaysia Bhd (KOHAMA) instead of Koperasi Pembangunan Hartanah Putrajaya Bhd (KPHP) as announced to Bursa Malaysia Securities on May 27, 2014.
"We had inked a tripartite agreement on March 9, 2016 for the development of an affordable home project in Perak. The construction had started and is targeted to complete by end of 2016," said Luster.
Luster, which is involved in assembly of printed circuit boards and manufactures precision plastic parts, closed unchanged at 7 sen today, with 2.03 million shares traded, for a market capitalisation of RM121.23 million.