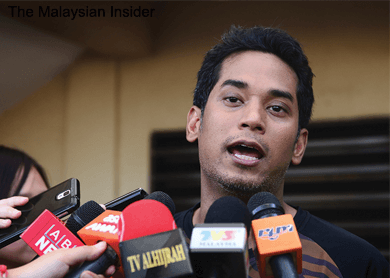 KUALA LUMPUR (March 30): The Malaysian government is confident of keeping the cost of hosting the 2017 Southeast Asian (SEA) Games and 2017 ASEAN Para Games 50% lower than Singapore did in 2015.
Singapore spent S$264.1 million back then, equivalent to S$60.4 million lower than original budget of S$324.5 million.
During Minister's questions time in Parliament today, Youth and Sports Minister Khairy Jamaluddin said the government has allocated RM450 million for hosting the 2017 SEA Games and 2017 ASEAN Para Games, and cost-saving initiatives will be implemented to facilitate preparation for these two events.
"None of the preparation was affected with the budget given to us; the government will organise it through a few saving initiatives, one of them is that we will not be having any new facility, except for one new national velodrome, which is already part of the government's plan before this," he said.
"And I am confident that we can manage to host the best SEA Games 2017 and Para Asean Games 2017 in history, with a budget that is less than half of what Singapore had spent," he added.
Khairy then said the government is aiming to secure RM80 million worth of sponsorships, in the form of RM30 million cash, and RM50 million services and goods.
"There are 17 companies [that have] given their sponsorship via cash or goods so far, these companies include Telekom Malaysia [Bhd], Milo, 100plus, MAHB (Malaysia Airports Holdings Bhd), Prudential [Assurance Malaysia Bhd], Petronas (Petroliam Nasional Bhd), AirAsia [Bhd], McDonald's and NAZA [Group]," he said.
"So far, total sponsorships that have committed and (were) announced amounted to RM69 million or 80% of the target sponsorship," he added.