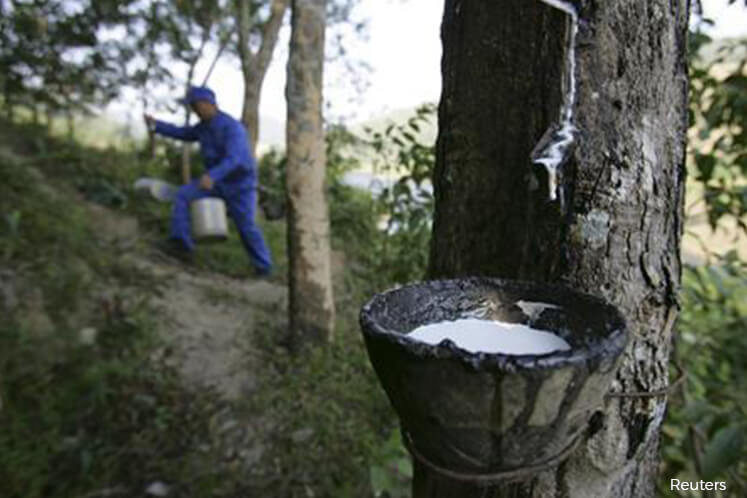 KUALA LUMPUR (June 14): The production of natural rubber (NR) increased 17.1% to 48,889 tonnes in April 2017, from 41,753 tonnes a year earlier.
On a monthly basis, however, it decreased 39.2% from 80,384 tonnes in March 2017.
In a statement today, the Statistics Department said the main contributor of NR production is from the smallholding sector with a contribution exceeding 90%.
"In April 2017, exports of NR decreased by 0.1% to 59,437 tonnes as compared to March 2017. The main destination of NR exports was China at 49%," the department said.
On the other hand, domestic consumption of NR decreased by 6% to 39,243 tonnes within the same period. It said the rubber gloves industry remains the main domestic consumer with a consumption of more than 70%.
"The average monthly price of Latex Concentrate and Standard Malaysian Rubber 20 were 640.69 sen per kilogramme and 719.25 sen per kilogramme (respectively), decreased by 12.5% and 16.7% respectively from March 2017," it said.
As at end-April, the level of NR stocks declined by 9.7% to 231,698 tonnes, the department said.