This article first appeared in Wealth, The Edge Malaysia Weekly, on April 19, 2021 - April 25, 2021.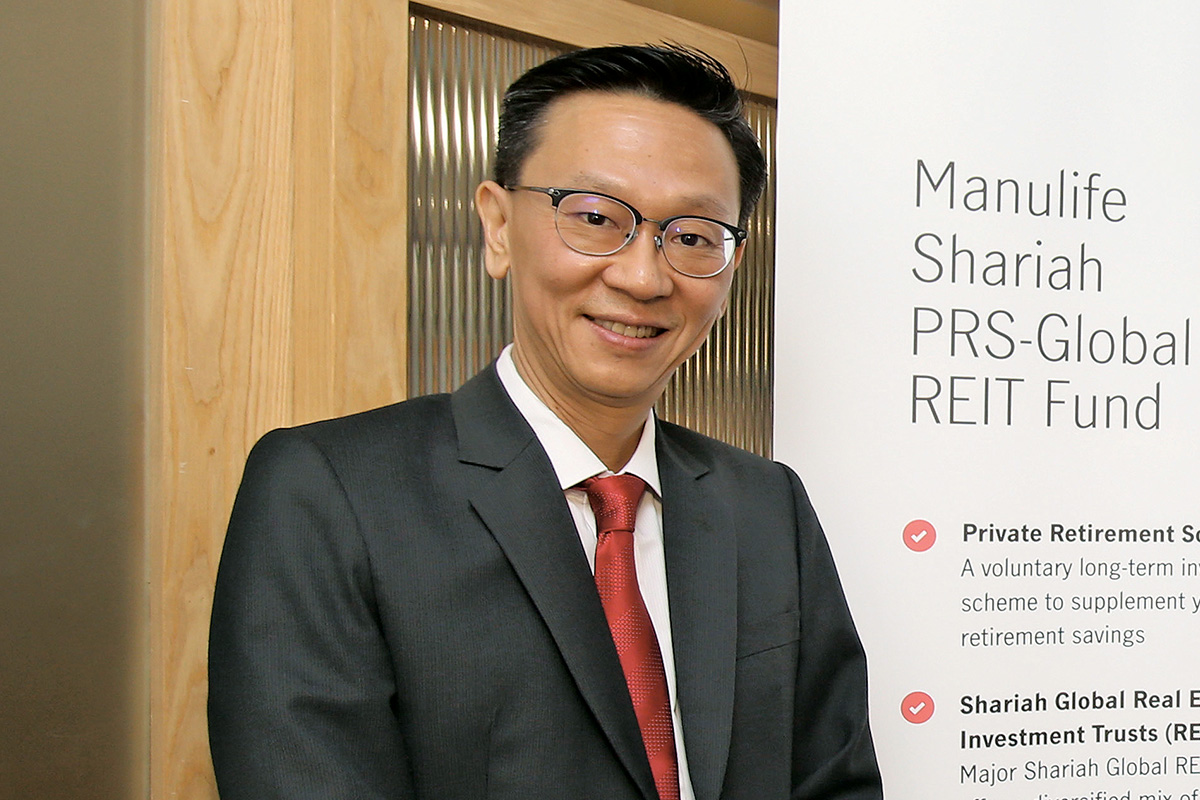 Manulife Investment Management (M) Bhd nabbed two fund awards at the Refinitiv Lipper Fund Awards 2021.
Manulife Investment-HW Flexi won the award for Best Mixed Asset MYR Flexible (Provident) in the 10-year category, which saw a return of 143.96%, while Manulife Investment Al-Fauzan took home the award for Best Equity Malaysia Income (Islamic) in the 10-year category, with a return of 80.64%.
CEO Jason Chong attributes the funds' success to a dynamic investment team that is active in sharing ideas and quick in decision-making, which allowed them to adapt to rapidly shifting market conditions. "We work as a team, and no idea is too small or too big," he says.
"One advantage in having a regional team is that we leverage each other's deep local insights for channel checks and sector or stock read-throughs. A climate of transparency and trust in the regional team allows for a cross-fertilisation of ideas."
Chong describes 2020 as a tumultuous year in which they witnessed not only extreme swings in share prices but also investor sentiment and emotions as well. Remaining calm and rational was a challenge in a panicked market, particularly when dealing with multiple uncertainties due to the far-reaching impact of the pandemic, he says.

To address this issue, the team had to be disciplined in adhering to their investment fundamentals and not let periods of extreme market sentiments affect their investment decisions. "When it became clearer that the pandemic was turning into a black swan event, we decided to drastically adjust our strategy — first by prioritising the return of capital," says Chong.
"This involved locking in gains in holdings that had priced in earnings growth. In addition to that, the cash would allow us to pick and choose fundamentally strong companies at beaten-down prices and valuations."
For Manulife Investment-HW Flexi, Chong points out that the rebalancing exercises were concentrated in the first and fourth quarters of last year. 1Q2020 involved increasing its cash position before the market selldown to protect the fund's position while providing ammunition to capitalise on bargain-hunting opportunities.
In 4Q2020, the team rebalanced the portfolio to support post-pandemic beneficiaries once it became clear that there was light at the end of the tunnel when it came to the pandemic.
"Companies with sound balance sheets and strong management are likely to withstand the challenging economic conditions of last year. One example would be the telecommunications sector, and even alternative industries such as the glove sector, which are enjoying strong earnings that could potentially translate into better dividend payouts later," says Chong.
Moving into 2021, he highlights a shift in investment focus — from prioritising companies with earnings certainty last year to prioritising those with strong earnings growth momentum. "We will look for stocks that offer strong earnings recovery and growth in the light of an anticipated economic recovery, resumption of economic activities and potential reopening of borders. Under such circumstances, companies that did not fare well in 2020 are likely to emerge as winners," he says.
"Apart from positioning in such 'economic reopening' stocks, we continue to look for opportunities to invest in stocks that will benefit from long-term structural investment themes such as digitalisation, climate change and globalisation."