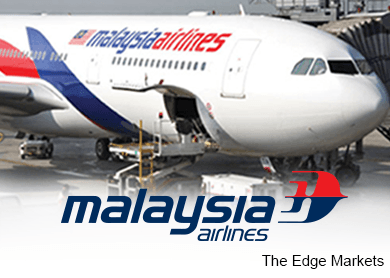 KUALA LUMPUR, (May 15): The National Union of Flight Attendants (Nufam) has criticised Malaysia Airline System Bhd (MAS) for sending an email to remind workers on their employment termination.
The document sighted by theedgemarkets.com today, bears the title "Countdown to June 1 2015". It was addressed to MAS workers who will receive their employment termination letters.
"MAS employees are disappointed and angry with the management's manner in issuing their latest email sent to all its employees today.
"The union members view it as bad taste and insensitive. What do they think — a New Year celebration is coming to MAS?" said Nufam in a statement today. Nufam represents nearly 65% of the 3,500 cabin crew of MAS.
Nufam said the email reflected how insensitive MAS management was on the employment termination of its loyal staff.
Nufam is also urging the MAS management to stop issuing such letters or emails to employees reminding them of the "D Day". This is because it will affect their morale and work performance while flying.
"The employees does not need such insensitive reminders. Who will like to be reminded and told that they will be fired by the company on that date? Until today, none of the staff know their fate. They will only know on the 1st of June when they receive the letters," Nufam said
To recap, Khazanah Nasional Bhd, which wholly owns MAS, plans to cut a third or 6,000 of the airline's estimated 20,000 workforce.
Malaysian government investment arm Khazanah had privatised MAS last year as part of its restructuring plan for MAS.
MAS' corporate revamp followed financial losses after the airline was involved in two aviation tragedies last year.