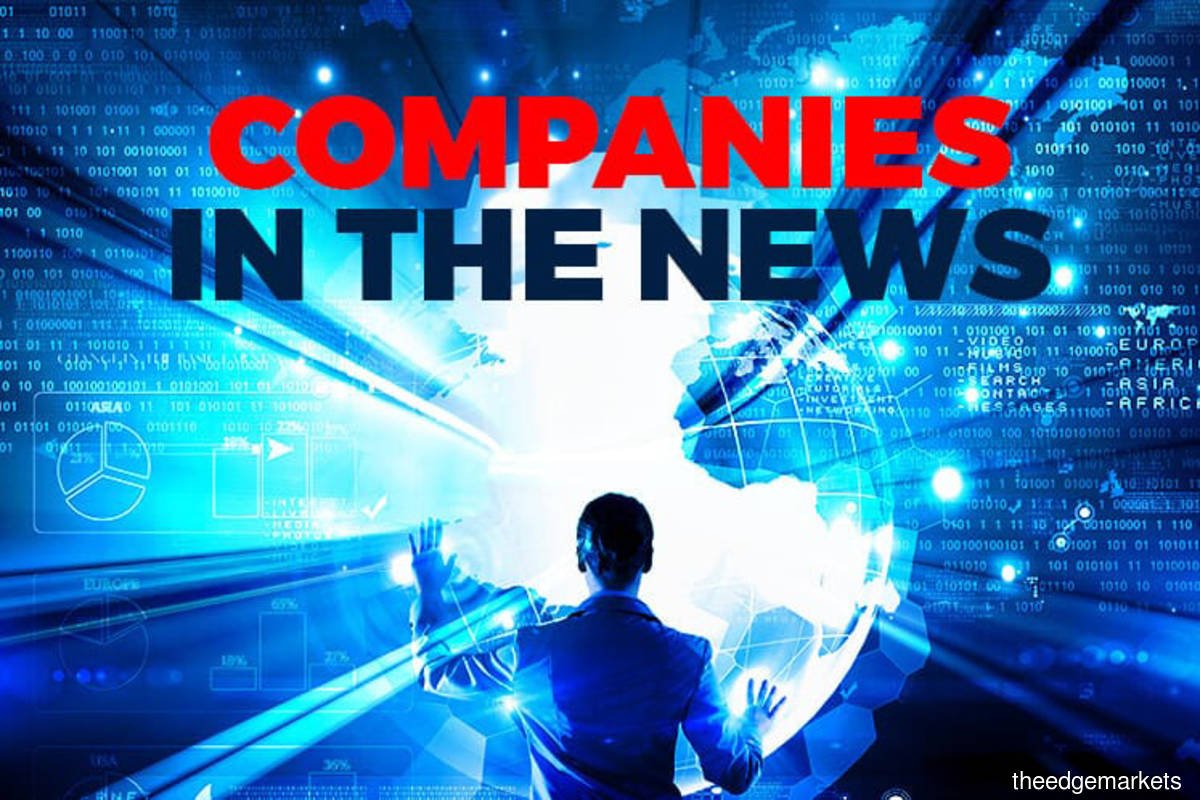 KUALA LUMPUR (Oct 5): Based on corporate announcements and news flow on Tuesday, companies in focus on Wednesday (Oct 6) may include Malayan Banking Bhd, Kelington Group Bhd, SC Estate Builder Bhd, AirAsia Group Bhd, Muar Ban Lee Group Bhd, Federal International Holdings Bhd, Caely Holdings Bhd, Solarvest Holdings Bhd, Tune Protect Group Bhd, KPJ Healthcare Bhd, Lambo Group Bhd and Majuperak Holdings Bhd.
Malayan Banking Bhd (Maybank) has launched a new mobile application for small and medium enterprises, with the key objective of making their banking requirements simple and secure, and provide them with the necessary tools to help with their non-banking requirements as well as to ease business operations. Dubbed Maybank2u Biz, the new application was developed to cater to the needs of busy business owners, who are always on the go and managing multiple tasks.
Meanwhile, Maybank's 69.05%-owned insurance arm Maybank Ageas Holdings Bhd has proposed to issue RM3 billion worth of unsecured and subordinated bonds to provide capital and funding to Maybank Ageas' Singapore subsidiary following the Singapore subsidiary's exceptional growth in 2020 and first half of 2021.
Kelington Group Bhd has bagged a contract worth RM40 million to build speciality gas systems distribution works for a new fab in Singapore. Kelington said its indirect wholly-owned subsidiary Puritec Technologies (S) Pte Ltd had received the contract to design and build the exhaust distribution ductwork.
SC Estate Builder Bhd has inked a memorandum of understanding with Kedah royalty to acquire a piece of land measuring 104.62 hectares (258.52 acres) in Kedah. SC Estate Builder proposed to build a 100-megawatt solar power plant or environmental, social and governance initiative projects in Kedah.
AirAsia Group Bhd said it has secured the approval of Danajamin Nasional Bhd for a club facility of up to RM500 million under the Danajamin Prihatin Guarantee Scheme, which is part of the government's economic stimulus package following the pandemic outbreak. Danajamin, via Syarikat Jaminan Pembiayaan Perniagaan — a wholly-owned entity of the Ministry of Finance — will guarantee 80% of the loan.
Muar Ban Lee Group Bhd has proposed to undertake a private placement of up to 20% of its total number of issued shares to raise up to RM25.69 million to repay bank borrowings. Muar Ban Lee said the proposed private placement will entail the issuance of up to 58.85 million placement shares, which will be issued to investors at an issue price to be identified later.
Furniture maker Federal International Holdings Bhd is selling a two-hectare leasehold land, on which an office and a furniture factory are built, in Banting, Selangor to Filtermation (Mfg) Sdn Bhd for RM24.5 million in line with Federal International's plan to improve manufacturing efficiency by centralising its manufacturing operations. The proceeds from the proposed disposal of the land will provide immediate cash flow to Federal International, which may use the money to finance a special dividend payment to shareholders and fund the seller's expansion into new businesses.
Lingerie maker Caely Holdings Bhd is ramping up its fabric mask production and has allocated about RM5 million as working capital for product diversification. Caely said that moving forward, the company will be launching more new products to boost sales in the coming months with the hope to end the year on a high note under its new management.
Clean energy specialist Solarvest Holdings Bhd has bagged a RM46.75 million subcontract job from Tenaga Nasional Bhd (TNB) to provide engineering, procurement, construction and commissioning (EPCC) for the development of a 50-megawatt large scale solar photovoltaic plant in Bukit Selambau, Kedah. Solarvest said its wholly-owned subsidiary Atlantic Blue Sdn Bhd accepted the letter of award from TNB's unit TNB Engineering Corp Sdn Bhd for its appointment as the EPCC subcontractor for the project.
Tune Protect Group Bhd has appointed Datuk Mohamed Khadar Merican as the insurer's chairman, effective immediately. Tune Protect said Mohamed Khadar succeeds Ng Siek Chuan, who will be redesignated as a non-independent director following the expiry of his nine-year term of office.
KPJ Healthcare Bhd, responding to a news report that said the group was set to be privatised, clarified that it has not yet received any proposal on the matter so far. KPJ said that it will make the necessary announcement as required by the Main Market Listing Requirements if and when such a proposal is received.
Information technology and e-commerce service provider Lambo Group Bhd has emerged as a new substantial shareholder in China-based sports footwear and apparel maker Sinaran Advance Group Bhd, formerly known as K-Star Sports Ltd, after acquiring 70.08 million shares or 9.96% of Sinaran for RM6.52 million. Lambo said the company and its subsidiary Oriented Media Holdings Ltd between Sept 10 and Oct 1 acquired Sinaran shares from the open market.
Loss-making Majuperak Holdings Bhd said the Perak State Agricultural Development Corp (PPPNP) has proposed to subscribe for 56.88 million new shares in the company, representing 20% of its existing issued shares. PPPNP will pay 33.5 sen per share or a total of RM19.05 million for the shares.
Majuperak said the share subscription is the most appropriate avenue to raise funds for the PN17 company while it is in the midst of formulating its proposed regularisation plan.