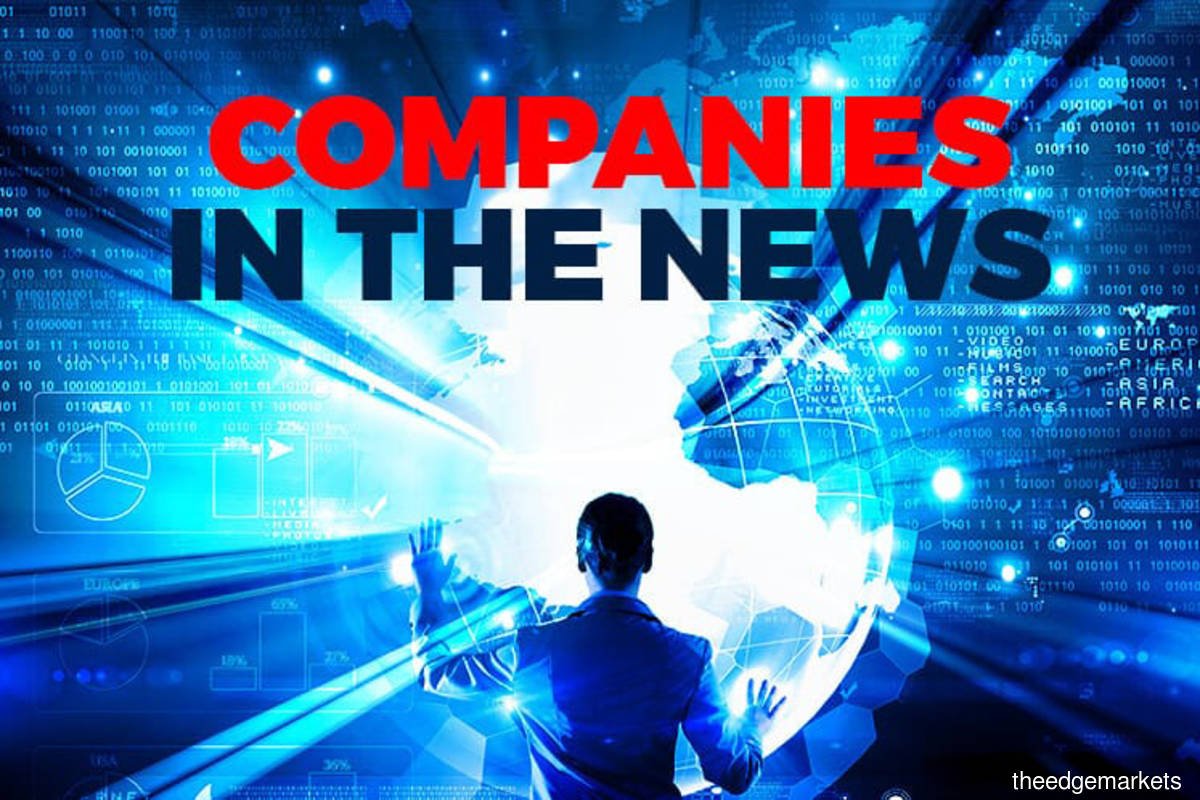 KUALA LUMPUR (Jan 3): Based on corporate announcements and news flow on Monday, companies that may be in focus on Tuesday (Jan 4) include Malayan Banking Bhd, Serba Dinamik Holdings Bhd, AirAsia Group Bhd, Supermax Corp Bhd, Yinson Holdings Bhd, Poh Kong Holdings Bhd, Hap Seng Consolidated Bhd, Opcom Holdings Bhd, Advancecon Holdings Bhd and Pantech Group Holdings Bhd.
Malayan Banking Bhd's (Maybank) group president and chief executive officer (CEO) Datuk Seri Abdul Farid Alias has indicated that he will not be seeking a renewal of his contract when it expires on Aug 1. Abdul Farid, who has held the position since Aug 2, 2013, has informed the group's board of directors that he would like to pursue his own interests following the conclusion of his third term as president and CEO.
The board is currently undertaking a robust review and assessment process to identify a suitable replacement for Abdul Farid, which includes assessing internal and external candidates.
Serba Dinamik Holdings Bhd, which had missed the deadline to submit its annual report for the financial year 2021 (FY21) ended June 30, 2021, is now expecting to issue the report on Thursday (Jan 6).
Previously, Bursa Securities had rejected the company's application and subsequent appeal to postpone the submission of its FY21 annual report from the initial deadline of Nov 30, 2021. At the time, it made the request "in view of the change of external auditor and the impact of restrictions in movement in Malaysia and overseas arising from the Covid-19 pandemic".
Back in May 2021, KPMG raised several issues over Serba Dinamik's financials for the 12 months ended Dec 31, 2020 involving its counter parties, material on site, and receivables. The contention resulted in a suit by Serba Dinamik against KPMG, which prompted KPMG's resignation.
Notably, it had changed its financial year end from Dec 31, 2020 to June 30, 2021, and said this was to allow more time for its then-auditor KPMG to complete the audit process.
Separately, in its civil suit against the oil and gas engineering company, Bursa Malaysia Securities Sdn Bhd said Serba Dinamik wanted to stop the disclosure of the factual findings update (FFU) on its special independent review partly because it referred to documents seized by the Securities Commission Malaysia during its raid on the company.
In the written submission filed by Bursa Securities' counsel Datuk Loh Siew Cheang, the plaintiff disputed Serba Dinamik's claim that the FFU was hearsay documentary evidence which was not admissible.
Further, the counsel also disputed the assertion that the FFU was unverified and therefore could not be disclosable material information, saying the defendant was "engaging in a game of words".
AirAsia Group Bhd has proposed to change its name to Capital A Bhd, subject to shareholders' approval at a general meeting to be convened at a date to be announced later. The airline operator reported a wider net loss of RM887 million for its third quarter of FY21 ended Sept 30, 2021 (3QFY21), up 4.1% from the RM851.78 million it incurred during 3QFY20, on the back of quarterly revenue falling by 36.9% to RM295.89 million in 3QFY21 from RM468.94 milliona a year ago.
Supermax Corp Bhd, which has been prohibited from exporting goods to the US following allegations of forced labour, has rolled out a new and comprehensive foreign worker management policy including adopting an equal pay and benefit structure for foreign workers in Malaysia after the US import ban.
This, it said, would mean both local and foreign workers, including workers of on-site vendors, are now on an equal footing when receiving pay and benefits, which would further eliminate any discriminatory practices.
Along with the implementation of these new policies, Supermax pointed out that it has proactively raised its minimum wage to RM1,400 to be applied across all categories.
Yinson Holdings Bhd has received a six-month extension for the bareboat charter contract for its FPSO PTSC Lam Son. The value of the contract extension is estimated at US$9 million (RM37.5 million). The extension was secured through its joint venture company PTSC Asia Pacific Pte Ltd, 49% of which is held by Yinson and the remaining 51% by PetroVietnam Technical Services Corp.
Poh Kong Holdings Bhd executive chairman and group managing director Datuk Choon Yee Seiong expects a better performance in FY22 ending July 31, 2022 on the back of strong demand for gold jewellery and investments.
"We believe we are in a good position to register higher revenue based on activity in the commodity markets and are poised to capitalise on demand when the Covid-19 situation improves," he said at a press conference. He noted that gold prices will continue to rise in tandem with demand, and are likely to reach an average of US$2,000 (about RM8,344) per ounce in 2022.
Hit by the Movement Control Order, its net profit dropped 63% to RM5.42 million for the 1QFY22 first quarter ended Oct 31, 2021 from RM14.64 million a year earlier. Its quarterly revenue also fell 21% year-on-year to RM175.29 million from RM221.9 million.
Hap Seng Consolidated Bhd is buying a parcel of vacant commercial land in Jalan Duta here for RM868.8 million to build a mixed development with an estimated gross development value of RM8.7 billion. Through its wholly-owned Sierra Positive Sdn Bhd, it has inked an agreement with Naza TTDI Sdn Bhd's unit TTDI KL Metropolis Sdn Bhd, to buy the land known as Met 3, Plot 7A, KL Metropolis, measuring 668,212.79 square feet. Naza TTDI is 80%-owned by Naza Corp Holdings Sdn Bhd.
Fibre optic manufacturer Opcom Holdings Bhd's subsidiary Opcom Engineering Services Sdn Bhd has accepted a two-year contract from Celcom Networks Sdn Bhd worth up to RM25.97 million. The job involves the survey, construction and implementation of civil infrastructure, fibre optic cabling system and related works of fibre optic infrastructure.
Advancecon Holdings Bhd said its 30%-owned associate, Advancecon Sarawak Sdn Bhd, has secured a RM32.38 million contract to undertake earthwork and site clearing at the Salak Land District in Kuching. The 12-month contract was offered by Yayasan Sarawak, with work commencing after the possession of the site.
Pantech Group Holdings Bhd has acquired a metal precision machining, engineering and turnkey solutions company that serves the oil and gas and other industries. The acquisition of Unity Precision Engineering Sdn Bhd for RM13 million will contribute towards Pantech becoming a high value-added manufacturing group.