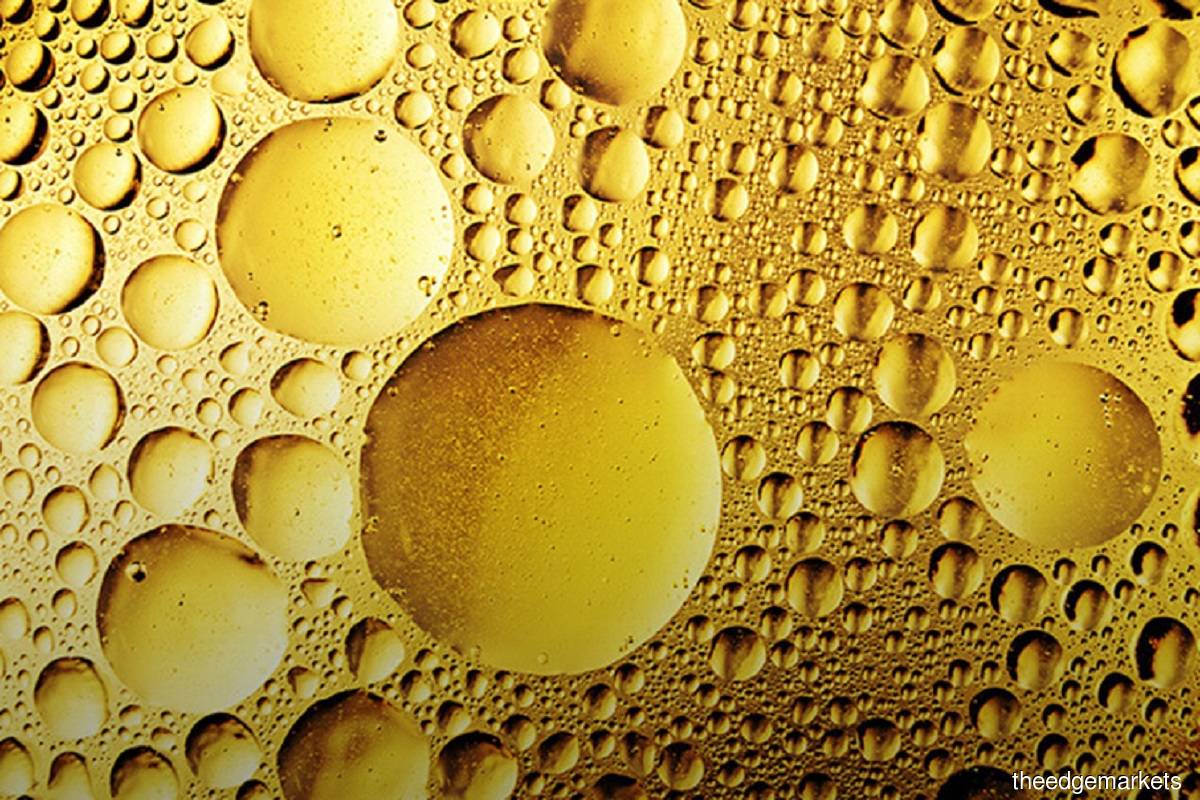 KUALA LUMPUR (Dec 3): Mideast Gulf refiners have concluded term jet fuel and gas oil tenders for 2022 at higher differentials to spot prices than this year on expectations that demand for both products will continue to strengthen next year.
Global energy and commodity market business intelligence provider Argus Media on Thursday (Dec 2) reported that the deals were struck just days before news of the new Omicron Covid-19 variant emerged, but levels continued to hold firm so far.
Citing market sources, Argus said Bahrain's state-owned Bahrain Petroleum Company (Bapco) agreed a US$1.30 (about RM5.50)/bl and US$1.70/bl premium to Mideast Gulf spot assessments of its ultra-low sulphur diesel and jet fuel 2022 term contracts respectively. It said this is up from premiums of US$0.90/bl for both for 2021, and US$1.40/bl and US$1.50/bl respectively for 2020.
Kuwait's state-owned KPC concluded its jet fuel term deals for 2022 at a US$1.60/bl premium to Mideast Gulf spot assessments, higher than the US$0.70/bl and US$1.35/bl premiums for 2021 and 2020 contracts respectively.
Meanwhile, Abu Dhabi's state-owned ADNOC, which typically used to sell its middle distillate products through term tenders, has shifted to selling through the spot market on a cost and freight basis since the second half of this year.
Jet fuel term premiums surpassed pre-Covid-19 levels
The report said Bapco and KPC last week concluded their jet fuel 2022 term contracts at higher premiums than for 2020 because demand for air travel, in the Middle East and globally, was showing signs of recovery.
Mideast Gulf refiners typically conclude their term contract negotiations in the fourth quarter of the preceding year.
But despite the ramp-up in flights, market participants said demand is unlikely to fully return to pre-pandemic levels before 2023, according to Argus.
It said this suggests that the higher premiums are supply-driven, rather than demand-driven, as jet fuel supplies had tightened on the back of lower refinery output.
Regional refiners had reduced jet fuel yields in response to lower demand since the onset of the pandemic, it added.
Argus said given the persistently weak Asian regrade — jet fuel swaps' premium/discount to gas oil swaps — refineries had continued to reduce jet fuel production by maximising gas oil, thereby tightening supplies in the region, according to market participants.
However, the report added that as the term premiums were concluded last week, just before the discovery of the new Omicron variant of Covid-19 in Southern Africa which was followed by the reinstatement of travel restrictions in many countries around the globe, the recovery in demand for jet fuel could once again be hit.