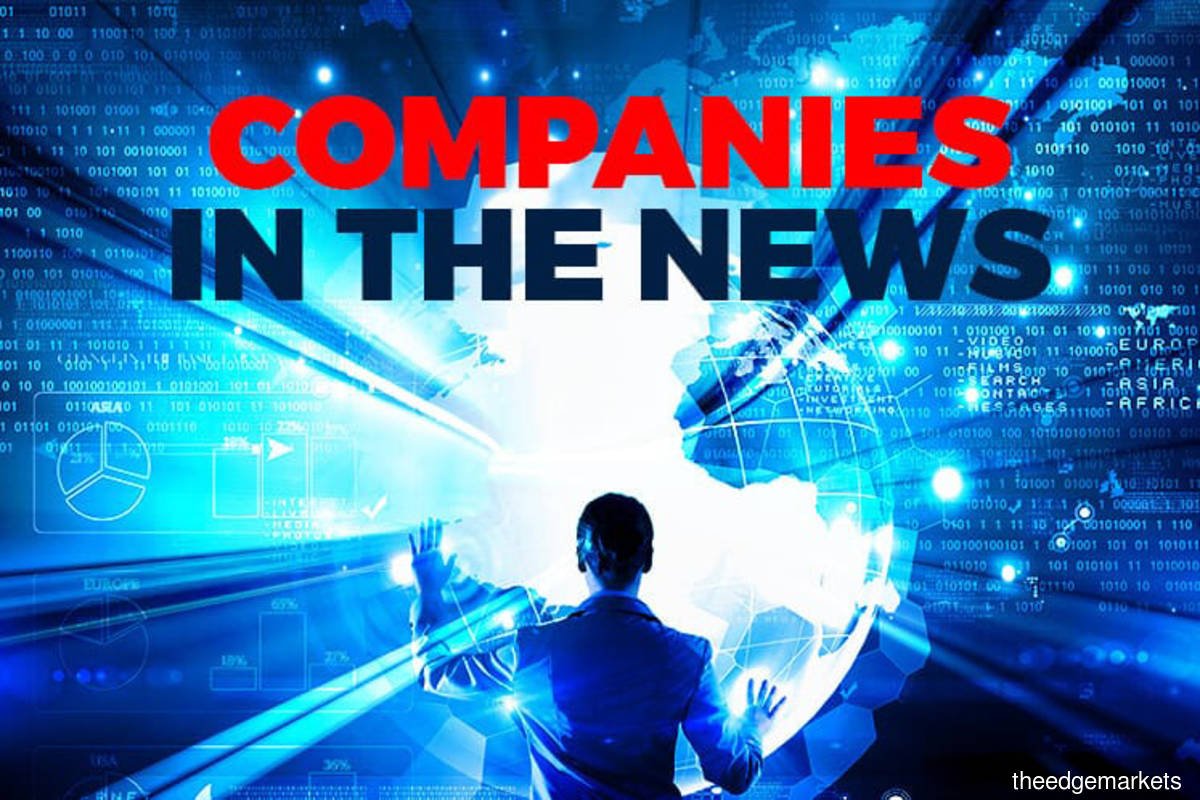 KUALA LUMPUR (July 19): Based on corporate announcements and news flow today, companies in focus on Wednesday (July 21) may include Mr DIY Group (M) Bhd, ViTrox Corp Bhd, Kanger International Bhd, Malaysia Airports Holdings Bhd, CTOS Digital Bhd, Malayan Banking Bhd, Tenaga Nasional Bhd, Boustead Heavy Industries Corp Bhd, Latitude Tree Holdings Bhd, MSM Malaysia Holdings Bhd, AMMB Holdings Bhd, Konsortium Transnasional Bhd and Tan Chong Motor Holdings Bhd.
Touch 'n Go Group and Mr DIY Group (M) Bhd announced today several strategic collaborations to enhance customer experience across online and offline channels, while working on a more relevant approach to marketing through personalisation of offers using data and analytics capabilities. In a joint statement, the companies announced that shoppers can already top up their Touch 'n Go cards at all Mr DIY stores as well as use their Touch 'n Go eWallet to make payments for purchases in store as well as online. The strategic partnership allows Touch 'n Go eWallet users to seamlessly browse Mr DIY's catalogue, order and pay for the items they want, and have the purchases delivered, or ready for pickup at their store of choice, and will be launched in the third quarter of 2021.
Electronics company ViTrox Corp Bhd saw its share price surge to a five-month high of RM16.88 this morning, making it the top gainer on Bursa Malaysia's trading session prior to lunch break. At RM16.80, the company has a market capitalisation of RM7.93 billion. Its trading volume stood at 311,300 shares. In an exclusive interview with The Edge last week, ViTrox's co-founder, chief executive officer and president Chu Jenn Weng revealed that the group had ventured into precision smart farming as it aimed to revolutionise the regional agriculture industry by designing, creating and promoting innovative, high-tech, smart agriculture solutions.
Kanger International Bhd said its unit has entered into a deal for the purchase of five million doses of Sinopharm Covid-19 vaccine for distribution in Malaysia. The heads of agreement was entered between its wholly-owned subsidiary Kanger Medical International Sdn Bhd and Sparmak Medical Equipment Trading LLC, according to Kanger's filing with Bursa Malaysia today. Sparmak Medical is an authorised partner of G42 Medications Trading LLC to purchase Sinopharm Covid-19 vaccine manufactured in the United Arab Emirates under the Hayat-Vax brand.
Malaysia Airports Holdings Bhd (MAHB) has asserted that procurement processes for all its tenders were conducted in strict compliance with the procurement standard operating procedures, with the Anti-Bribery Management System serving as an additional safeguard to provide another layer of control within the company's processes. It said these controls were placed at both human and process levels and would act as an intervention to close any possible gap.
CTOS Digital Bhd debuted on the Main Market of Bursa Malaysia, surging to a high of RM1.76, a 60% premium over its initial public offering (IPO) price of RM1.10. Opening at RM1.50, the stock ended its maiden trading day at RM1.62, up 47% over the issue price. It was the most active stock on Bursa with its trading volume at 366.36 million shares. This is the largest IPO on Bursa Malaysia thus far this year. The listing exercise raised RM1.2 billion, of which RM220 million was by issue of new shares at RM1.10 per share.
Malayan Banking Bhd (Maybank) is committed to allocating RM50 billion in sustainable financing as part of its sustainability policy which is embarked in its five-year strategic plan that runs until 2025. The commitment covers direct lending or investment, and services related to arranging, syndicating, fundraising or underwriting as well as advisory, all of which will integrate environmental, social and governance criteria. The group is currently developing a sustainable product framework to complement existing efforts in the area of sustainable finance and aims to implement the framework this year.
Tenaga Nasional Bhd (TNB), which is eyeing a leading role in the development of electric vehicle (EV) charging infrastructure nationwide, wants to collaborate with partners to drive EV adoption in Malaysia. In Malaysia, EV adoption is seen as a way to reduce carbon emissions but studies have shown that infrastructure is among top considerations influencing adoption. Road vehicles are the second largest contributor of greenhouse gases after the power sector in Malaysia, and petroleum vehicles make up half of that emission.
Boustead Heavy Industries Corp Bhd (BHIC) said today it has received a one-year contract extension for the provision of In-Service Support for Prime Minister's Class Submarines for the Royal Malaysian Navy for RM159.15 million. The contract extension was awarded by the Ministry of Defence to BHIC's 60%-indirect unit Boustead DCNS Naval Corp Sdn Bhd, it said. The contract is effective from Jan 1, 2021 to Dec 31, 2021, it added.
Furniture maker Latitude Tree Holdings Bhd said it has temporarily halted operations at its manufacturing facilities in Malaysia and Vietnam due to Covid-19. The group said two of its wholly-owned Vietnamese subsidiaries — Latitude Tree Vietnam Joint Stock Co and RK Resources Co Ltd — are partially suspending their operations from July 19 to 24. This is to comply with a Vietnam government directive to contain the outbreak of the virus in 16 southern states.
MSM Malaysia Holdings Bhd said it will evaluate the interest in MSM Johor by any party with the prerequisite of an offtake guarantee. The sugar refiner was responding to an article in the latest issue of The Edge Malaysia weekly that Singapore-based Wilmar International Ltd might be looking to invest in an underutilised refinery in Johor owned by the group. MSM Johor's turnaround and improvement plans include growing its inherent export footprint for long-term sustainability, the group said, noting that it is already serving Vietnam, China, South Korea, Singapore and other countries in the region.
AMMB Holdings Bhd said today its 51%-owned AmGeneral Holdings Bhd will be disposing of its entire 100% stake in AmGeneral Insurance Bhd to Liberty Insurance Bhd (LIB) for RM2.29 billion, to be satisfied via cash and a 30% stake in LIB. AmGeneral Holdings entered into an implementation agreement with LIB today (July 19) for the disposal, AMMB said in its filing. The price tag of RM2.29 billion is subject to adjustments, it added.
Konsortium Transnasional Bhd and six other companies linked to the group have succeeded in their lawsuit to get Tan Chong Motor Holdings Bhd to return all buses repossessed from them and to repay a sum of RM22.68 million. Tan Chong said the High Court has also ordered the return of a land acquisition compensation sum of RM877,000 by its wholly-owned unit, Tan Chong Industrial Equipment Sdn Bhd, to the seven companies. Besides Konsortium Transnasional, the six other companies are Transnasional Express Sdn Bhd, Plusliner Sdn Bhd, Syarikat Kenderaan Melayu Kelantan Bhd, Syarikat Rembau Tampin Sdn Bhd, Kenderaan Langkasuka Sdn Bhd and MHSB Properties Sdn Bhd.