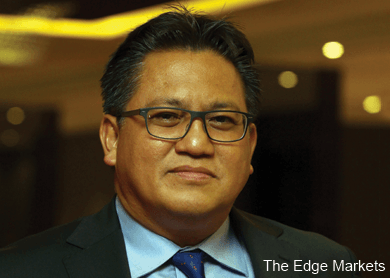 KUALA LUMPUR (July 10): Malaysia's Public Accounts Committee (PAC) will summon Low Taek Jho, also known as Jho Low, to assist in investigations on state-owned 1Malaysia Development Bhd (1MDB).
Speaking to reporters here today, PAC chairman Datuk Nur Jazlan Mohamed said the committee planned to call Low due to Low's position as adviser to the Terengganu Investment Authority (TIA), the former name for 1MDB.
"Jho Low's official position was special advisor to the chairman of TIA's advisory board. It was confirmed in the Auditor-General's Report earlier. We also plan on calling the auditors from Deloitte, KPMG and Ernst & Young to answer new questions that have arisen based on the report.
"We will also call 1MDB executives to assist in our investigation. These include those who are still working there and those who have resigned. We will also call the executives of 1MDB subsidiaries," said Nur Jazlan.
Nur Jazlan said the PAC planned to summon Deloitte, KPMG, Ernst & Young and the 1MDB executives this September.
On whether PAC will compel Low to appear before the PAC if he refuses, Nur Jazlan said: "It's up to him. We don't want to reach that stage but it's up to him."
1MDB executives, who will be summoned include chief investment officer Vincent Koh, legal adviser Ivan Chen, executive director (finance) Terence Geh, chief financial officer Azmi Tahir, and company secretary Jasmine Looi.
Former 1MDB chief executive Datuk Sharol Halmi is also in the list.
On the possibility of Prime Minister and Finance Minister Datuk Seri Najib Tun Razak appearing before the PAC, Nur Jazlan said the committee would decide on the matter once it had questioned the rest.
The Finance Ministry wholly owns 1MDB and Najib is chairman of IMDB's board of advisors.
"If you look at the (1MDB) structure, it's the management team first. Next the board and then government officials. So, after next month, we will decide (whether or not to call Najib)," said Nur Jazlan.