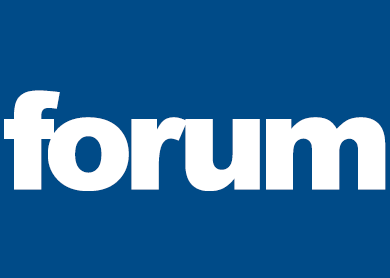 RM1.8 trillion. That's the forecast for the worldwide revenue from electric vehicles (EVs) in 2030. If Malaysia were to capture even 1% of this, it would amount to RM18 billion — a substantial contribution to the economy indeed.
Within just the last decade, major automobile manufacturers such as General Motors, Renault, BMW, Ford, Mitsubishi, Nissan, Honda, Kia and Volkswagen have all introduced various models of EVs, competing to get a strong foothold in this market segment.
The International Energy Agency, under its electric vehicle initiative, reports that there are now more than 665,000 EVs being used worldwide, up from just 180,000 in 2012. To date, EVs have covered some six billion kilometres, preventing a total of 600 million kg CO2 from being emitted.
Since 2008, governments around the world have spent over RM57.8 billion on EV infrastructure, fiscal incentives, research, development and demonstration. These investments have resulted in EV sales skyrocketing by 1,002% from under 10,000 annual sales in 2010 to 300,000 units in 2014.
Today, four countries are reported to have market shares of electric cars at above 1%. Norway leads with 13% of its private car market, followed by the Netherlands with 4% and the US and Sweden with about 2%.
As for stock, the US has 39% of the global supply with more than 270,000 electric cars, Japan has 16% with 108,000-plus electric cars and China has 12%, with some 83,000 electric cars. In addition to this, China has a burgeoning electric transport sector constituting 36,500 electric buses and more than 230 million electric bikes.
The market leadership position that these countries enjoy are largely attributable to the various initiatives they have rolled out, including financial incentives such as subsidies, tax and duty exemptions and discounts as well as regulatory support such as free parking, free public charging and access to bus lanes.
The EV industry worldwide is poised to continue its prolific growth in the coming years and there is plenty to be gained should we be swift and decisive in our actions to not merely adopt but champion EVs.
The Malaysian EV Industry could impact much more than just the manufacturing and assembling of cars. The wide-scale adoption of EVs would spur an entire sub-industry value chain — from technology and innovation to charging infrastructure and network integration, and recycling mechanisms; from maintenance and service, and standardisation and certification, to qualification and training of human resources.
The potential growth of EV sub-industries can be gleaned from the spectacular escalation of the mobile telecommunications industry. Beginning from just manufacturing mobile phones, the industry grew by leaps and bounds to encompass an entire value chain, from content provider, content aggregator, back office, distribution channels, and equipment vendors to software developers. Since its humble beginnings in the 1980s, the mobile telecommunications industry has continued to thrive and is estimated to generate approximately RM10 trillion by 2017 globally.
Similarly, the EV industry has many driving factors that could see it experience a tremendous boom in the immediate future. One of the key factors is battery cost, which is currently a major contributor to the comparatively higher price of EVs, but which, with the latest technological developments, is expected to drop 70% this year.
The diversity of models and the travel range of EVs are also continually increasing, with more than 50 models available for purchase around the world. These factors, coupled with the superior safety (increased crumple zone and reduced risk of catching fire) and environmental-friendly (zero-tailpipe emissions) qualities of EVs make them a strong contender as a disruptive force in Malaysia's transport landscape, and a key economic contributor.
Having said this, it is crucial that we recognise that the EV industry is still a nascent market that requires a certain level of nurturing to realise its full potential here in Malaysia. To date, there has been significant efforts by various authorities to develop the EV industry, including strong government support in both the supply and demand sectors as well as several public-private partnerships to increase the network of EV charging stations.
The electrification of the global vehicle fleet is undoubtedly a long-term ambition that will require staunch commitment from all parties. Nevertheless, it is a commitment that promises to be worthwhile.
China, Japan and South Korea are already leading the way for EV growth in Asia. Closer to home in Asean, Malaysia has an opportunity to helm the EV revolution if we decide to take the lead now in formulating strategies and policies that will boost the EV economy both locally as well as in the region.
Market share of EVs worldwide is still below 1% in most major automotive markets, and therein lies a huge opportunity. It is the perfect time for Malaysia to take the lead in championing this movement towards sustainability.
The question is: Do we have the fortitude to ensure that necessary steps are taken to lead the Asean market in this new and burgeoning industry? Will we just wait and watch? Or will we be completely left out in the electric race?
---
Ahmad Hadri Haris is CEO of Malaysian Green Technology Corporation (GreenTech Malaysia). An organisation under the Ministry of Energy, Green Technology and Water, GreenTech is tasked with the responsibility to develop this technology into a strategic economic driver for the nation.
This article first appeared in Forum, The Edge Malaysia Weekly, On June 8 - 14, 2015.