This article first appeared in Enterprise, The Edge Malaysia Weekly, on February 10, 2020 - February 16, 2020.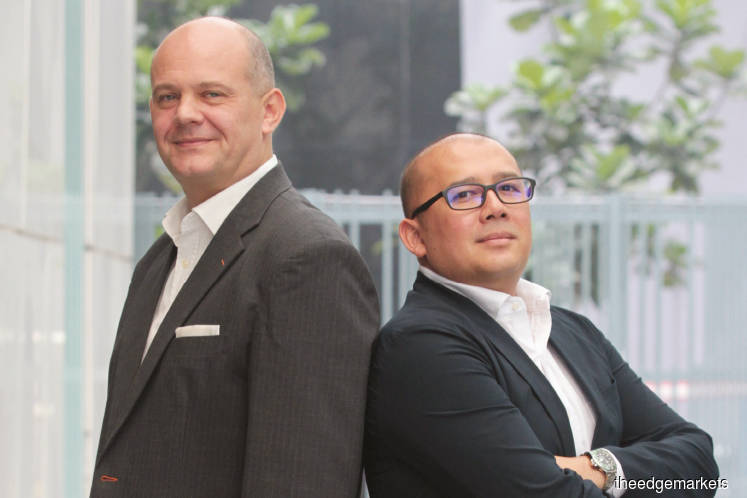 Hospitality is big business in Asia, thanks to the tourism boom over the past few years. In fact, some of the most visited cities in the world are in the region — including Bangkok, Singapore and Kuala Lumpur — making it a good market opportunity for hotel operators.
According to a report by market research firm Research and Markets, the number of hotel establishments in Asia-Pacific increased at a cumulative annual growth rate of 4.83% from 2013 to 2017. The industry is set to grow further, with the number of establishments expected to reach 81,234 in 2022 from 63,616 in 2017.
The growing number of hotel operators means there are more new hotel owners trying to tap the business opportunities in the sector. Typically, hotel owners sign up with a brand to get their business going.
While leveraging a brand can translate into a better image, profitability and value of the hotel, working with brands is are not all roses, says Michael van Ommen, co-founder and director of Filoxenia Sdn Bhd.
He explains that many new hotel owners are not aware that signing up with a brand means getting locked into contracts for a decade or longer that restrict their flexibility and creativity, on top of having to pay a hefty fee. In some cases, these fees take up to 15% of the hotel's monthly profit, he adds.
"One of the many reasons hotel owners sign a contract with a brand is acknowledgement. Travellers do tend to stay with brands they are familiar with, rather than hotels with generic, unrecognisable names," says Van Ommen.
"But these turnkey solutions are usually standardised across the operations, which means hotel owners may not really have a say on how most things are done. Additionally, they are subjected to a lot of fees such as management fees, royalty fees, training fees and loyalty programme fees. Getting these contracts are certainly not cheap."
To provide an alternative to hospitality newcomers or those who have just come out of a brand contract, Van Ommen established Filoxenia — a Greek word that translates as "a love of strangers" — with co-founder  and director Leonard Theng in 2017. The duo have extensive experience in the hospitality industry, having worked for large international brands for more than two decades.
They provide a white label service of tailored hospitality management and consultancy for pre-opening and operating hotels and resorts throughout the region. This includes assisting the hotel owners to assemble a dedicated team of talents specialising in hospitality, reviewing and providing a comprehensive marketing and promotions plan, helping the owners with short and long-term budgeting and monitoring the performance of the business, among others.
Theng says they started the company after noticing a surge of boutique hotels in the city centre, mostly by third-generation landowners or those with construction and development backgrounds. They noticed that while these new hotel owners may have a great idea of what the hotel would look like and what kind of travellers they would like to attract, they struggle to figure out the backbone of their business — property management, revenue management and systems such as central reservations.
"Many of the new hotel owners come from the younger generation. They travel a lot and have seen the world. When they come back, they do not want to be a cookie-cutter. I believe this is a good thing because it is important for businesses to have a unique product proposition. It will allow them to stand out. We can help them achieve that," says Theng.
"We respect the big brands and we come from them. But we saw that more hotel owners were looking for an alternative to add personal touches to their properties. We have worked with an owner who was crazy about the colour red. If he signs up with an international brand that caters mainly for business travellers with their standard neutral colour designs, there is no way he would be able to incorporate the colour element that he wants."
He adds that aspiring hotel owners today are actually quite knowledgeable about what they need to start the business — a lot of information is available online and they can speak to a lot of players in the industry to gather further intelligence. However, he stresses that there is more than meets the eye when it comes to establishing a successful hotel business.
"We do think that a lot of owners are smarter and more resourceful nowadays. They know the costs involved and the systems that have to be in place, but not the full details," says Theng.
"At one point, they will realise that it is not as easy as it sounds. Then, they will reach out to people like us. We have the network, we know the ins and outs of the business and our assistance can be end-to-end. It makes a lot more sense to get our help than figuring it out themselves."
Working with white-label providers such as Filoxenia is also more affordable than signing a contract with international brands, says Van Ommen. The company simply charges hotel owners a base fee and a performance fee. There are no hidden charges.
"One of the reasons we started the company is that we understand that sometimes, hotel owners have to face an unfavourable market where the supply is more than the demand. If they are locked into a long contract, in times like these, it would be hard for them to sustain their operations," says Van Ommen.
"We also offer consultancy to help hotel owners who are seeing a decline in revpar [revenue per available room per night] as well as profits. By stepping in, we will be able to help them revitalise their business."
Theng acknowledges that there will be challenges for the company and hotel owners going forward as market disruptors such as Airbnb are growing at a rapid pace in the region. The lodging online marketplace, founded in 2008, is one of the most successful pioneers of the sharing economy and has transformed the global travel industry.
As at end-December last year, there were more than seven million listings on Airbnb worldwide. According to news reports, it had more than 53,000 listings in Malaysia alone as at last July, making the country the fastest-growing market for the platform in Southeast Asia for the second consecutive year. The platform saw Malaysian hosts welcome 3.25 million guests from July 1, 2018, to July 1, 2019, translating to a 73% year-on-year jump.
"I think competition is always good in the industry. While Airbnb may have affected hotel businesses in the country, I think there will always be demand for conventional hotels. For instance, for business travellers. Some companies such as Google and Facebook may have approved Airbnb as a means of lodging, but typical multinational corporations still book traditional accommodation such as hotels for their employees for security purposes," says Theng.
"Lodgings like Airbnb are suitable for families and those looking to stay longer. They can get friends and family members to come over for a gathering. They can host events in the lodging and they can cook. These are things not typically associated with hotels.
"Having said that, it is a good idea for hotels to try to capture this market. If not, they may lose some of their loyal customers. For example, if one of their premium members' families have grown to five people, they may opt for places such as Airbnb if the hotel does have large family rooms. Hotels will need to reinvent themselves if they want to retain these customers. That is why I think competition is good."