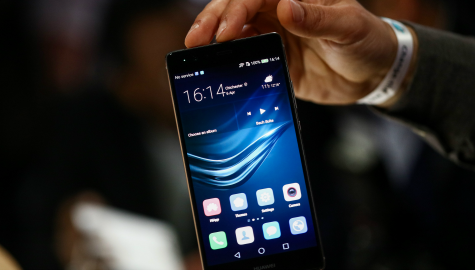 SINGAPORE (July 13): Smartphones have become an integral part of Asia Pacific consumers' day-to-day lives: from networking to making purchases and payments, to providing and receiving customer service, and more.
According to the Connected Asian Consumer study by market research organisation GfK, over 80% of online consumers in the Asia Pacific access the Internet daily on their smartphones, with messaging apps being used more than any other smartphone apps across most Asian countries.
The study was conducted in May this year among over 8,000 smartphone owners across eight key Asia Pacific markets.
"The smartphone gives an unparalleled reach to today's connected consumer, which when compared with the different mass media, perhaps can be rivalled only by the TV, but even that is being challenged in a few of the markets," explains Karthik Venkatakrishnan, APAC Director for Digital Marketing Intelligence at GfK, in a Wednesday press release.
Here are some other notable findings unearthed by the survey:
1. Consumers in Indonesia, India and Singapore the most text-savvy. Over 80% of users in each of the respective countries say they use their messaging apps at least once a week. Venkatakrishnan it is "not surprising" these consumers will tend to text more than they talk on their smartphones, as the majority of consumers in Singapore, Australia and India say they do.
2. Japan and China consumers may be more vocal. On the opposite end of the spectrum, only 39% of Japan's consumers surveyed use their messaging apps on at least a weekly basis. Consumers in China also appear to prefer to talk as much as they text, with only 37% stating a preference for the opposite.
3. The most avid social media users are in Indonesia, Thailand and India, with over 80% of consumers from each market saying they use social media apps on a weekly basis. Venkatakrishnan notes how social media apps have evolved from the purpose of simple networking, to customer engagement for companies to further their business agenda.
4. Shopping is going mobile for most. Shopping smartphone apps are used most often in India and China, with half of the online population making purchases using a shopping app more than once a week. It's on a smaller scale in Singapore and Indonesia with 30% of consumers. It is only the developed markets of Australian and Japan that appear to continue their preference for online shopping activities using PCs.
5. Pay-as-you-go is promising. Mobile payment has high potential to encourage the growth of the e-commerce sector, according to GfK's findings. 72% and 60% of consumers in India and Indonesia respectively agree that using a smartphone to receive or send money is easier than cash transactions, and that paying for shopping online via the Internet is now more secure than before.
Based on these findings, Venkatakrishnan believes businesses without a strategy target at digital and social platforms will only get "left behind", especially in the future when more consumers in lesser-developed markets become connected.
"The consumer purchase journey is no longer linear — brands need to be available at each touch point at moments where their consumers are present, integrating their offline and online experiences so that they are ever ready for their customers when they are wanted the most," he says.