This article first appeared in Wealth, The Edge Malaysia Weekly, on February 22, 2021 - February 28, 2021.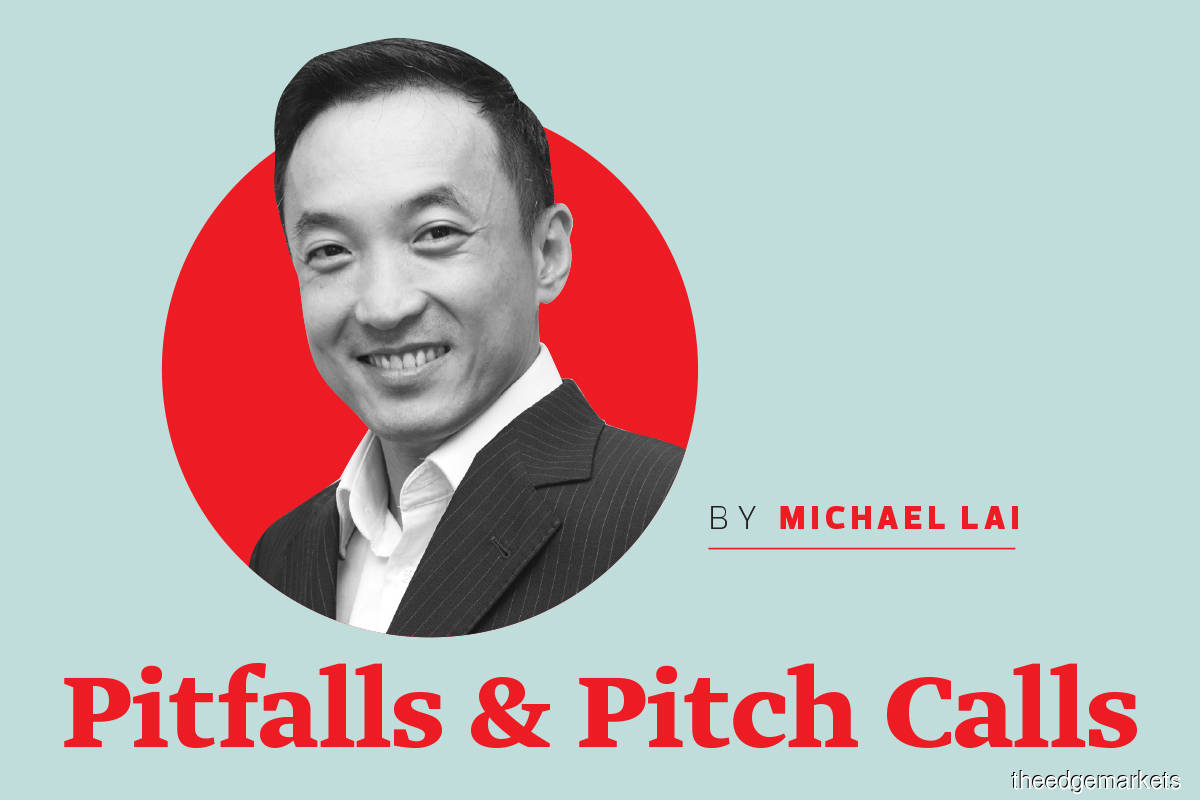 This Chinese New Year is much quieter than previous ones where the staple was the hustle and bustle at malls, traffic jams on the way back to hometowns and the joyous frenzy of visiting friends and relatives from house to house.
Thankfully, technology helps us somewhat to have virtual reunion dinners and connect with loved ones despite the lockdown this year. 
A cheeky positive to draw is that one could well have saved a lot of money this year with the limited pre-CNY shopping and expensive CNY dinners at restaurants. Some are also happy to have managed to save something more from the limited execution of the angpow-giving tradition this year! A new social media marketing trend sees more part-time home bakers stepping up during the pandemic to generate some side income.
So, what might we do with the accumulated savings and side income? The common sense approach of wanting to save up as much emergency cash as possible may lead to missed opportunities to grow one's wealth. 
In my previous articles, I wrote that central banks globally are committed to keeping interest rates lower for a prolonged period. This simply means safe-haven assets like cash in the savings account or fixed deposits are no longer keeping up with inflation. Imagine this: RM100 in the 1980s could buy you a full trolley of groceries. Fast forward 40 years later and that same RM100 barely gets you a third of the same trolley filled!
A report by the Employees Provident Fund shows that as much as 54% of EPF contributors aged 54 have savings of less than RM50,000 for retirement. This is far from the targeted basic savings of RM240,000 set by EPF based on the average life expectancy of 75 years. Therefore, to close this gap, a person's current savings need to work harder to sustain future retirement expenditures. 
To do that does not mean taking aggressive steps like betting all your hard-earned savings on a single stock or jumping on the bandwagon of GameStop (GME) and bitcoin blindly. The GME mania was driven mainly by a retail movement that had banded together on a social media subforum Reddit named #Wallstreetbets. The retailers jointly bought GME shares in large volumes to short squeeze various hedge fund positions, causing the price to spike. The underlying belief here is that the short squeeze will propel the stock price to new highs as hedge funds rush to cover their losses by buying shares to cover their short positions. 
Historically, investors chasing these retail-driven trades get burnt once the institutional investors decide to exit their position. FOMO (fear of missing out) investors who jump in when the party ends are often hurt the most, as they may lose all their capital overnight. It is unwise to be tempted by these short-term gains.
Bitcoin, on the other hand, is considered a high-risk investment because of the highly volatile price. After rallying to nearly US$20,000 in 2017, the price of bitcoin fell more than 70% in just a day. The cryptocurrency is also not regulated by any governing body and it can be more vulnerable to cyberattacks. While there is a chance that bitcoin prices will soar to US$50,000, an opposite end pummelling is also possible. 
Those who profited from the speculative trades in GameStop will not deny that perfect market timing can be extremely profitable. Alas, few can credibly claim to do this consistently over the long term. The risk-reward may not be worthwhile, given the rather narrow margin for error. Whether investors should do it at all is a matter of risk preference; it all depends on the risks one is willing and can afford to take.
Ultimately, objective-driven long-term investors must make a distinction between speculating on fads and investing on fundamentals. My view has always been to invest in assets with good fundamentals at a reasonable price, with a long-term outlook. 
To achieve the objective one has set for a comfortable retirement or a child's education, it would be wise to stay away from chasing speculative and dangerous fads and remain focused on sound asset allocation principles and long-term fundamentals. Then and only then, with a properly constructed investment portfolio based on your goals and risk tolerance, will you have peace of mind that the fruits of a disciplined and sustainable investment plan will be enjoyed when the time comes. Have a splendid CNY, stay connected and stay safe.
---
Michael Lai is vice-president of wealth management research at OCBC Bank (Malaysia) Bhd