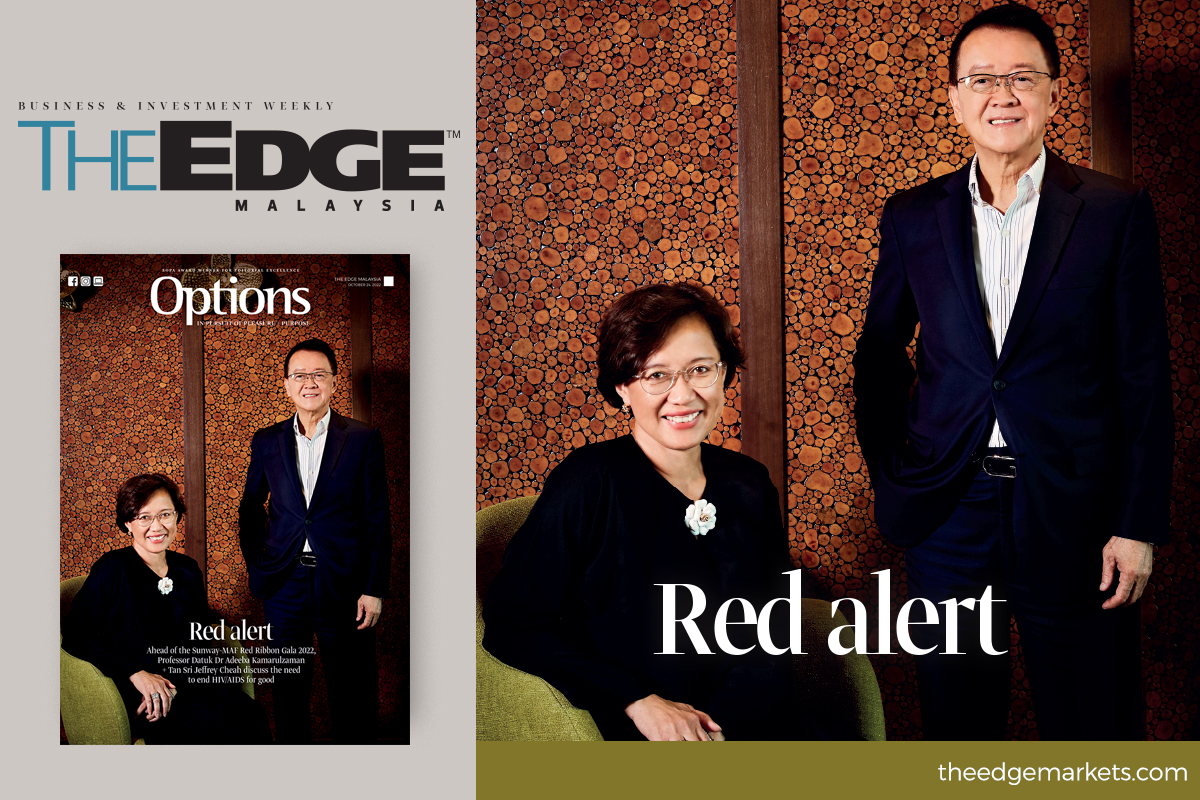 KUALA LUMPUR (Oct 23): The celebrity factor of the global AIDS response draws parallels with the star-studded nature of the Malaysian AIDS Foundation (MAF)'s Red Ribbon Gala, a black-tie event held since 1996 to raise funds for MAF's many programmes. It also relies on the big names it attracts to increase understanding of the disease, and chips away at the negative perception often associated with it. 
This year, after a brief hiatus due to the coronavirus outbreak, it returns as the Sunway-MAF Red Ribbon Gala, scheduled to be held on Oct 28 at the Sunway Hotel. Sunway Group founder and chairman Tan Sri Jeffrey Cheah and MAF chair Prof Datuk Dr Adeeba Kamarulzaman grace the cover of Options this week, talking about the upcoming gala, the conglomerate's support of MAF's work and the journey to end AIDS by 2023.
 
Elsewhere in this issue, fans of bejewelled beauties may want to read our interview with managing director of jewellery label Kaimirra Tutan, and later pore over our style spread featuring some truly precious baubles, including timepieces. 
On the subject of haute horlogerie, check out our review of The Anatomy of Beauty, an exhibition in Singapore by Vacheron Constantin, and a quick look at the launch of watch fair Art of Time at Pavilion KL. In other pages, read about artist Jacky Tsai, apiary and organic honey farm Dino Kelulut, as well as L'Oreal Malaysia's initiative to empower women with its Beauty for a Better Life programme.
Read more about these and more in our Oct 24, 2022 issue of Options, out with The Edge Malaysia weekly.
Save by subscribing to us for your print and/or digital copy.
P/S: The Edge is also available on Apple's AppStore and Androids' Google Play.