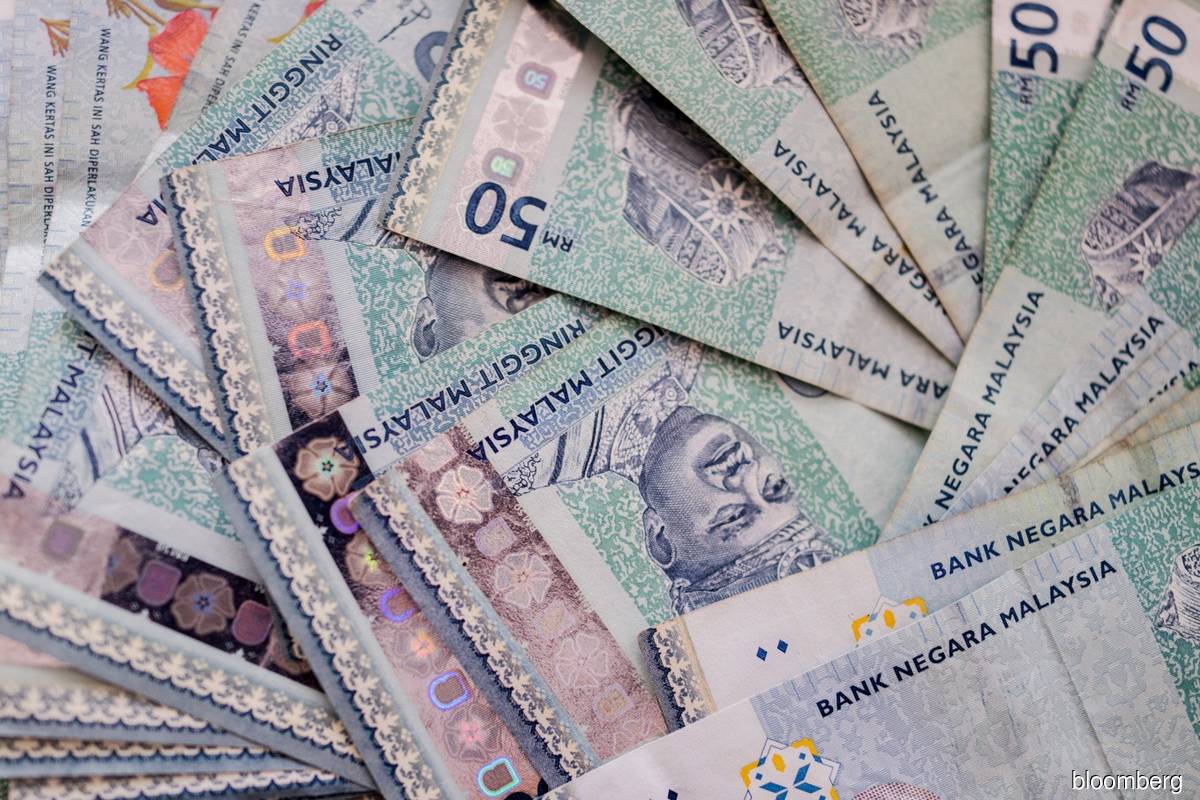 KUALA LUMPUR (July 14): The ringgit weakened past 4.2000 against the US dollar for the first time since August 2020 as the greenback strengthened, and as investors weighed Malaysia's political and Covid-19 situation.
At 7.45pm, the ringgit depreciated to 4.2001 against the US dollar — compared with yesterday's close of 4.1920 — after trading between 4.1985 and 4.2023.
The ringgit posted a mixed performance against other regional currencies.
Compared to the Singapore dollar, the local note weakened to 3.1003, from the previous close of 3.1002.
Against the Australian dollar, it appreciated to 3.1337 from the previous close of 3.1375.
Bank Negara Malaysia (BNM) data showed that the last time the ringgit weakened past 4.2000 against the US dollar was on Aug 14, 2020, when the exchange rate stood at 4.2025 compared with 4.1895 a day earlier.
The ringgit had strengthened against the US dollar to 3.9965 on Jan 4, 2021 before weakening to current levels, according to BNM.
Today, the ringgit traded against a strengthening US dollar as US inflation data led to the expectation of earlier interest rate hikes there compared to what Federal Reserve officials have so far indicated.
The dollar index, which tracks the greenback against a basket of other currencies of other major trading partners, weakened 0.2% to 92.615 after rising as high as 92.832 — just below the 92.844 level reached last week for the first time since April 5, Reuters reported.
The euro rose 0.19% to US$1.1796 after the US currency earlier touched a three-month high against the single currency.
The dollar dipped 0.11% against the yen to 110.50.
The pound rose 0.43% against the dollar after the high UK inflation data, Reuters reported.
OANDA senior market analyst Jeffrey Halley wrote in a note today that in Asia, the US dollar remains near its high versus the won, ringgit, baht, rupiah and rupee.
Halley said the won, ringgit and baht look the most vulnerable to further losses due to concerns over Asia's economic recovery as the region contends with the impact of the pandemic.
The ringgit's depreciation against the US dollar today came as the FBM KLCI fell 7.24 points or 0.48% to 1,512.32.
TA Securities Holdings Bhd analysts wrote in a note today that the local stock market should stay rangebound on prevailing caution over the domestic political and Covid-19 situation pending further aggressive ramp-up in vaccination and economic recovery strategies.
 
Immediate support for the KLCI remains at 1,509  followed by 1,500, according to analysts.
"Immediate resistance will be at 1,552, with 1,580 and 1,600 as stronger resistance points," they said.
Chong Jin Hun & S Kanagaraju