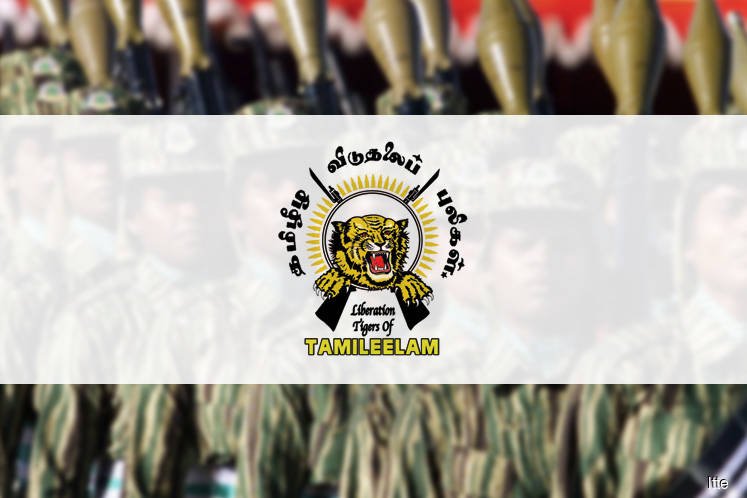 KUALA LUMPUR (Feb 24): Seremban Jaya assemblyman P Gunasekaran, who was accused of supporting and possessing materials related to Liberation of Tamil Tigers Elam (LTTE), has been discharged and acquitted of all charges by the High Court today.
Justice Mohd Nazlan Mohd Ghazali allowed the acquittal following an application by the defence led by Ramkarpal Singh that Gunasekaran be given a discharge and acquittal, after the prosecution withdrew the charge against him.
Earlier, Gunasekaran was also brought before High Court judge Datuk Muhammad Jamil Hussin where he was also acquitted of another charge.
Meanwhile, Gunasekaran, when met after his release, thanked Attorney General (AG) Tan Sri Tommy Thomas for dropping the case against him and the other 11 charged, and said he was like other patriotic Malaysians and loved the country.
"I love Malaysia and I love Malaysians. I would continue to serve my constituents despite being more than four months under remand.
"I also love the DAP party and all members of the Central Executive Committee for backing me up. The party leaders, Lim Kit Siang, Lim Guan Eng (secretary-general), Tan Kok Wai (chairman), Charles Santiago and others," he added.
Gunasekaran also prayed that the remaining 11 would be released soon.
Kit Siang said that finally, justice had prevailed and vindicated Gunasekaran and the others that are committed with a peaceful struggle.
"They have nothing to do with terrorism and are truly fighters for democracy," he said.
There was a separate proceeding involving taxi driver V Balamurugan before Judicial Commissioner Datuk Ahmad Shahrir Mohd Salleh today and he was also acquitted.
Balamurugan was charged with supporting the LTTE terrorist group.
It was reported on Friday that Thomas issued a statement saying he had used his discretion to discontinue proceedings against the 12 who had been charged.
"It is commonplace to have idols to whom hero worship is displayed. It is not just pop stars, sportsmen or actors who are admired: historical personalities and politicians are often the subject of adoration. Thus, millions of people across the globe admire Lenin, Stalin, Mao Tse Tung or Che Guevara, and the like.
"Having their photos and other representations in one's mobile phone or on a Facebook account does not transform one to being a terrorist. Just because each of these leaders used terror or violence to achieve their political goals does not mean that an ardent supporter online should be regarded as a terrorist or is planning a terrorist act," he said.
"If such conduct can constitute a criminal offence, it would bring the law into disrepute," Thomas added in the statement.
The AG was also at the Gunasekaran proceedings but said he was merely attending the proceedings involving former premier Datuk Seri Najib Razak in the SRC International Sdn Bhd case involving RM42 million funds.