This article first appeared in The Edge Malaysia Weekly, on November 8, 2021 - November 14, 2021.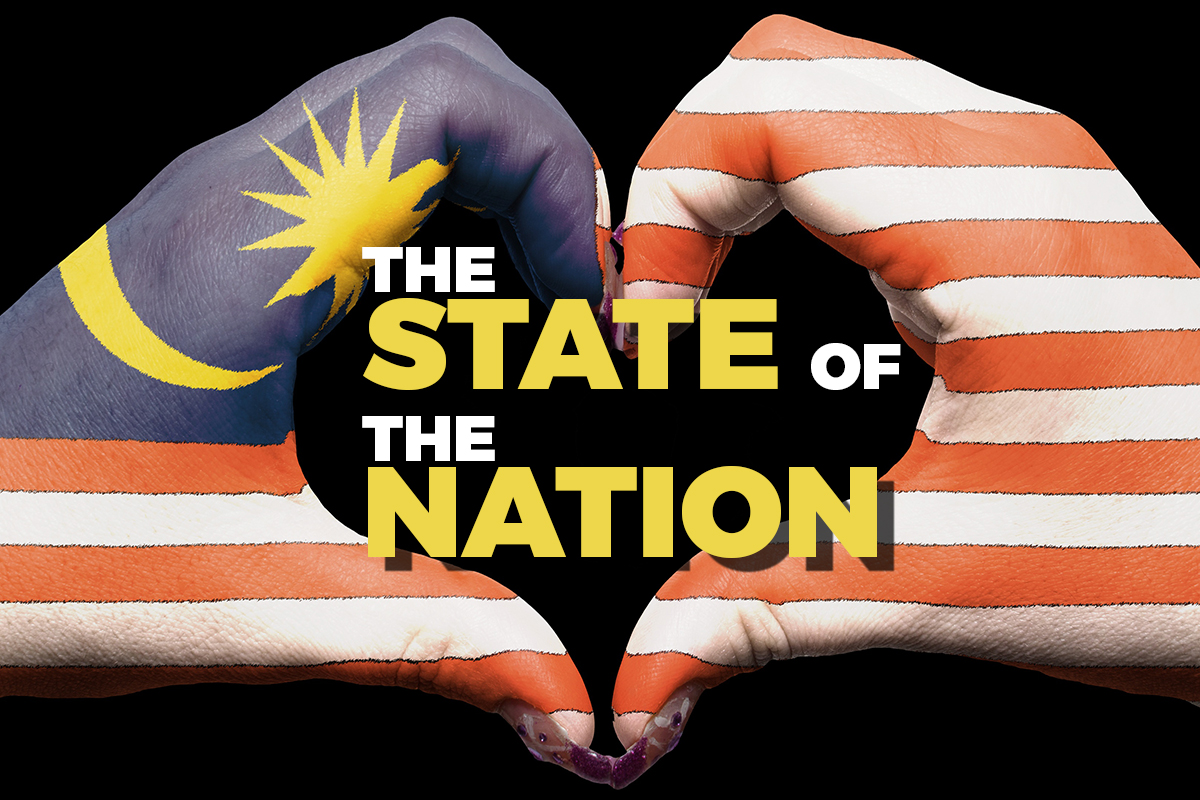 THE fact that the ministries of education and health received the two highest allocations in Budget 2022 was among key points flagged by Finance Minister Tengku Datuk Seri Zafrul Aziz when tabling the annual budget on Oct 29. In fact, if the RM14.5 billion allocation for the Ministry of Higher Education were added to the RM52.63 billion for the Ministry of Education and RM32.41 billion for the Ministry of Health, the trio would account for 30%, or RM99.5 billion, of allocations in the RM332.1 billion budget for next year.
The country's public healthcare system is affordable to all citizens, thanks to these tax-funded allocations by the federal government. While the Covid-19 pandemic exposed capacity shortfalls in the system, Malaysians are generally required to pay only minimal sums for medical treatment.
Yet, the RM32.41 billion for the Ministry of Health, reflects only about 2.1% of gross domestic product (GDP) — within the usual range of 2% to 2.5% of GDP that the country spends annually but below the average of 3.84% of GDP that the World Bank calculates was spent by upper middle-income countries in 2018. Malaysia would fall short of that average even if the entire health-related expenditure under the Covid-19 Fund for 2020 to 2022 were to be included. The Malaysian Health Coalition has more than once called for the country's healthcare allocation to be raised to at least 4% of GDP.
Getting to 4% of GDP means raising healthcare spending by at least RM30 billion — a tall order, even if a broad-based consumption tax is introduced, but important to ensure that enough investments are made to move the country's healthcare sector higher up the value chain.
A closer look at the RM52.62 billion allocated to the education and higher education ministries in Budget 2022 would show 79% going to emoluments and only 15% for development expenditure. Similarly, of the RM32.41 billion allocation for the health ministry, only 13.5% is for development expenditure while 54% is for emoluments. These are the budgeted amounts, not actual spending, and there is also the question of the quality of the development expenditure.
The headline task is already daunting. To get an extra RM30 billion in income every year, federal government revenue would need to be 13% higher than the RM234.01 billion pencilled for Budget 2022, which critics already question, as it is more than the current record high of RM233.3 billion in actual revenue (excluding a RM30 billion special dividend from Petronas to repay owed tax refunds) in 2019. In pandemic-hit 2020, actual federal government revenue came in at RM225.08 billion, 8% shy of the RM244.53 billion tabled in Budget 2020.
Getting to 4% of GDP for healthcare would require other expenditure-restructuring and revenue-enhancing measures, given the need to also raise the quality of development expenditure for Malaysia to raise its strategic competitiveness. When auditing the 2020 financial statements, the Auditor General's Office found that funds meant for development expenditure were used to pay operating expenses and flagged the need to relook at how things could be done better.
What gets cut
The need for Malaysia to sustainably broaden its revenue sources and build up its fiscal buffers became even more apparent amid the pandemic. We know that Budget 2021 was revised lower to RM320.6 billion from RM332.1 billion, even though it was a pandemic year, owing to a significant shortfall in income receipts when revenue came in significantly below the RM236.9 billion initially expected when Budget 2021 was tabled. Revenue expectations have been revised lower to RM221.03 billion for 2021. For now, development expenditure for 2021 remains significant at RM62 billion, comparable to the RM68.2 billion tabled.
Even when the actual expenditure for Budget 2020 of RM314 billion ended up being larger than the RM297 billion initially tabled, development expenditure had to be trimmed by RM6.6 billion, or about 11%, to accommodate operating expenditure under the Covid-19 Fund, as actual revenue came in nearly RM20 billion lower. Even though headline operating expenditure came down, actual opex-like spending rose because of the RM38 billion that came under the special Covid-19 Fund in 2020.
Together, education and higher education actually saw development expenditure fall by RM0.8 billion in 2020 even though they are among the ministries that receive the highest budget allocations. Operating expenditure fell by RM3.3 billion, as schools were closed when the country went through various stages of movement restrictions.
While the situation with Covid-19 is different, budget data for the past two decades shows that development expenditure always falls when revenue comes in below expectations but does not always rise when revenue comes in higher than expected. Operating expenditure does not necessarily fall, however, when income is short — probably owing to the "fixed" nature of a sizeable portion of the expenses such as emoluments, retirement charges and debt service charges.
Impact of Covid-19 Fund, 1MDB debt
The setting-up of the RM110 billion Covid-19 Fund allowed Malaysia to borrow to finance operating expenditure when the pandemic hit, but it is mostly funded with debt.
Direct federal government debt, which rose just over RM50 billion a year in 2018 and 2019, jumped RM86.56 billion year on year to reach RM879.56 billion at end-2020. By end-June 2021, direct federal government debt had already gained another RM78.8 billion to reach RM958.39 billion. It is likely to reach close to RM980 billion by year-end and surpass the RM1 trillion mark as early as mid-2022, back-of-the-envelope calculations show.
Additional payment obligations arising from 1Malaysia Development Bhd (1MDB) debt papers would add to the burden in the coming two years, with RM16.23 billion principal and interest due in 2022 and another RM13.3 billion due in 2023, disclosures in the 2022 Fiscal Outlook report show. While RM18.2 billion has been seized and recovered, the report says only RM15.3 billion was outstanding in the Asset Recovery Trust Account compared with RM39.3 billion in outstanding liabilities (principal and interest) through 2039. These payments come under the broader definition of the federal government's debt and liabilities, which stood at RM1.3 trillion, or 88.1% of GDP, as at end-June 2021.
As it is, debt service charges or interest costs on the existing direct federal government debt alone is projected to reach RM43.1 billion in 2022, or 18.4% of projected federal government revenue next year. The ratio will be higher if there is a shortfall in revenue next year.
At the current revenue and expenditure trajectory, ensuring that debt service charges stay below 15% of federal government revenue alone presents a great challenge. It is clear that revenue needs to grow a lot faster. Expenditure would also need to be restructured so that more money can be freed up for more quality investments in the Malaysian economy.