This article first appeared in Forum, The Edge Malaysia Weekly, on July 12, 2021 - July 18, 2021.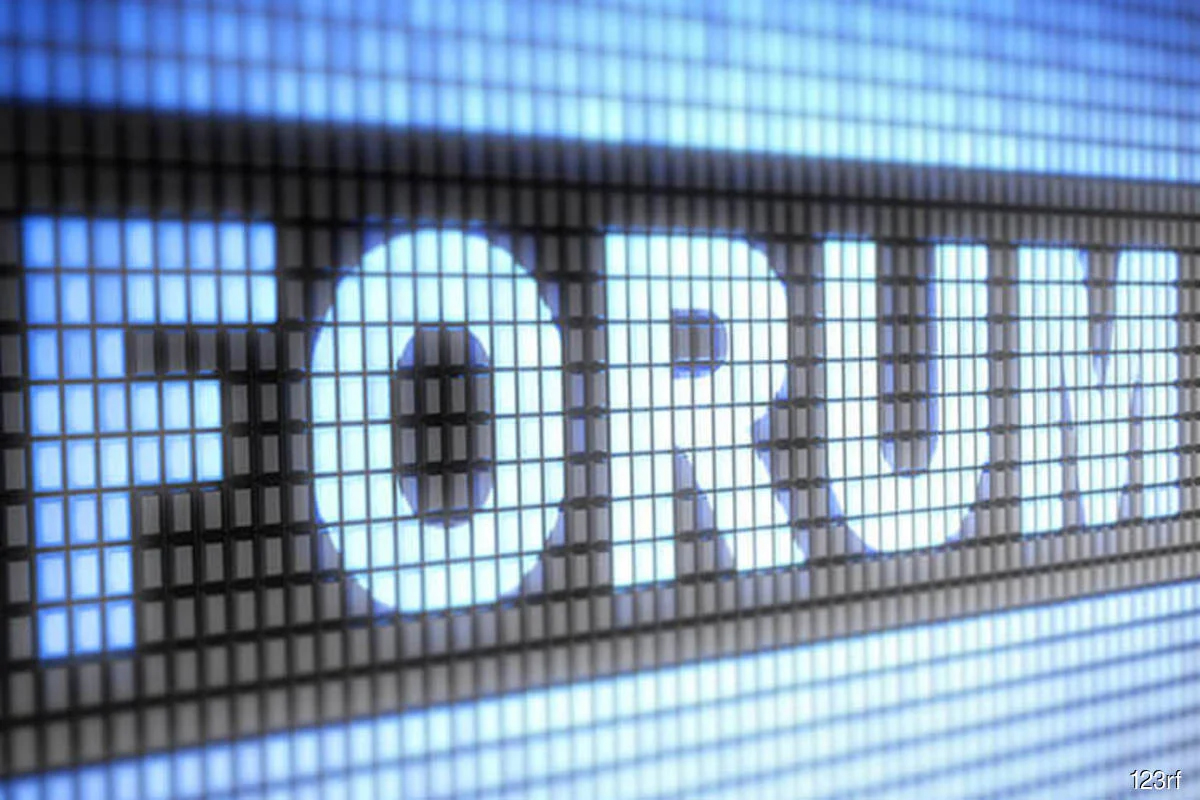 Malaysia is home to at least 3.2 million non-citizens, and we need a practical and politically feasible plan to manage their health during and after the Covid-19 pandemic. This large number includes documented and undocumented migrants who make up 14% to 16% of Malaysia's labour force. About 180,000 refugees are recognised by the United Nations High Commissioner for Refugees in Malaysia, but they do not have the right to work.
Migrant workers contribute to Malaysia's economy, especially in low-wage "dirty, dangerous, demanding or demeaning" jobs in agriculture, manufacturing and construction or as domestic helpers. We owe them our gratitude and basic public services, in line with our legal responsibilities as employers, international obligations as a responsible country, and religious and moral obligation as fellow human beings.
During the pandemic, non-citizens were disproportionately hit, with many clusters emerging in construction sites, worker dormitories and factories. Putting aside jingoistic political ideology, outright racism or xenophobia (which all three authors abhor), there are practical public health reasons to provide a basic package of health services for migrants. After all, they live right among us, and any threat to them is a threat to us.
This article proposes four sets of reasonable, practical and politically feasible solutions to protect migrants and their health in Malaysia.
Provide more public health and preventive services for non-citizens
Migrants in Malaysia face many challenges in accessing health services due to financial constraints and exclusion from public hospitals and clinics. For example, in 2017, the Ministry of Health (MoH) announced an increase in ward and surgery charges for foreigners, following findings that 30% to 40% of subsidies for medical treatment for Malaysians were taken up by foreigners.
In fairness, it is reasonable to restrict migrants from accessing healthcare in public facilities as they may not pay taxes in Malaysia. It is also fiscally irresponsible to provide unlimited healthcare to anyone (citizen or non-citizens alike). Putting forward an overly generous social welfare system may in turn attract more undocumented migrants to Malaysia, especially if we do not tighten our porous borders.
However, we cannot lock migrants out of the public healthcare system without providing reasonable alternatives. Increasing ward and surgical charges may solve the problems of fairness and overutilisation of healthcare, but it creates new problems of ill-health in migrants, gaps in our knowledge of their diseases and long-term negative effects on their economic and social output.
An important first step for better migrant health is to provide a basic package of services for documented migrants and refugees, with a focus on public health measures such as sanitation, living arrangements and nutrition, and preventive services like vaccinations, workplace safety and basic disease screening.
This can be financed by levying a small additional health tax on migrants or their employers. Experience from Thailand, Singapore and the UAE show that these numbers make financial sense and are achievable in Malaysia with sufficient political will. Separately, Malaysia must remove the gatekeeper role of the employer, which is in a position to prevent or discourage its workers from accessing healthcare.
Optimise insurance coverage via Spikpa
The Foreign Worker Hospitalisation and Surgical Insurance (Spikpa) scheme is a private medical insurance scheme that is compulsory for foreign workers in Malaysia, with the exception of domestic and plantation workers, whose enrolment is optional. The insurance offers coverage of up to RM10,000 for surgeries and admissions at MoH hospitals in Malaysia.
The Spikpa scheme has significant room for improvement. First, it should be expanded to cover outpatient care. At present, the scheme does not provide coverage for outpatient consultations. Expanding the coverage to outpatient care has two advantages: it is consistent with the burden of disease that skews heavily towards outpatient care and it reduces overall healthcare cost as outpatient care is cheaper than inpatient care.
Second, Spikpa should increase its coverage limit. The current coverage limit of RM10,000 is grossly inadequate to fund the heavily inflated medical costs and consultation fees. As a result, employers and workers are forced to pay out of their own pockets for inpatient treatments exceeding the coverage limit. This is unfair, unethical and economically unwise as sick migrants are unable to work and may affect the health of other individuals in their communities.
Third, Spikpa should introduce additional riders or options for more coverage. This is especially important for selected high-risk categories to ensure adequate coverage for patients most at risk of severe medical conditions with poorer outcomes. Migrant workers who may want more protection should be given the option of better coverage.
To ensure its feasibility, Spikpa premiums can be increased. Currently, it is pegged at a low RM120 a year for each migrant worker. Actuaries can calculate the right level of premiums and perhaps introduce a Spikpa Gold, Silver or Bronze option for employers or employees to select from.
Implement durable solutions for undocumented migrants
The first two solutions proposed are for documented migrants and refugees. Undocumented migrants require a separate set of solutions. The crackdowns on undocumented migrants nationwide during the pandemic will undoubtedly aggravate migrants' access to health. While we must enforce the law, it must be done compassionately.
The government must implement durable solutions for undocumented migrants. There are two important types of undocumented migrants: the majority being those who entered Malaysia legally but whose passes have expired (and hence cannot return home because they have been abandoned by their employers or have no money), and those who entered Malaysia illegally.
We do not support any illegal means of entering Malaysia. Tighter border controls, arrests and deportations are reasonable, legal and ethical responses, but we must ensure that we treat them with a basic level of compassion, dignity, hygiene and respect for human rights. In the long term, the process must be conducted speedily and without fuss.
That leaves undocumented migrants who entered Malaysia legally but have been abandoned, abused or forgotten by the system after their passes expired. In the past, the government implemented several programmes to deal with undocumented migrants. In 2019, the Back for Good programme offered overstayed and undocumented migrants the chance to voluntarily return to their countries with exemption from punishment. The programme saw close to 70,000 migrants return to their homeland. It was a win-win situation for everyone as migrants voluntarily returned in exchange for not being penalised heavily, albeit being blacklisted from returning to Malaysia.
The government also implemented a time-limited amnesty programme to legalise and rehire overstayed and undocumented migrants between February 2016 and June 2018, commonly known as the 3+1 programme. It was reported that more than 700,000 of these migrants were registered through this programme, while unsuccessful migrants were urged to return home. However, amnesty programmes should be used sparingly to reduce any unintended consequences.
Despite the desire to reduce the number of migrants in Malaysia, the importance of migrant workers in certain labour-intensive sectors cannot be ignored. Therefore, Malaysia needs two long-term strategies: a clear strategy to transition our economy to become less dependent on migrant workers and a clear socio-legal framework for migrant workers to integrate well in the existing society. This will require dismantling the "migrant worker political economy" in Malaysia, eliminating corruption and middlemen, and fighting human trafficking and human rights abuses.
Strengthen diplomatic relations with migrant-exporting countries
Of the almost seven million migrant workers who migrated to countries in Southeast Asia, Malaysia hosts the second highest number after Thailand. This fact is important for two reasons: Malaysia is more dependent on migrant workers than its neighbours and the country has a higher responsibility than its neighbours.
Migrant workers are vulnerable in the recruitment process, including the risk of human trafficking. Post-recruitment discriminatory treatment of migrant workers can also harm diplomatic relationships. For example, in 2011, Cambodia stopped sending its citizens to Malaysia to work as domestic workers following numerous reports of abuse. Therefore, memoranda of understanding with countries of migrants' origin can serve as instruments to protect the interests of migrant workers and employers, and preserve the diplomatic relationships between countries. However, these MoUs must be enforced and local and international laws must be respected.
Stronger diplomatic relationships between Malaysia and migrant-exporting countries (notably Indonesia, Bangladesh, India, Pakistan and Nepal) are important for several reasons. First, the recruitment process will be conducted without corruption, abuse or discrimination. Second, any repatriation of foreign citizens can be conducted with minimum bureaucracy and with high trust. Third, the migrant travel corridor (if it reopens after Covid-19) carries a high public health risk, and must be managed between countries.
Migrant health is a politically sensitive topic, but it shouldn't be. There are reasonable, practical and politically feasible short-term steps and long-term durable solutions that can be implemented. Migrant health does not need to be ideological, and it can just be simple common sense: when their health is protected, our health, our economy, our society and our country are protected too.
---
Dr Sandra Chong is a doctor with the Ministry of Health. Muthanna Saari is a research officer at the Parliament of Malaysia. Dr Khor Swee Kheng is a physician who specialises in health policies.