This article first appeared in Digital Edge, The Edge Malaysia Weekly, on December 28, 2020 - January 10, 2021.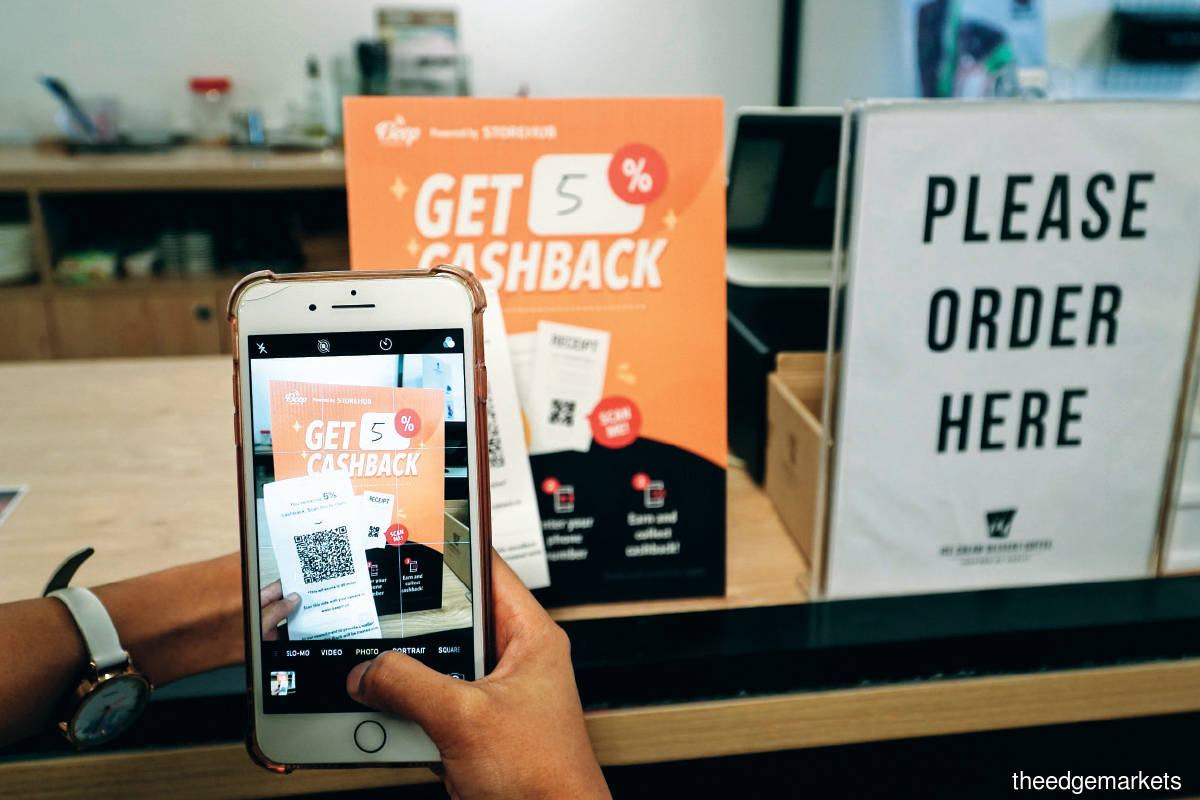 Homegrown omnichannel business operating system provider StoreHub, which helps retail store and restaurant owners automate their growth, had a good run last year. By early this year, it had raised US$8.9 million (RM36 million) in a Series A+ funding and expanded to several other markets beyond Malaysia.
In February, however, things were not looking so good, as Covid-19 cases had started to rise in Southeast Asia. Chin Xin-Ci, StoreHub's head of marketing, says it was the scariest period for the team.
"Different countries had different variations of lockdowns, which were enforced on different dates. Throughout the month, we got to see our merchants' transaction numbers go down to almost zero, across the board. While we were not immediately affected, it was scary to think about what could have happened, seeing that it is a worldwide crisis," says Chin.
Aware that the pandemic would have a long-lasting impact, the StoreHub team knew it had to think about what to do to help its merchants cope with the drastic drop in business. Immediately after the Movement Control Order (MCO) was announced, the company rolled out Beep Delivery, a food delivery feature that allows the merchants' customers to access the online menu and order for deliveries. This feature was built in just 48 hours by the hardworking StoreHub team, says Chin.
Beep Delivery is a direct-to-consumer approach, which helps merchants save costs. Rather than the steep 35% fee on every transaction charged by other third-party food delivery marketplace apps, StoreHub's fee is under 10% on average. By heavily subsidising the cost of these fees — especially at the time of peak uncertainty — StoreHub could ensure that restaurants were able to scale up delivery and generate a profitable cash flow, says Chin.
To power delivery for these businesses, StoreHub partnered with GoGet and a consortium of on-demand logistics providers, bringing together over 23,000 delivery riders across Kuala Lumpur, Penang and Johor Baru. The company also announced the launch of FoodDelivery.com.my, a directory of F&B businesses in Malaysia that offered food delivery services directly to those stranded at home throughout the MCO.
Chin says the pandemic has been a turning point for many businesses, prompting them to go on a digital transformation exercise, making the onboarding conversation a lot easier. "If a business owner did not think going digital was important before, he would think it is absolutely necessary today.
"Before the MCO, a lot of businesses were hesitant about selling online. They were content with walk-in or dine-in customers. With the MCO in place, they really had no choice but to immediately go online. The business environment is now way more challenging than before, not to mention the increased competition with the businesses within a larger radius. It is safe to say that retailers and F&B owners have begun to see the necessity of going online and are now more open to newer technologies," says Chin.
The company has also started to encourage merchants to collect and store their customers' information, making them understand the value of doing so. "We are aware that many traditional businesses in Southeast Asia are not collecting their customer data at all. While [collecting data] is typical and normal practice for digital-native businesses, offline merchants are not used to it at all.
"So, when the cases kept on rising and the lockdowns kept on being enforced, reaching out to customers became more challenging. This is why our products are very focused on collecting customer information and tying it into the point-of-sale (POS) system," says Chin.
The company is also focusing its efforts on building a stronger ecosystem that allows its merchants to better conduct their businesses offline and online. Last year, StoreHub piloted its business programme, an initiative to equip small business owners with the skills and tools they need to grow a sustainable and successful business.
"Some things can be fixed with technology, while others can be fixed only with education. We believe we succeed only if our merchants succeed, hence the need to uplift them. In the span of six weeks, the merchants will learn how to bundle their products, collect customer information, use Google analytics, run ads on Facebook, and leverage social media and customer retention strategies, among other things.
"The content is co-created by our marketing team, the team at Facebook and some of our contacts at Google. So far, we have done two cohorts and are currently thinking about how to do it on a greater scale," says Chin.
StoreHub was founded in 2013 by Wai Hong Fong and Congyu Li. It started off as an all-in-one tablet-based POS system, helping business owners manage and grow their store from a single platform. Since then, it has expanded its cloud-based offering to include a QR loyalty cashback programme, QR table ordering system for restaurants and cafés as well as an easy-to-adopt e-commerce platform.
The company has seen rapid growth since its Series A funding in 2018 — from 3,000 to over 13,000 stores in Southeast Asia, with transaction growth from US$269 million to US$1.2 billion as at Jan 15 this year.