This article first appeared in Enterprise, The Edge Malaysia Weekly, on July 9, 2018 - July 15, 2018.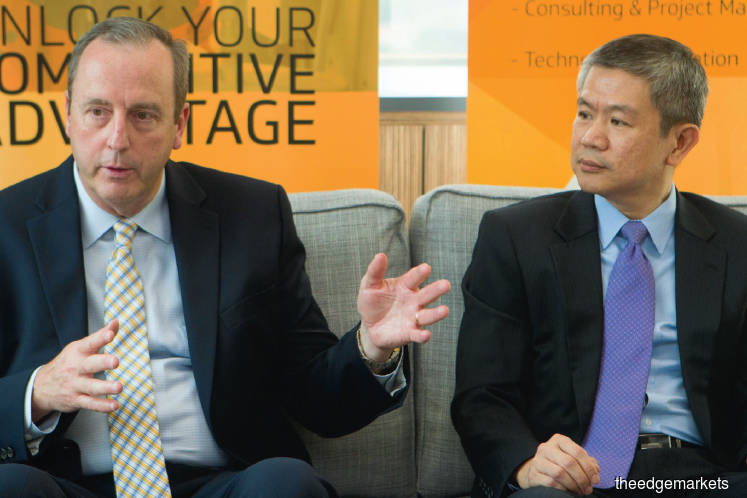 Of all the mistakes that small and medium enterprises (SMEs) make, the worst is expanding too rapidly due to overconfidence, gut feel and a lack of data, says Kepner-Tregoe Inc CEO William Baldwin.
He cites the example of a US manufacturer of tennis rackets that expanded too quickly, moved out of its core market and went bankrupt in 10 years. The company had done well in the niche market and was eagerly looking for business expansion opportunities.
It thought the golf market would be a perfect fit. After all, people who played tennis in country clubs also played golf. It would be the same pool of well-heeled customers that already recognised the brand.
"The company did not realise that having a great brand in the tennis market does not automatically allow you to enter the golf industry. Just because you are good at tennis, it does not mean you are good at golf," says Baldwin.
He says the company, upon a change of ownership, also decided to change its business model. It used to sell tennis rackets at a premium through coaching professionals of local tennis clubs. The company had a good relationship with these professionals and they often recommended the company's products to students.
However, the new company owner decided to lower its prices and sell the tennis rackets in stores to expand its business. "This completely destroyed the brand," says Baldwin.
There were a few mistakes here. First, the company should have innovated and expanded based on its core capabilities, which are tennis rackets and related products, instead of jumping into another market to look for business growth.
"It made the assumption that the market was similar because the consumers were about the same. However, just because you are successful in one market, it does not mean you will be successful in another, even if the consumers are similar," says Baldwin.
"Far too often, SMEs try to expand too quickly and there is a tendency to chase what is hot and new. Most of the time, these companies fail."
The company's second mistake was diluting its brand by targeting the mass market when it had already secured a premium market.
Kepner-Tregoe is a US-based management consulting firm that helps businesses enhance their operations and decision-making processes. The firm's key clients are in the manufacturing sector such as Honda Motor Co and Fiat Chrysler Automobiles. In Malaysia, its clients include Petroliam Nasional Bhd and Ann Joo Resources Bhd.
Kepner-Tregoe managing director of Southeast Asia, George Ng, says the same scenario tends to play out in Asia as well. Asian SMEs tend to expand recklessly, mainly due to the overconfidence of their owners, which leads them to make bad business decisions based on pure gut feel.
"Successful SMEs usually start out well and grow fast in a niche area. This early success could go to their heads, so they stop listening to others," says Ng.
Also, Asian SMEs tend to be family businesses and the owners are more conservative and less transparent with company information, he adds. As a result, it is difficult for the companies' management, or even outside experts, to have access to enough information to help the companies make the best decisions.
"The owners and leaders of the companies tend to hold on to their information to keep things within their control. They are afraid of sharing information, including business strategies. Everything is a secret and it is hard for the companies to move ahead. If you want to tackle a problem, but critical information is being withheld, how would you make the best decision?" says Ng.
Here is where the mentality falls short. It is fine for business owners to make their own decisions when their companies are small, he points out. "When the company was small, decisions could be made by one man and every decision — even in day-to-day operations — was aligned to the founder's vision. The positive results came in quick."
But as the company continues to grow, this becomes less feasible. "There are so many things happening and so much data is needed to be digested and analysed. When the founder insists on making decisions on his own, the whole company gets bogged down. A poor decision could also be disastrous in the long term," says Ng.
Build a decision-making process
To avoid such issues, companies should establish a sound decision-making process that can support the business owner's decisions with data and information, says Baldwin. This could reduce the risk of overdependence on intuition and making emotional decisions.
Ng concurs. "If you ask business owners whether they solve problems, many will say yes. If you ask them if they make decisions, again, they will agree. But when you ask them to tell you how they arrived at these decisions, not many are able to articulate the process," he says.
"Good business owners, who are also good thinkers, can. They tend to go through a very structured process that clearly defines the purpose of the decision and the alternatives so that they can make comparisons. They take calculated risks."
Ng says such processes, which involve the company's management and employees, could provide a common thinking framework and language that would allow them to enhance communication, filter out noise and make better decisions. "Without a common framework and language, people can spend hours in the room discussing data and assumptions."
Asian business leaders tend to keep things close to their chest because they are afraid of information being leaked out to their competitors. How are they supposed to get around that?
Ng weighs in. "The first step is for SME leaders to acknowledge that the days where the leaders or managers are expected to come up with the right decisions and answers are over. With the business environment changing at such a fast pace, no one person has all the information, knowledge and experience to come up with the right answers all the time," he points out.
"It is the collective effort of the team that would make the difference. To be effective, managers or leaders today need to be coaches and facilitators as opposed to just top-down decision-makers."
Ng says the second step is to be clear on which information is sensitive. "For example, the competitive advantage [what the company is good at and known for] should not be a secret. It should be well understood and exhibited by everyone in the company," he adds.
"Each person in the organisation carries the company's brand and values when they interact with anyone outside the organisation. Competitive advantage cannot be alive, well-articulated and demonstrated if it is kept a secret from employees."
Ng does not advocate wholesale transparency, however. "There would be sensitive strategic moves that could make or break a company and that should be kept to a very small group of people within the organisation. This would include major M&A (mergers and acquisitions) decisions or the next breakthrough in product design. Case in point, Apple keeps the development of its next breakthrough product a secret," he says.
Ng says the key to sharing information openly throughout the organisation is to build commitment and ensure that decisions made throughout the organisation are aligned towards its strategic goals. "Thus, information such as competitive advantage, which products or services you would offer, which markets you would serve, the key capabilities required, the critical issues and business development priorities, should be well articulated to employees. If they are aligned with the vision, they will be motivated and can make decisions in support of moving the company towards its strategic goals."