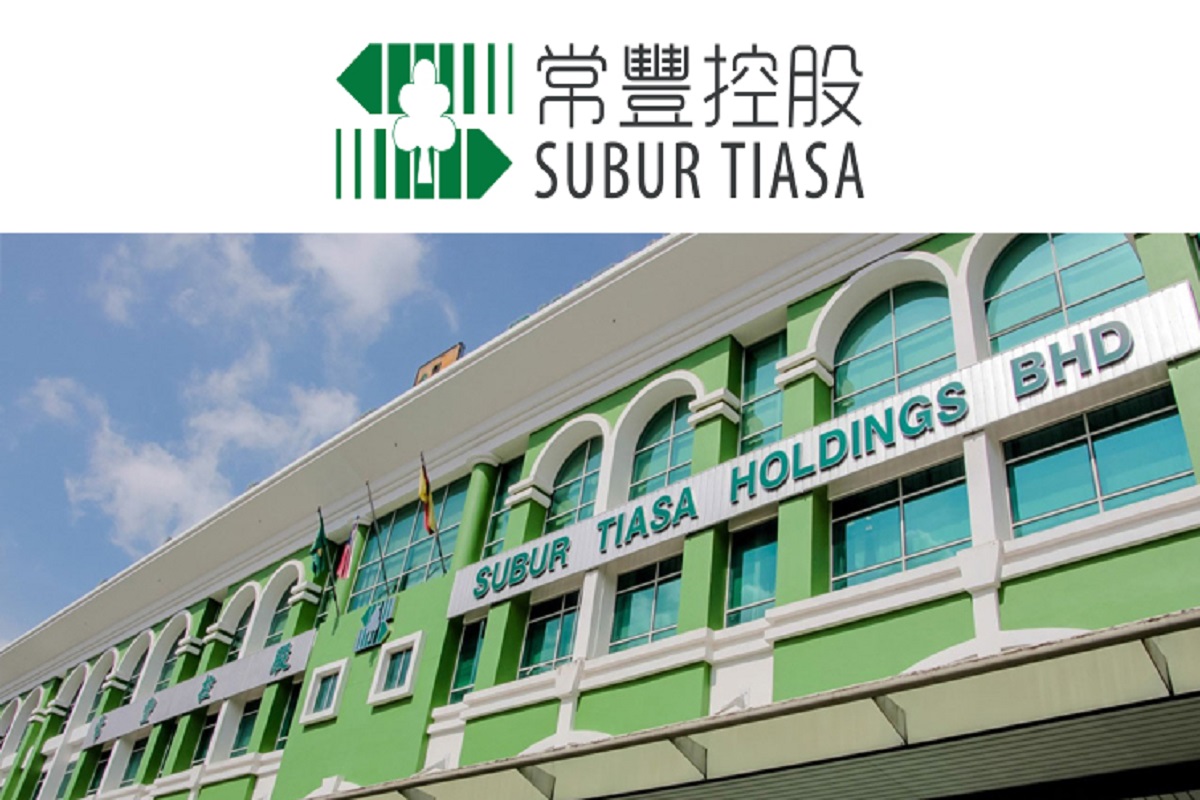 KUALA LUMPUR (Oct 4): Subur Tiasa Holdings Bhd jumped as much as 21 sen or 24.14% on Monday to RM1.08 — its highest in over three-and-a-half years — after independent advisor DWA Advisory Sdn Bhd said the unconditional mandatory takeover offer from Subur Tiasa's major shareholder Tiong Toh Siong Enterprises Sdn Bhd (TTSE) is "not fair and not reasonable".
At 4.34pm, Subur Tiasa, an oil palm plantation owner and manufacturer of plywood, particle boards and sawn timber, saw its counter pared about half the gains made to trade at 99.5 sen — still up 12.5 sen or 14.37%, with 3.76 million shares transacted.
Last Thursday, DWA Advisory said TTSE's offer was not fair as the offer price represented a discount of RM3.66 to RM3.84 (about 84.92% to 85.52%) to the estimated value of each Subur Tiasa share of between RM4.31 and RM4.49, based on the sum-of-parts valuation method.
DWA Advisory also said the offer was not reasonable as Subur Tiasa shares would remain tradeable in the main market, and that holders would still have the opportunity to realise their investment in Subur Tiasa shares at the prevailing market prices in the open market after the offer's closing date.
"Premised on the above and our assessment, we are of the view that the offer is not fair and not reasonable. Accordingly, we recommend for the holders to reject the offer," it said.
On Sept 20, TTSE triggered an unconditional mandatory takeover offer to acquire all the remaining shares in Subur Tiasa for a cash offer price of 65 sen per share.
TTSE and persons acting in concert are deemed to be holding 129.15 million shares or 68.58% of Subur Tiasa shares.
The offerors, led by Tan Sri Tiong Hiew King, did not extend the requisite mandatory take-over offer to acquire all remaining Subur Tiasa shares when the offer obligation was triggered on Feb 20, 2020 when TTSE bought 16.89% of Subur Tiasa shares at 48 sen each from Asanas Sdn Bhd, Insan Anggun Sdn Bhd, Nustinas Sdn Bhd and Raya Abadi Sdn Bhd, which raised the offerors collective shareholdings to 57.63% from 40.74%.
Read also:
Independent advisor DWA Advisory tells Subur Tiasa shareholders to reject takeover offer