This article first appeared in The Edge Malaysia Weekly, on July 12, 2021 - July 18, 2021.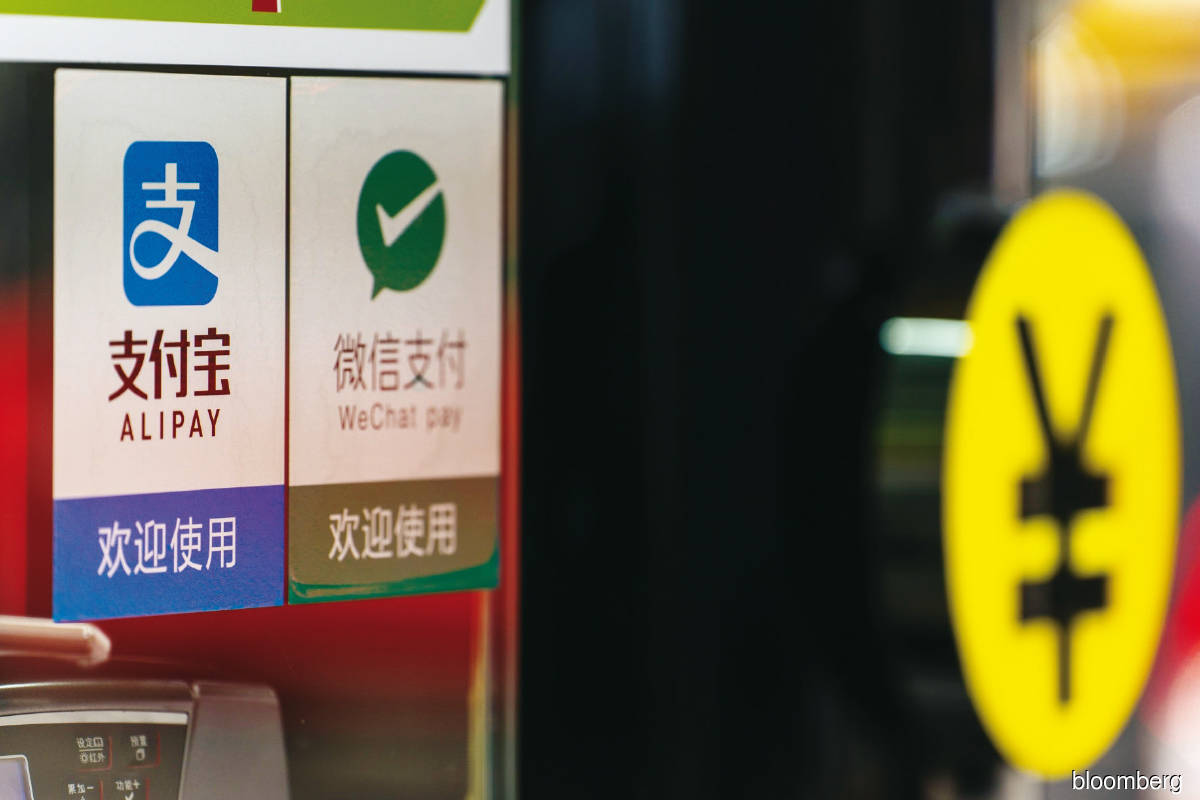 ON June 30, Chinese ride-­hailing giant Didi Global Inc had a disastrous initial public offering on the New York Stock Exchange (NYSE). Though it raised US$4.4 billion (RM18.4 billion) in the IPO, its shares barely budged despite attempts by top US investment bankers to prop them up. Less than 48 hours after its shares began trading, Didi was fighting for its life. Beijing ordered a full-scale cybersecurity investigation into Didi and several other Chinese tech firms that had recently listed in New York. On July 4, Chinese regulators banned Didi's app from all app stores as well as from super apps such as WeChat to prevent it from accessing new customers.
Apparently, Beijing had advised Didi against the IPO but it went ahead with the listing anyway. China has since announced new rules for firms listing overseas, which could lead to the delisting of all 248 Chinese firms listed in the US. Didi's brazen defiance of Beijing came just eight months after regulators forced Alibaba Group Holding Ltd to pull the US$330 billion IPO of its fintech affiliate Ant Group, the largest listing in history, merely 36 hours before its shares were to start trading in Hong Kong and Shanghai.
The past week's tech crackdown is all about the Communist government in Beijing maintaining control. In the Chinese system of government, nobody can be more powerful than the ruling Communist Party. The huge market capitalisation of half a trillion dollars or more of its top large tech firms and mega-billionaire status of founders such as Jack Ma of Alibaba, Pony Ma of Tencent Holdings Ltd, Colin Huang of Pinduoduo Inc, Cheng Wei of Didi and Richard Liu of JD.com Inc notwithstanding, the Communist Party's head honchos want to make it clear that they actually call the shots. They want to send a message across the country's sprawling and well-heeled tech ecosystem that the party rules and everyone else just needs to toe the line. All of this comes against the backdrop of a new comprehensive data security law that was passed last month but will not be effective until September.
Data is the new oil, and whoever controls data has power. So, it is not surprising that Chinese President Xi Jinping wants to clip the wings of soaring eagles Ma, Huang, Liu and Cheng. Beijing believes that the large local internet firms have accumulated far too much market power in recent years, along with a ton of sensitive data, and their growing clout constituted a threat to the Chinese political system itself.
For years, Beijing has had the back of its home-grown tech champions. It helped nurture them with all sorts of financial support, lax data regulations and indeed, built a protective wall, making it difficult for global rivals such as Google Inc, Facebook Inc, Twitter Inc and ­Amazon.com Inc to operate in China. Unfortunately, that has only helped Alibaba, Tencent, Didi and Tik Tok's owner ByteDance Ltd become so big and powerful that they are now threatening to undermine the government's own authority.
To be sure, some of Beijing's data security scare is way overdone. Chinese media recently indicated that one reason Didi was targeted by regulators was that it stores a ton of very sensitive personal data, maps and routes in China. A New York listing makes that data vulnerable, since US regulators or security agencies could access that data if they wanted. Clearly, that is a bit of a stretch. How does a Chinese company that is just listing on the US exchange have data security vulnerability?
Let's say you hail a Didi car from your home in a Beijing suburb to a nearby mall and the ride-hailing firm has all your contact details — name, phone number and your credit card details. Why would the NYSE, or Nasdaq for that matter, want that data? What use is ride-hailing data to a US exchange? Indeed, the exchanges do not even have the legal authority to request it. Why would a ride-hailing company that has no offices, business or assets in the US divulge user data to a stock exchange or, for that matter, even a US intelligence agency like the CIA or FBI?
For its part, Didi denies that, because it was listed in New York, it has had to turn over user data to the US authorities as some Chinese media have alleged. The firm says it stores all its Chinese data on servers in China and has no intention of storing it outside the country or disclosing it to anyone, including US regulators.
New data security law
For now, all eyes are on the implementation of China's new data security law, which lays out what kind of data needs to be protected and prevented from being accessed by non-Chinese. The law also defines how companies that are gathering huge chunks of data can harvest it, what else they can do with it or, rather, how they can slice, dice, analyse or sell that data for profit. Essentially, the new data security law ends the free harvesting of data that made Chinese internet companies the giants they have become. Beijing is not saying just yet that it will not allow its internet firms to gather and harvest the data but it now has strict rules around data gathering and harvesting.
The move against Didi is being seen as a signal that Beijing discourages the listings of Chinese tech companies in the US as the two countries battle for tech supremacy. As at July 7, there were 248 Chinese companies listed on US exchanges, with a market capitalisation of US$2.1 trillion. There are 22 or so Chinese IPOs, mostly small and medium-sized tech firms, that are currently pending listing approval in the US, and investment bankers say they had originally expected up to 40 Chinese listings in the second half of the year. Among them was popular short video app operator TikTok, a subsidiary of ByteDance, which is seeking its own listing in Hong Kong early next year.
Last week, as part of China's goal to slash reliance on the US capital markets, Beijing indicated that US-listed Chinese tech stocks with a variable interest entity (VIE) structure may now need its approval for future equity issues. The structure is designed for companies in sectors — such as the internet, education and media — where China issues an operating licence only to local Chinese entities, and foreign shareholding is barred.
If you find all this confusing, let me explain: Under a VIE structure, Chinese firms such as Didi set up an offshore firm for overseas listing purposes. That offshore entity, like Didi Global, then enters into a series of contracts with the local firm that operates the business in China to obtain full economic interest in that business. Officially, Beijing has never endorsed the VIE structure, nor has the government ever hinted that it might clamp down on it, until now.
Tech decoupling
Why is it doing it now? Beijing is increasingly concerned about Chinese companies listing in the US, given the US-China tech war and the ADR de-listing risk, says Edison Lee, a tech analyst for Jefferies & Co in Hong Kong. China wants to rely less on US capital markets, develop its own stock market and boost Hong Kong's financial centre status, Lee says. "There is every motivation for China to limit overseas listings going forward, especially those using the VIE structure," he notes.
For the US, the feeling is mutual. US legislators have threatened to kick out Chinese firms listed on US exchanges that fail to comply with US auditing standards for three years in a row. Chinese firms routinely turn down US Securities and Exchange Commssion requests for basic financial information that Chinese auditors do not include. US Congress last year enacted the Holding Foreign Companies Accountable Act, which was signed into law by former president Donald Trump in December, just six weeks before he left office. The Biden administration has said it will implement the law, ensuring that foreign companies traded in the US are subject to the same independent audit requirements that apply to US companies.
The US Public Company Accounting Oversight Board ­(PCAOB) has said will enforce the new law if foreign firms refuse to open their records to inspection. The US Senate recently passed the Accelerating Holding Foreign Companies Accountable Act to further pressure China by requiring its US-listed firms to comply with PCAOB audits within two years instead of three. The new bill also applies to Chinese firms that use audit firms in Taiwan or Singapore and do not comply with PCAOB inspections because of Chinese law.
The ongoing tech clampdown and the decoupling of the two countries' tech sectors are likely to change how China's fledgling new tech ventures are funded and how capital is allocated in tech from now on. Venture capital (VC) firms, particularly those from Silicon Valley, have over the past two decades invested heavily in Chinese tech start-ups as a way to diversify their bets. Alibaba was initially funded by Japan's SoftBank Group as well as the then US-listed Yahoo!, whose founder Jerry Yang still sits on the Chinese e-commerce giant's board. Funding aside, Silicon Valley VCs also give Chinese tech companies access to US technology and expertise. The reason Chinese tech firms are eager to list in the US is not just higher valuations but also access to a large and expanding global institutional investor base that understands tech and the ability to raise US dollars coveted by exiting VC investors. Because Yahoo! made tens of billions investing in Alibaba at an early stage, Ma probably felt the right thing to do was to list in New York rather than have Yahoo! sell shares in Shanghai and then try and negotiate with the People's Bank of China over how to repatriate the money to the US.
Slowdown ahead?
So, what does the latest tech crackdown mean for China? Over the past decade or so, one of the biggest growth drivers in China has been its "new economy" as President Xi has accelerated tech competition with the US in a bid to make China No 1 in 5G communications, artificial intelligence and facial recognition. The decoupling of the Chinese and US tech sectors, Beijing shunning VC funding from the US as well as the delisting of Chinese tech firms from the US are likely to slow down its once-buoyant tech sector and take away a key engine of growth at a time when there are no other clear growth drivers that can take tech's place. China's economy has already been slowing, weighed down by credit concerns, changing demographics and shifts in the global supply chain, which is seeing factories relocating to Vietnam and other Asean countries as well as some manufacturing reshoring in the US and Europe. Clearly, data security is important to both China and the US, but the former cannot afford to kill the golden goose of tech until it has other growth drivers in place.
Assif Shameen is a technology and business writer based in North America