This article first appeared in The Edge Malaysia Weekly, on November 29, 2021 - December 05, 2021.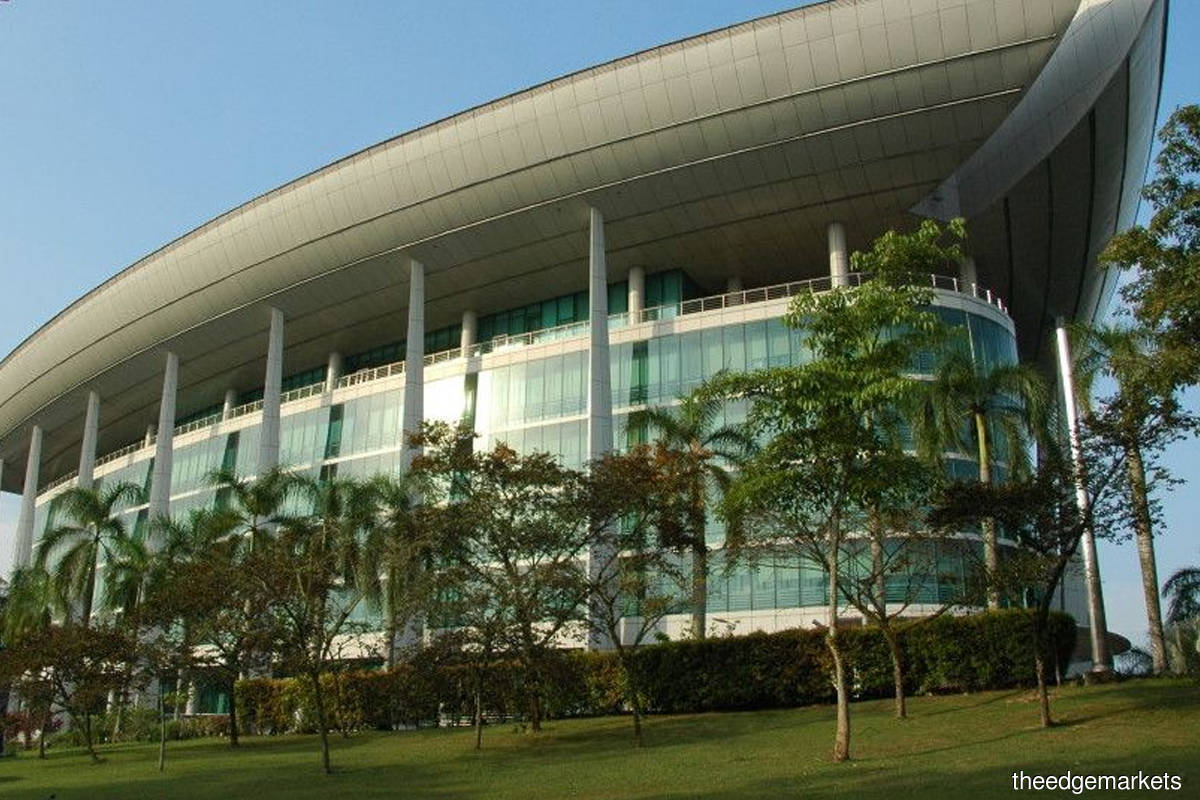 THE Securities Commission Malaysia (SC) wants shareholders, particularly institutional investors, to take more affirmative action to ensure public-listed companies (PLCs) on Bursa Malaysia practise good governance.
"From the SC's perspective, institutional investors play a critical role in driving good corporate governance (CG) in the country. From our observation, there are some opportunities for improvement in various aspects of stewardship," the capital market regulator says in an email response to questions from The Edge.
For one, it wants to see more transparency with regards to the discharge of institutional investors' stewardship role. "There is recognition that institutional investors have been engaging investee companies on governance issues, but information on the issues discussed and the outcome of their engagement are limited," it says.
The SC also urges institutional investors to be more vocal about corporate practices that raise governance concerns, and take a stand on CG issues such as gender diversity or long-serving independent directors — two practices that have remained at the lowest level of adoption among the practices stipulated in the Malaysian Code on Corporate Governance (MCCG).
The SC disclosed in this year's Corporate Governance Strategic Priorities 2021-2023 (CG Strategic Priorities) report that 46% of listed companies have at least one long-serving independent director on the board — with a tenure of nine years or more — with 500 board positions held by the same independent director for more than 12 years, of which 89 were for more than 20 years as at Oct 31, 2021. On some boards, the challenge is more acute as they have two or three independent directors with tenures as long as 30 years.
The SC says it is currently working with the Institutional Investors Council, as part of the Perkukuh programme, to update the Malaysian Code for Institutional Investors and strengthen stewardship on key governance issues such as ensuring boards are ESG-ready (environmental, social and governance) and driving concrete and measurable climate actions among their investee companies.
Minority Shareholders Watch Group (MSWG) CEO Devanesan Evanson notes that institutional shareholders have the voting power to drive change in PLCs in a meaningful, persuasive and influential way.
"Voting power is a powerful tool to carry or defeat resolutions. Institutional investors can be a part of the market discipline that can sell down shares of companies that do not adopt good governance practices and that can hurt those companies," he tells The Edge.
"At the other end of the spectrum, institutional investors can recognise good governance by investing in companies with good governance. Nothing beats the 'fire power' of the sheer strength of the substantial shareholdings of institutional investors to bring about change."
To be fair, institutional investors have exercised their powers during general meetings by abstaining or voting against certain resolutions according to their respective investment mandates, says Devanesan. "But what they have not done is to be more vocal in highlighting why they voted against a particular resolution or why they are going to vote against a particular resolution like some of the foreign institutional investors do."
He points out that the more developed and forward looking institutional investors publish their investment mandates, which state in what circumstances they will abstain and when they will vote against a resolution. "This is a great guide for retail investors to understand the sentiments of institutional investors when it comes to voting. This is the educational perspective of shareholder activism."
Devanesan also believes that retail investors should be more active in holding boards accountable by raising questions at shareholders' meetings.
"While there have been some improvements in this area, there is potential for greater improvement. Minority shareholders may feel demotivated by their small individual shareholdings, but shareholder activism is not only about voting, it is also about articulating your views and holding the boards accountable by asking pertinent questions," he says.
"The sheer fact that shareholders will actively hold boards accountable is a motivation for companies to not indulge in unsavoury practices. There is synergy when minority shareholders pursue an issue in numbers."
Introduction of mandatory 12-year tenure limit for independent directors
On its part, the SC has taken progressive steps to address the issue of long-serving independent directors on boards, including the introduction of the two-tier voting process in 2017. However, only 24 listed companies are found to have used the two-tier voting process to decide on the retention of independent directors with tenures of between nine and 11 years last year, up from four in 2019.
Under this process, shareholders' votes will be cast in two tiers: Tier 1, where only the large shareholders of the company (those holding not less than 33% equity interest) votes, and Tier 2, where shareholders other than large shareholders get to vote.
"Based on the SC's review, 98% of the two-tier resolutions were passed, raising concerns that shareholders may not fully appreciate the issues related to long tenures and the need for board refreshment. As the latter is an urgent imperative, a mandatory 12-year tenure limit for independent directors will be introduced in the listing requirements of Bursa in 2022," the SC said in the CG Strategic Priorities report.
Nevertheless, the regulator tells The Edge that it does not intend to limit the age of directors at this time. "There are many factors to consider and a thorough review will be required. Suffice it to say that board seats were never intended to be lifelong positions," it points out.
"As the economy and market dynamics evolve and change, boards must be refreshed to bring in new talent, fresh perspectives and competencies that are more aligned with the current and future demands of the business."
MSWG's Devanesan welcomes the move of the regulatory authorities to limit the tenure of independent directors to 12 years, deeming it as timely. He believes that companies will take the rule-based obligations more seriously.
"It is a fact that time acts as an attrition on the independence of independent directors. As more and more time lapses, the less and less independent the independent director becomes," he says.
"This happens because they become more familiar and collegial with management and with fellow board members and may find it uncomfortable to challenge views and exercise healthy scepticism. There is a risk of group-think creeping in at the board level.
"When long-serving independent directors give way to new independent directors, new blood and fresher perspectives are introduced to board deliberations. And being new, they can look at issues objectively and dispassionately.
"Of course, the long-tenured independent directors can still remain on the board, but not as independent directors. If they continue to remain on the board, there may be a need to bring on board new independent directors to maintain the ratio of independent directors to total board members. The current MCCG requirement is to have at least 50% independent directors."
Where does Malaysia rank in CG practices?
The SC cites the Corporate Governance Watch 2020 report by the Asian Corporate Governance Association (ACGA) that found Malaysia in fifth place among the 12 Asia-Pacific markets — after Australia, Hong Kong, Singapore and Taiwan — in terms of progress and quality of CG framework and practices.
The assessment covers seven areas or categories, including CG rules, audit and audit regulators, and listed companies.
"It is positive to note that Malaysia ranked top two in the region in three of the seven categories, outranking Hong Kong and Singapore. The first of the three categories were 'audit and audit regulators', where Malaysia continued to share pole position with Australia, followed by the 'listed companies' and 'CG rules' categories, where Malaysia ranked second, after Australia," says the SC.
"The report also highlighted that few CG codes in Asia address how board composition and governance might need to change to manage material ESG challenges. However, the ACGA commended Malaysia where the report states that 'one CG code in Asia that has been more aligned than most on sustainability in recent years is the MCCG', which states quite unequivocally that a key role of the board is to ensure that the strategic plan of the company supports long-term value creation and includes strategies on ESG considerations underpinning sustainability."
According to Devanesan, Malaysia consistently benchmarks its CG practices against other jurisdictions, especially those in the region that share a similar landscape. Malaysia also draws liberally from the Organisation for Economic Cooperation and Development principles on CG, he says.
"It is my understanding that, at the very least, the regulators benchmark against Singapore, Hong Kong and Australia. There is probably a sieving of the CG practices of other jurisdictions to adopt those that are relevant to the Malaysian capital market ecosystem," says Devanesan.
The Corporate Governance Monitor 2021 (CG Monitor 2021) report reveals that out of the 36 best practices of the MCCG, 24 had adoption levels of at least 90%, that is, at least 90% of listed companies have adopted the practice.
Still, at a virtual technical media briefing last Tuesday (Nov 23), ahead of the launch of the CG Monitor 2021 and the CG Strategic Priorities, an SC spokesperson pointed out that CG principles or practices are not a panacea to the problems of PLCs.
"You cannot see this as the medicine to be applied when you are ill. What we want to see CG do is build foundations over the years ... to chart the values of the future generation," says the spokesperson.
"Hence, what we hope to do by having a strong CG foundation is that we hope companies can avoid a situation where money is siphoned out by directors, where boards make decisions in the interests of shareholders and the company, and where the board applies good judgement for the benefit of the company and society.
"There is positive progress that companies are adopting good governance practices. In fact, we see more companies adopting Step Up practices [meant to encourage companies to go a step further in strengthening their CG practices], but definitely there is still room for improvement. Overall, the adoption levels did not regress due to the pandemic."