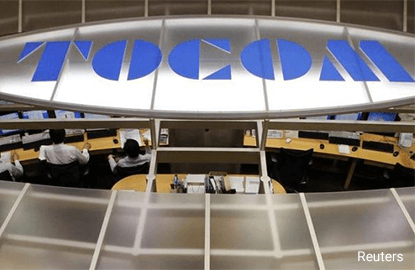 TOKYO (Aug 4): Benchmark Tokyo rubber futures fell to a fresh three-week low on Thursday, extending losses into a third session, as slumping Shanghai futures and sliding oil prices prompted fresh sell orders.
The Tokyo Commodity Exchange (TOCOM) rubber contract for January delivery <0#2JRU:> ended down 2.3 yen, or 1.5%, at 150.7 yen (US$1.49) per kg. Earlier in the session, it hit a low of 150.3 yen, the lowest since July 12.
"Selling pressure grew towards the end of the session as Shanghai futures lost ground and oil gave up some of earlier gains," said Hiroyuki Kikukawa, general manager of research at Nissan Securities.
The most-active rubber contract on the Shanghai futures exchange for January delivery dropped 220 yuan to finish at 12,535 yuan (US$1,888.63) per tonne.
Oil prices slipped after earlier gains on Thursday and the previous session as overproduction and large volumes of unsold crude and ample refined product inventories around the world weighed on markets.
"The rubber market will likely remain bearish due to concerns over increasing output in Southeast Asia after wintering season, a stronger yen, and softening automobile sales in the US market," Kikukawa said.
Rubber is tapped year round but latex output drops during the dry wintering season, when trees shed leaves. Wintering in Thailand and Malaysia lasts from February to May.
The dollar edged up 0.1% against the yen to 101.31 on Thursday, but the US currency is down about 0.7% for the week.
The biggest US automakers, General Motors Co and Ford Motor Co, reported July US sales that disappointed Wall Street on Tuesday amid fears the industry's long growth spurt may soon be over.
The front-month rubber contract on Singapore's SICOM exchange for September delivery last traded at 127.5 US cents per kg, down 2.1 cent.
(US$1 = 6.6371 Chinese yuan)
(US$1 = 101.3700 yen)