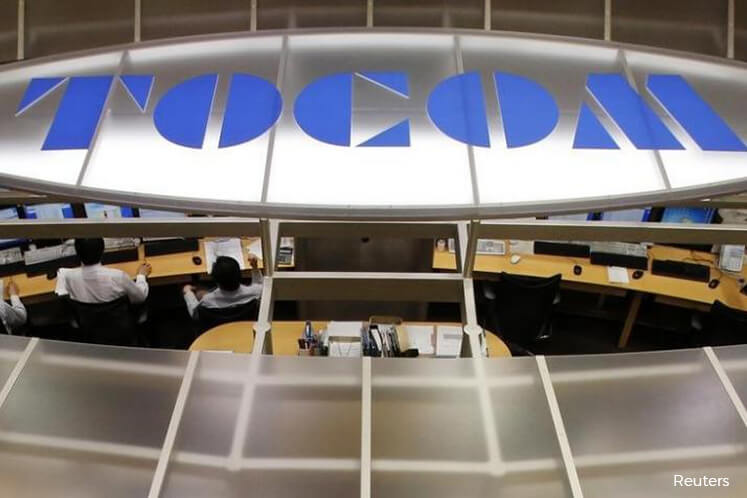 TOKYO (March 23): Benchmark Tokyo rubber futures rose on Thursday, bouncing back from previous session's near three-month low, as investors looked for bargains after a sharp fall in prices and as a recovery in global equities boosted risk appetite.
US shares recovered from five-week lows on Wednesday following a downturn on concerns over potential delays to President Donald Trump's pro-growth policies. Asian stocks also edged up on Thursday.
"Investors bought back rubber as they were relieved after US shares rebounded from Tuesday's sharp drop," said Satoru Yoshida, a commodity analyst at Rakuten Securities.
The Tokyo Commodity Exchange (TOCOM) rubber contract for August delivery finished 1.0 yen higher at 250 yen (US$2.25) per kg, after diving to a low of 246.9 yen earlier in the session. It slid to the lowest since Dec 27 the previous day.
"The fact that Shanghai recovered to trade above the key 17,000 yuan level also lent support to the TOCOM," Yoshida said.
The most active rubber contract on the Shanghai futures exchange for September delivery fell to as low as 16,850 yuan earlier in the session before ending at 17,040 yuan (US$2,475) per tonne, down 400 yuan.
The front-month rubber contract on Singapore's SICOM exchange for April delivery last traded at 192.4 US cents per kg, up 1.8 US cents.
"Since the TOCOM managed to end at a key support level of 250 yen, I expect the benchmark to move higher toward 260 yen," Yoshida said.
After Tokyo market closed, Thailand said it would sell 13,000 tonnes of rubber from stockpiles in state auction and it aims to offload remaining 107,000 tonnes of rubber stockpiles by end of May, which may weigh on rubber prices.
(US$1 = 111.0100 yen)
(US$1 = 6.8860 Chinese yuan renminbi)