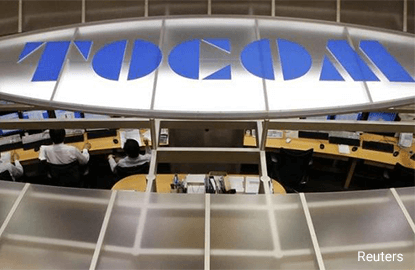 TOKYO (Feb 22): Benchmark Tokyo rubber futures extended losses into a sixth straight session on Wednesday, marking the longest losing streak in more than two years, as weaker Shanghai futures weighed and supply fears following the Thai floods continued to ease.
A near-term contract however expired on Wednesday, at the highest level since 2011 for an expired contract, reflecting declining stocks of rubber in the Tokyo Commodity Exchange (TOCOM)-approved warehouses, dealers said.
The TOCOM rubber contract for July delivery finished 2.5 yen, or 0.9%, lower at 289.5 yen (US$2.56) per kg, after hitting the lowest since Jan 24 of 285.3 yen.
It fell for a sixth straight session, the longest losing streak since September 2014.
The most-active rubber contract on the Shanghai futures exchange for May delivery also dropped 305 yuan to finish at 20,040 yuan (US$2,914.27) per tonne.
The TOCOM's February contract however expired at 331 yen, booking the highest settlement price for an expired contract since August 2011, according to a TOCOM spokeswoman.
"Benchmark has been falling as it has been tracking Shanghai, but the near-term contract has surged due to concerns over shortage in TOCOM stocks," a Tokyo-based dealer said.
The inventories of rubber in the TOCOM-approved warehouses have tumbled to 1,674 tonnes as of Feb 10, the lowest since August 2010, the TOCOM spokeswoman said.
"Supplies have been diverted to Shanghai due to higher prices there," the dealer said.
"If the TOCOM inventories do not start picking up soon, near-term contracts will be further squeezed, but forward-month contracts may weaken further amid sliding Shanghai," he said.
The front-month rubber contract on Singapore's SICOM exchange for March delivery last traded at 216.0 US cents per kg, down 0.4 US cent.
(US$1 = 113.3000 yen)
(US$1 = 6.8765 Chinese yuan)