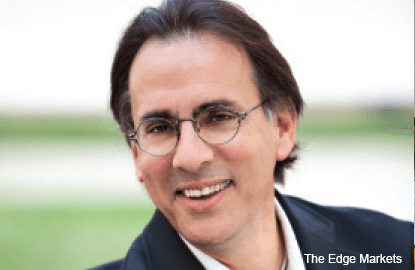 This article first appeared in Personal Wealth, The Edge Malaysia Weekly, on October 19 - 25, 2015.
Planning and what to look out for
IT IS important to plan ahead before making the trip overseas, from selecting the right hospital to choosing the right physician for the patient's budget. Patients Beyond Borders mentions planning as the most crucial part of medical tourism. 
"The first item of business is to plan ahead, as far in advance as you can. Three months before treatment is good. Six months ahead is great. One month is not so good. 
"The best overseas physicians are also the busiest. That is a fact everywhere: doctors, surgeons and specialists abroad work 24/7, and their schedules are often established a month or more in advance. If you want the most qualified doctors and the best care your global patient money can buy, give the doctors and treatment centres you select plenty of time to work you into their calendars."
Specialist Dental Group's Ho says medical travellers should look at things like the location of the hospital and its infrastructure during the planning process. "When selecting a location for medical or dental treatment, the patient should pay attention to the following details — infrastructure of the clinic and facility, proximity to hospital facility and major hotels, training and credentials of the attending doctors, and the language used," he says in an email interview.
Specialist Dental Group is a member of eMenders, a group of about 50 medical and dental specialists in private practice at the Mount Elizabeth Medical Centre in Singapore. eMenders caters for a significant number of international patients, who hail from countries such as Malaysia, Indonesia, Australia and other Asia-Pacific countries.
Ho says medical travellers should also ask whether there are good infection control measures in place, whether they are able to access doctors quickly in the event of emergencies, and whether the doctors and clinic have been certified by the local governing bodies. 
The post-treatment recovery period can last from a few days to a few weeks. During this period, it is important to follow the orders of the attending physician as your body is doing everything it can to recover from the stress of the procedures done. 
Ho says patients should ensure that if complications occur, their doctors are only a phone call away, providing round-the-clock consults. They should also have overseas partner doctors who are able to handle complications should the patient require immediate attention.
"We try to minimise the occurrence of post-treatment complications by having accurate and proper pre-treatment diagnosis, customised and streamlined treatment plan and the highest standard of care in the execution of treatment," he says.
After your medical specialist tells you that you can be discharged from the hospital or clinic, collect all the documents relating to your stay, says Patients Beyond Borders. This includes any pre or post-operative pictures, test results and insurance claim forms for future use, especially if you want to have follow-up treatments in your home country.
"Alert your doctor before treatment that you will be requesting copies of all images, instructions and notes. Then, a medical staffer can arrange to have duplicates made for you. Alerting your doctor serves notice that you are serious about getting documentation, and the staff will more likely assemble and duplicate all the materials as treatment proceeds," it says in the book.
Some people might associate the term "medical tourism" with leisure, thinking that they could kill two birds with one stone. However, medical travellers should reconsider this. 
Ho says this is in fact possible for certain procedures like dental and oral surgery. "Dental and oral surgical procedures usually have minimal downtime. The patient typically can eat, speak and smile on the very day itself. So, this does not preclude the patient from joining his or her family for leisure in the shopping district after the procedure."
Woodman agrees that leisure is possible for patients who require relatively light surgery or health screening as they are not harmful to the patients. "Where we draw the line is mostly for light surgery. If you are having light cosmetic surgery or light dental work, or scans such as MRI or CT, vision and other types of check-ups and executive health screenings, you don't have a lot of side-effects, and you don't have a long recovery period. I think it's a great idea [to go sight-seeing]. In fact, it is a no-brainer. Why not?" he says.
For more invasive procedures with less predictable outcomes, greater diagnostic periods and need for wound management, Woodman's advice is for medical travellers to have their vacation or leisure beforehand. 
"We definitely don't recommend people take a vacation [after such procedures]. That is how people die. We encourage people to look at medical tourism in general as you would a business trip. You go in, you get your work done, maybe you can take a day, and do something or another, but then you get out," he says.