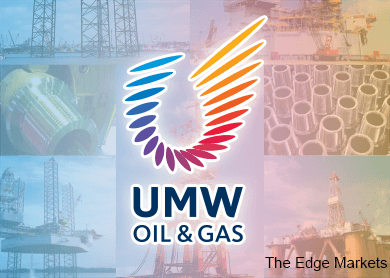 SHAH ALAM (May 28): UMW Holdings Bhd is determined to overcome challenges it faces in the oil and gas (O&G) and automotive segments, which contributed weak earnings to the group's disappointing first quarter results.
Having been dislodged by Honda Malaysia as the number one non-national brand in automotive sales in April, UMW group chairman Tan Sri Asmat Kamaludin said the group will work closely with automotive partner Toyota Corp to regain lost ground.
"We always target to be number one. We have been in discussion with Toyota Corp about our challenges we face against Honda," he told reporters after UMW's AGM today.
Asmat acknowledged the group has to do "something", which may include introducing new Toyota models that are "competitive" against what Honda offers.
As for its O&G segment, Asmat said the group will "manage as best as we can" in light of expectation of "difficult times" ahead.
He said the lower crude oil prices and the cut in capital expenditure by Petroliam Nasional Bhd had proven challenging for the group.
"There are excess rigs in the industry and major oil companies are not spending. We are service provider to all these; what do you expect?" he said.
UMW Oil & Gas Corp Bhd's (UMWOG) president Rohaizad Darus said UMWOG's next step forward is highly dependent on crude oil prices.
He expects UMWOG's rig utilisation to hover at 70% to 75% this year.