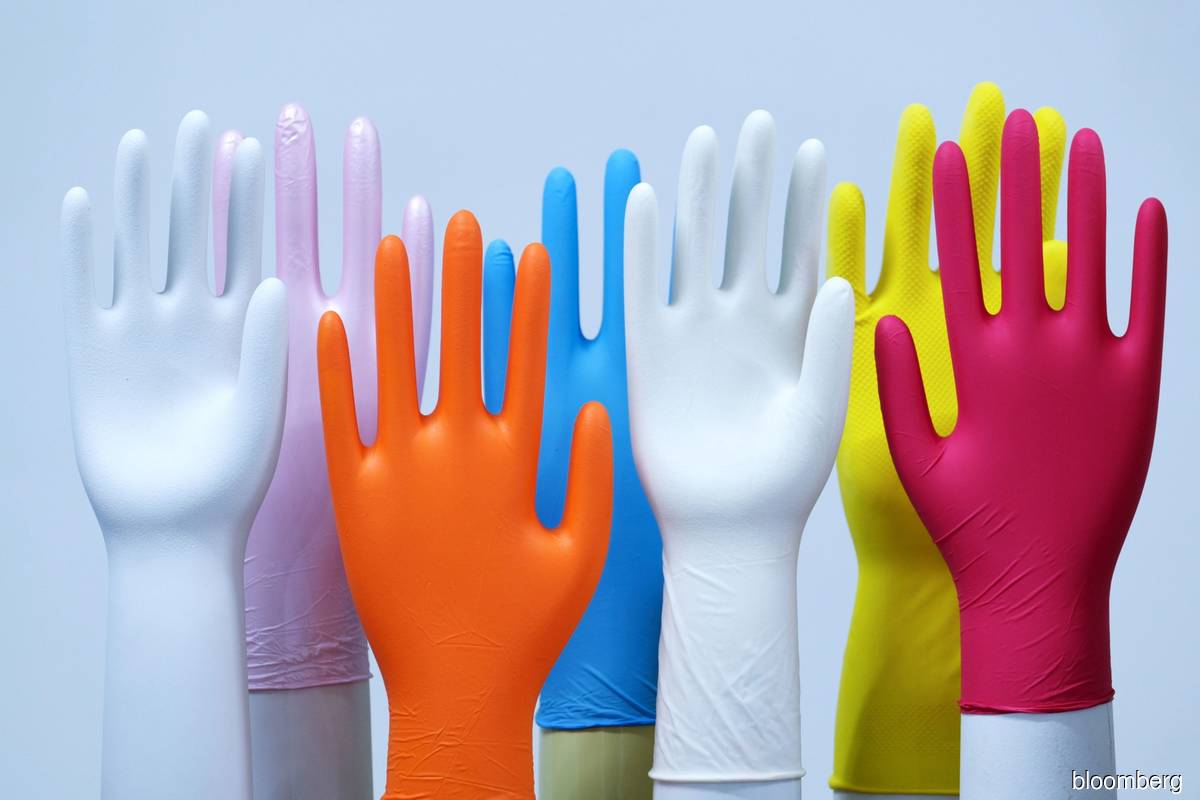 KUALA LUMPUR (Nov 10): The slew of companies that recently announced plans to enter the rubber glove business were broadly hit by a selldown this morning amid news that an experimental Covid-19 vaccine developed by Pfizer and its German partner BioNTech was more than 90% effective.
As of 10.09am, shares in AT Systematization Bhd had slipped 11.6% or 2.5 sen to 19 sen. It was the most traded counter this morning, with 1.05 billion shares traded within two hours after the opening bell. 
Luster Industries Bhd was the seventh most actively traded stock today, with some 76.86 million shares done. It was down by 11.63% or 2.5 sen at 19 sen, valuing it at RM458.05 million.
Meanwhile, HLT Global Bhd shares were trading 5.03% or eight sen lower at RM1.51, giving the stock a market capitalisation of RM925.99 million. HLT saw 8.77 million shares transacted.
Mah Sing Group Bhd, whose share price had more than doubled after announcing its foray into the rubber glove space, dropped 5% or five sen to 95 sen apiece, translating into a market value of RM2.31 billion.
As for Inix Technologies Holdings Bhd, it was down 6.52% or 1.5 sen at 21.5 sen, valuing it at RM89.76 million. The counter saw 2.45 million shares transacted.
Titijaya Land Bhd fell by 1.21% or half a sen to 41 sen piece, valuing the property developer cum rubber glove and Covid-19 vaccine player at RM556.94 million.
Meanwhile, Hong Seng Consolidated Bhd (formerly known as MSCM Holdings Bhd) was down by 2.83% or three sen at RM1.03.
Kanger bucks the trend
However, Kanger International Bhd bucked the trend. Its share price was up 2.63% or half a sen at 19.5 sen. Thes stock was the third most actively traded counter on Bursa Malaysia, with 240.34 million shares done.
The new entrants, except for HLT Global, have yet to commence glove production. The availability of the vaccine raises the question of whether growth in demand for disposable rubber gloves will remain as strong moving forward to absorb additional supply from the new entrants. 
The selldown seen among most of the new kids on the block in the rubber glove sector came after Pfizer made an overnight announcement that its Covid-19 vaccine candidate had a more than 90% efficacy rate with no serious concerns based on initial trial results.
Pfizer is hoping to ship out up to 50 million doses this year for 25 million people, and produce 1.3 billion doses in 2021.
Read also:
Glove stocks down, not part of Pfizer vaccine party